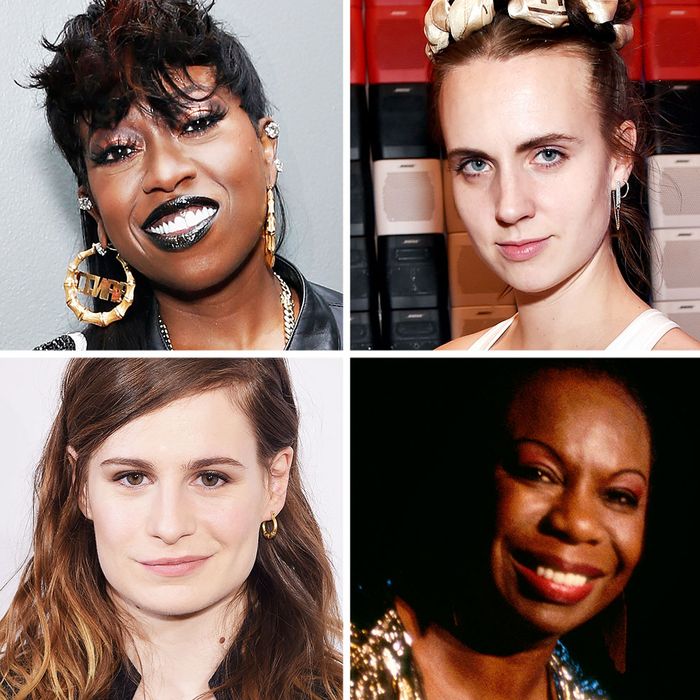 A weeklong series on the art of entertaining, for women who are too busy for Pinterest.
When you're entertaining, the last thing you want to worry about is DJing on your laptop. Sipping as much mulled wine as you can handle while simultaneously Instagramming and devouring your cheese plate is a much better use of your time. So to help you out, we've made three playlists to queue up until that friend who "just wants to play one song" commandeers the aux cord.
Playlist No. 1: Empowering jams for dancing, spanning everything from '90s hip-hop by ladies like Missy Elliott to the new Grimes.
Playlist No. 2: Mellow beats to soundtrack your low-key wine-and-cheese night, featuring soulful sounds by Nina Simone and Alabama Shakes.
Playlist No. 3: An upbeat assortment for a boozy brunch, with a Spice Girls cover by MØ to get the millennials going, and Christine and the Queens.