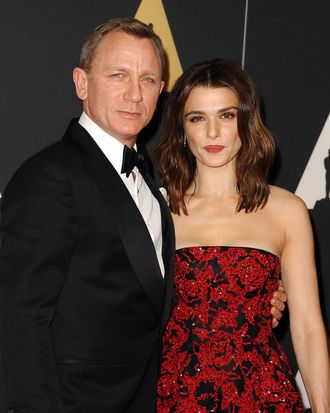 Photo: Jason LaVeris/Jason LaVeris
In a clandestine ceremony back in 2011, James Bond — code name Daniel Craig — married an actress we'll call Rachel Weisz. In the December-January issue of More, Weisz declined to discuss her husband-spy. "It would be a betrayal," she said. Instead, she reflected on Hollywood's obsession with likable female characters and discussed her own career.
But the answer to an innocuous question — "How are you feeling about this time of life?" — may well have been a warning to some sort of enemy.  "Well," Weisz said, "everybody's aging, and we're all going to die." Next, she gave a "conspiratorial chuckle."
Rachel: the message has been received loud and clear.