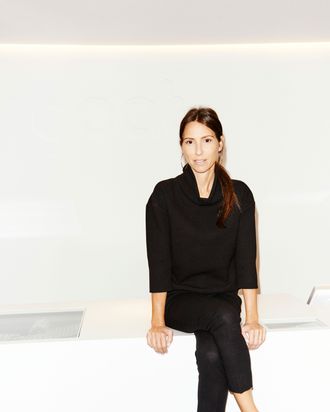 Jane Lewis.
Photo: Courtesy photo
Thanks to Muhammad Ali, plenty of people think that the name of Jane Lewis's clothing line, Goat, is an acronym for Greatest of All Time. In fact, it was so named because of the collection's early emphasis on cashmere, but Lewis said she's also come to think of it as an acronym: "Get One Amazing Thing." Each season, the brand strives to provide quiet so-called "hero pieces" that will stay in your closet for decades, like the perfect simple tweed coat or office-friendly A-line shift. Lewis sticks to a simple ethos; design-wise, as she puts it, "There's no jazz hands going on."
When we meet at a West Village lunch spot, Lewis is sporting oversize Prada sunglasses and a tie-neck blouse and trousers of her own design. She's London-based, but in New York on business — Saks has begun carrying her line in its stores for the first time, whereas previously Americans could only buy it online. It's the first prong in her plan to win over the American woman. 
Lewis never formally studied fashion, but after she began the line in 2001 with a capsule of eight pieces, it has grown to become the U.K.'s best-kept fashion secret, especially for women in power. "We've been dressing the great and the good very quietly for a very long time," says Lewis — her client list includes Kate Middleton, Samantha Cameron, Miriam Clegg, and Sarah Graham. ("They have to be very careful. The British press can be savage," she notes.) She's also drawn the patronage of Victoria Beckham and Gwyneth Paltrow, but she swears the brand doesn't actively court this kind of placement. "People come to us. We are discreet," she says. "That makes us cool, in this day and age of everybody throwing themselves, no corner of their lives untold." For her next trick, she'd like to dress Angelina Jolie: "I can see her wearing Goat to the U.N., looking marvelous, without it detracting from what she's doing. Which is exactly what I'm trying to do. We deal with it so you don't have to. You can just put your dress on, look great, and get on with what is at hand."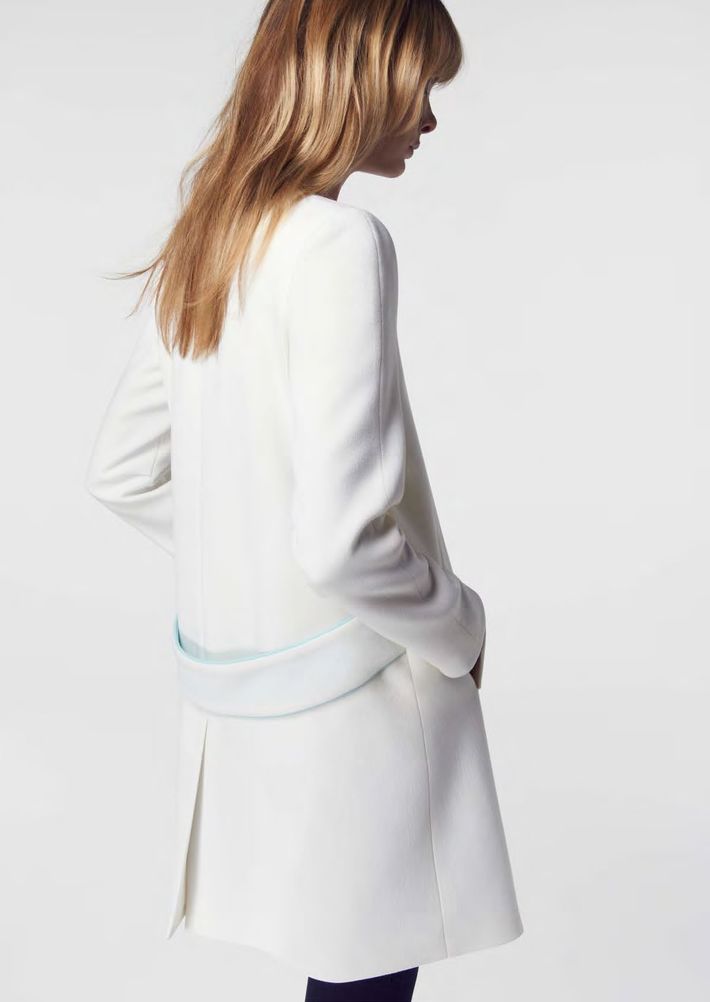 Lewis sees her label filling the less-crowded niche between the luxury price point and the high street. She says she has one customer who "saves every penny to get one piece," and another who buys Chanel couture, and will buy Goat dresses in five of the same color. "No one dress ever wears the same lady in the same way," she notes of the all-purpose pieces.

Eventually, Lewis would like to become a mainstay Stateside, for the same kinds of women who wear her clothes in the U.K., from actresses to anchorwomen to CEOs. For now, she'll settle for conquering  just one continent: "I don't want to be greedy," she says. "America is a very big place, and I would be happy to do this properly."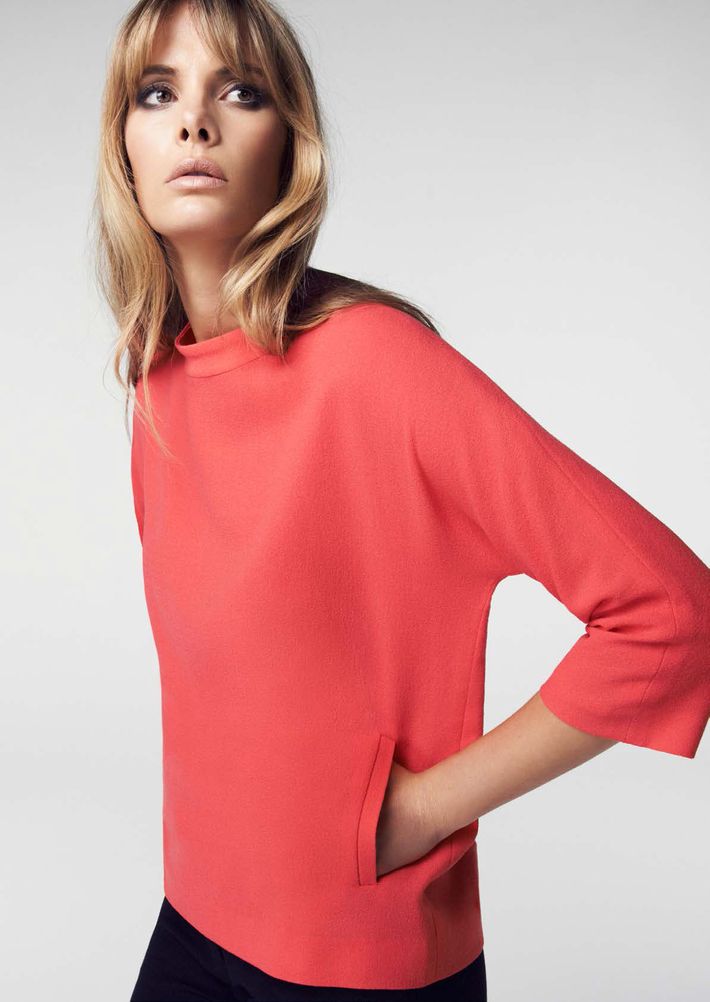 Lewis answered our Taste Test to gauge some of her fashion and culture preferences.
Paco Rabanne chain mail or Courrèges shifts?
Courrèges shifts.
Kate Middleton's style or Michelle Obama's style?
Kate Middleton.
Alexa Chung or Chloë Sevigny?
Alexa Chung.
A-line skirts or pencil skirts?
A-line skirts.
Floral or lace?
Lace.
Fashion pet peeve?
VPL. It's never okay. Ever.
Favorite retreat in London?
Home.
Favorite British snack?
Chocolate digestive biscuit.
Drink of choice?
Tea. No milk.