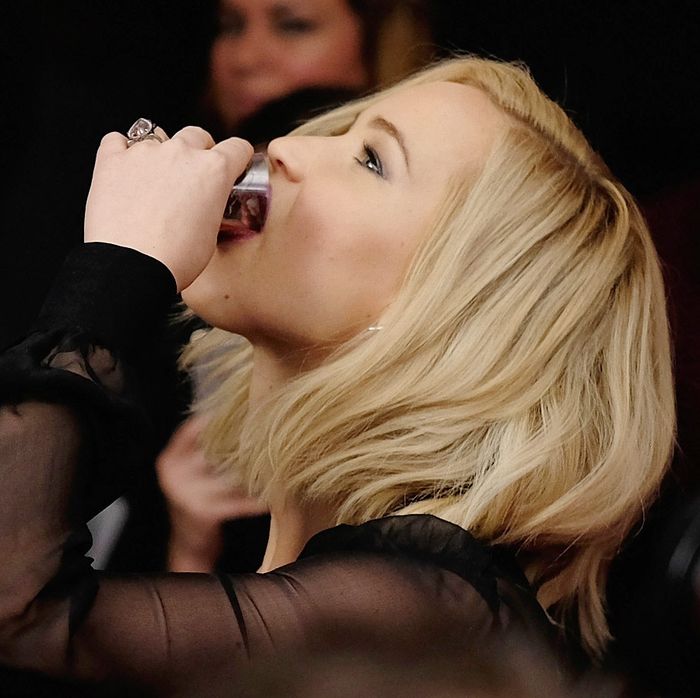 Party gal
Photo: Larry Busacca/Getty Images
Everyone's perennially relatable best friend Jennifer Lawrence was on the red carpet in New York on Wednesday night for the premiere of the final installment of the Hunger Games movies, Mockingjay — Part 2. While moseying her way into the premiere, Lawrence participated in an Q+A with MTV that become more a Q+A+B, if you know what I mean. Bourbon. I mean bourbon.
The 25-year-old actress, who reminds you of your younger sister (the one in the actually cool sorority), stopped everything for a little liquid courage on an otherwise totally normal Wednesday night in the young star's life. But there wasn't any falling this go-around, so maybe our resident Jennifer Lawrence Faked Her Falls truther is right?
Needless to say, a small amount of bourbon did very little to smudge J.Law's lipstick or ruffle her glam, which is a feat all its own.