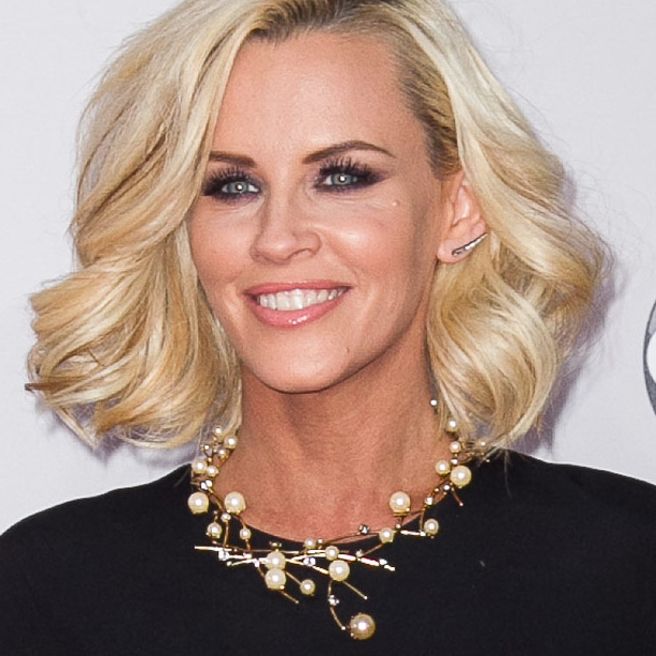 Former co-stars Sheen and McCarthy.
Photo: BFA, NBC
Yesterday on her SiriusXM radio show "Dirty, Sexy, Funny," noted anti-vaxxer Jenny McCarthy voiced her displeasure in learning that her former Two and a Half Men co-star Charlie Sheen is HIV-positive. McCarthy, who appeared in eight episodes of the show from 2007 to 2011 as one of Sheen's love interests, was confused as to why actors are required to disclose if they have cold sores before filming, but not HIV. That would be because of science, which she seemed to acknowledge then brush aside in the same breath.

"I look back and I'm like, 'Okay, that would have been some valuable information.' Look how many people have played his love interest on the show," she said. "I mean, not that you can obviously get it through kissing, but still that's a big deal."
If it's obvious that you can't transmit HIV by kissing, then why is it a big deal? For the record, here's what the Centers for Disease Control and Prevention says on the matter: "Less commonly, HIV may be spread by … deep, open-mouth kissing if the person with HIV has sores or bleeding gums and blood is exchanged. HIV is not spread through saliva. Transmission through kissing alone is extremely rare."
Never mind that the last episode in which McCarthy appeared alongside Sheen aired in December 2010, and Sheen's rep told People that the actor was diagnosed with HIV in 2011, "long after" he left the show. No, McCarthy still feels wronged. "Playing his love interest on the show, even back in the day, I go, 'Ick! Ugh! That's not fair. It's scary.' I have sympathy for him because, you know, he's sick and it's awful, but, man, he's going to have some major accountability with many people in his life."
Jenny McCarthy: Please return to your home on Misinformation Island, posthaste.