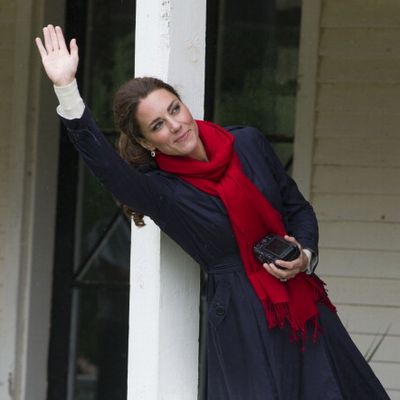 "Hey! I'm a photographer now."
Photo: Pool/Getty Images
Like puppies, babies are pretty low-hanging fruit in the photography world. One aspiring photographer known as the Duchess of Cambridge doesn't really care. She's just released two photographs from her latest series; both feature her 7-month-old daughter.
Here's Princess Charlotte having a laugh with her stuffed-animal puppy: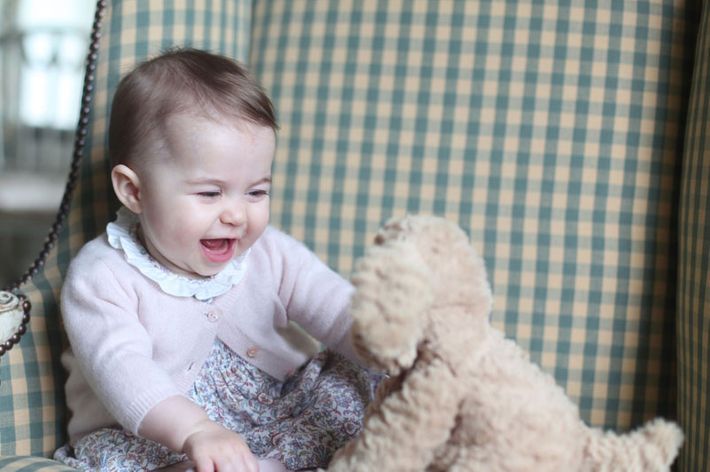 And here's Princess Charlotte thinking about fiscal responsibility: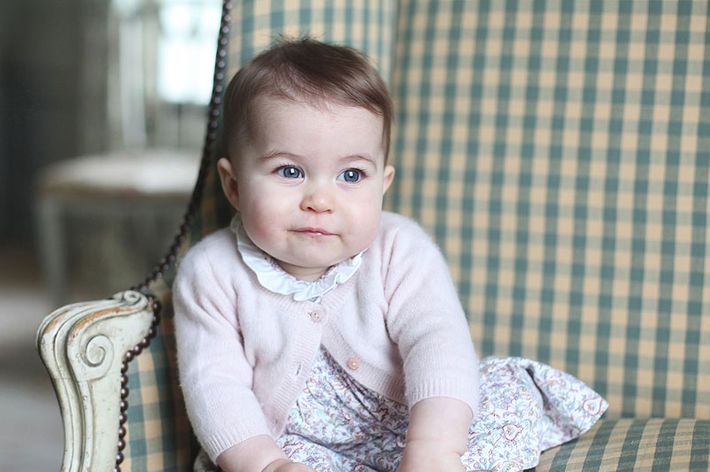 Great use of zoom, Kate!