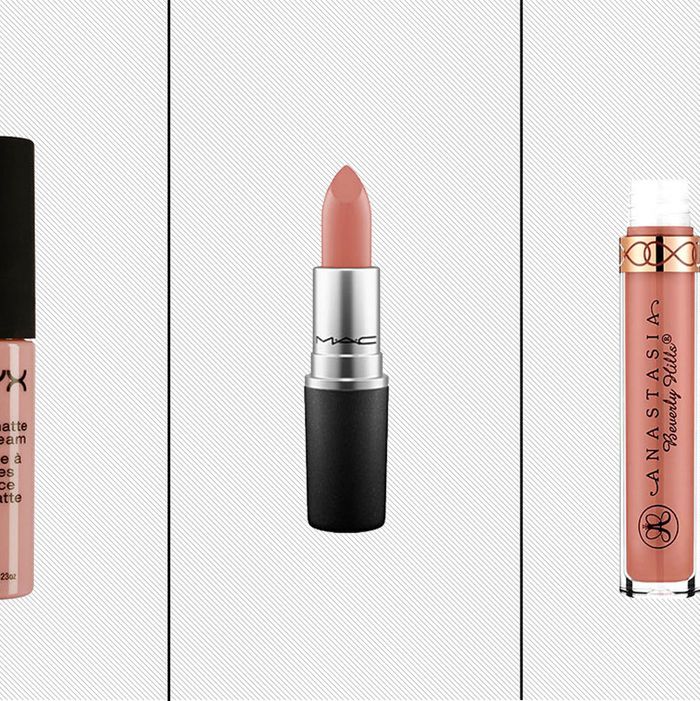 How did you spend your Cyber Monday? If you were Kylie Jenner, you probably spent it staring at your computer with the effervescent glee of a 6-year-old on Christmas Day.
The site selling her debut lipstick collection, Lip Kit, was flooded with eager customers as soon as the URL went live. So many people wanted to get their hands on Kylie's Lip Kit, in fact, that reports of the site crashing started to roll in within a minute of its launch. Now, all three of the lip shades are sold out, and one enterprising person is even trying to get rid of a set on eBay with a bid that's already reached $10,000.
Luckily, Kylie isn't the only person on the market selling matte nude shades. Click the slideshow below for five lipstick alternatives that are dead ringers for Lip Kit's Dolce K, Candy K, and True Brown K.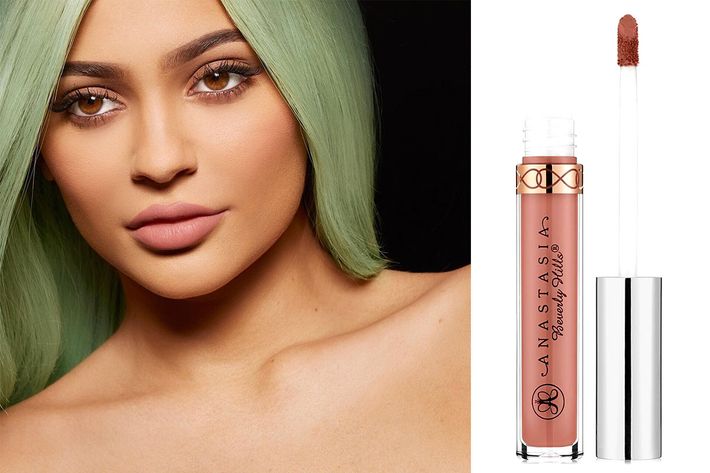 Anastasia Liquid Lipstick in Pure Hollywood
It's no secret that the Kardashian-Jenners worship at the altar of Anastasia of Beverly Hills, so this pinkish nude from the famed brow goddess turned makeup maestro fits right in as a Candy K Lip Kit swap. Just make sure to act quickly to correct mistakes after swiping on a layer—  the matte nude dries in a flash. For a matching lip pencil, try Charlotte Tilbury's version in Pink Venus.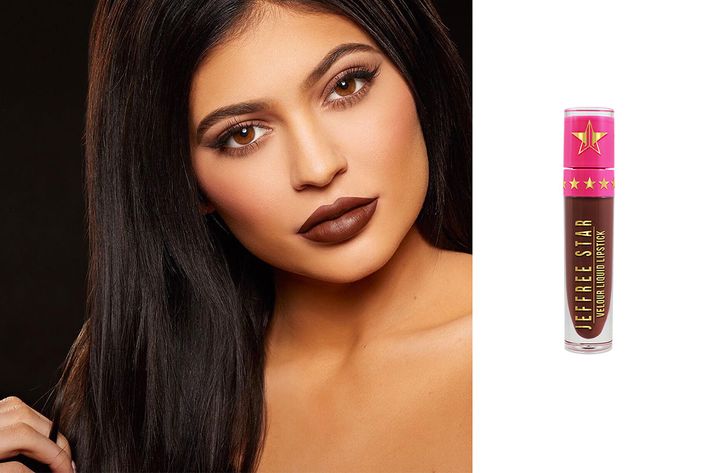 Jeffree Star Velour Liquid Lipstick in Dominatrix
It's sort of cosmic synergy that the brand launched by social-media darling Jeffree Star makes the perfect dupe for Kylie's True Brown K. His version is on the more affordable end, however, ringing in at a pleasant $18. And the substitute lip pencil, this brown liner from Sephora, will cost you only $6.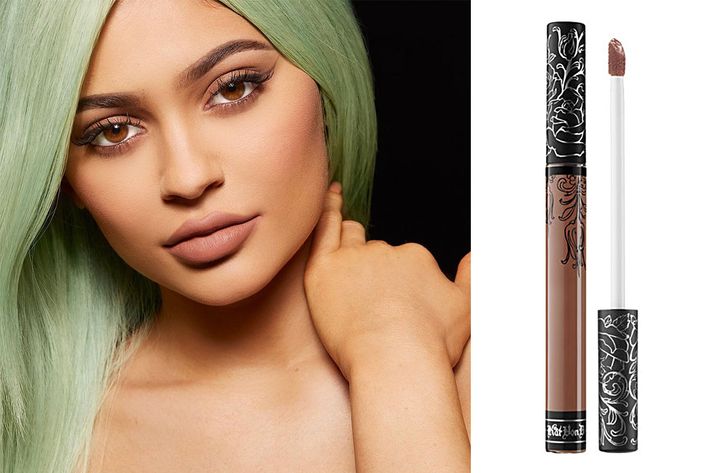 Kat Von D Everlasting Liquid in Bow N Arrow
Like any of the other SKUs that bear the Kat Von D name, Everlasting Liquid is a tour de force of staying power. Bow N Arrow is a neutral nude, similar to Lip Kit's Dolce K, and won't make your lips feel dry or chapped. Think of it as a nude tattoo that practically hugs your lips. Don't forget about the lip pencil either. Make Up For Ever's Medium Natural Beige is your best bet.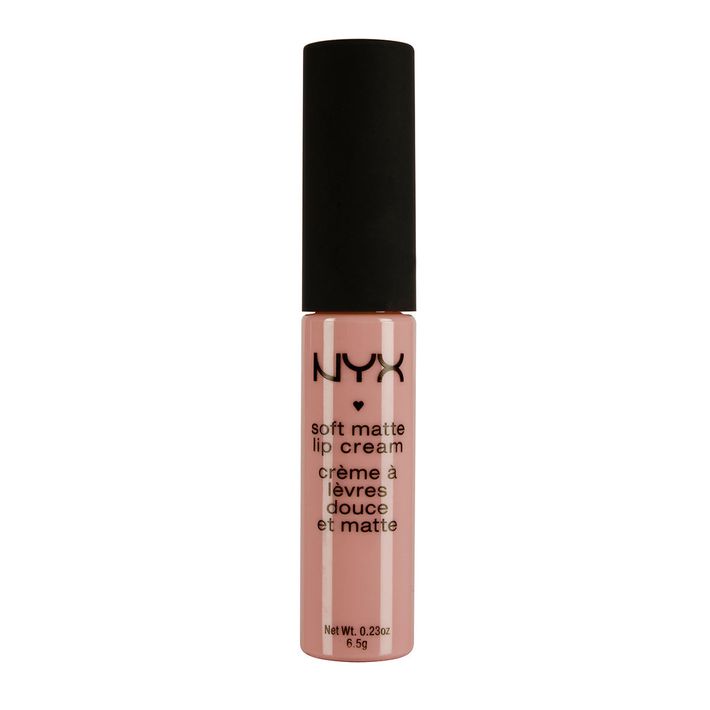 NYX Soft Matte Cream in Abu Dhabi
NYX's Soft Matte Cream in Abu Dhabi plays into the cool nude hue of Lip Kit's Dolce K. Expect a lot for a little — $6 in fact — including a plush matte that won't flake, and the tiniest element of vanilla flavoring to encourage lip smacking.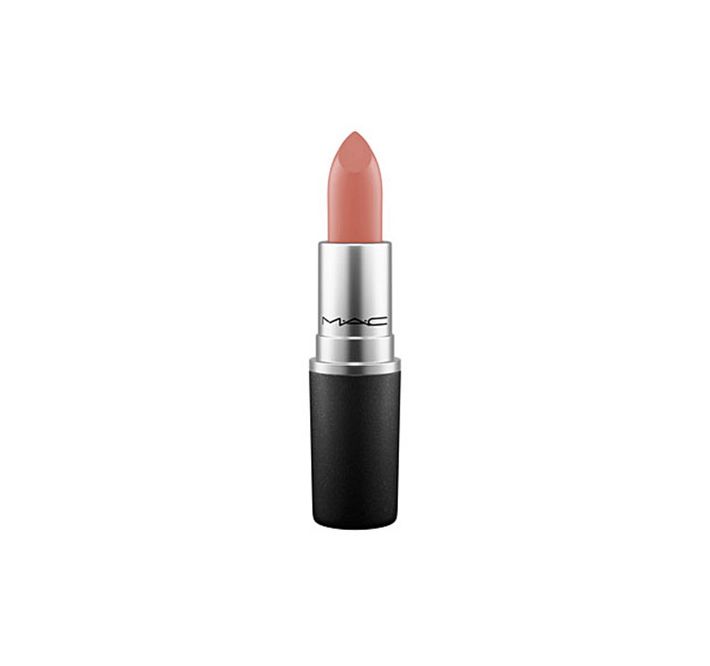 M.A.C Lipstick in Velvet Teddy
Google Velvet Teddy, and you'll quickly find the legion of blog posts dedicated to the legacy shade. Slightly creamier than the other mattes in the bunch, the light-pink nude is a comfortable alternative to Lip Kit's Candy K.