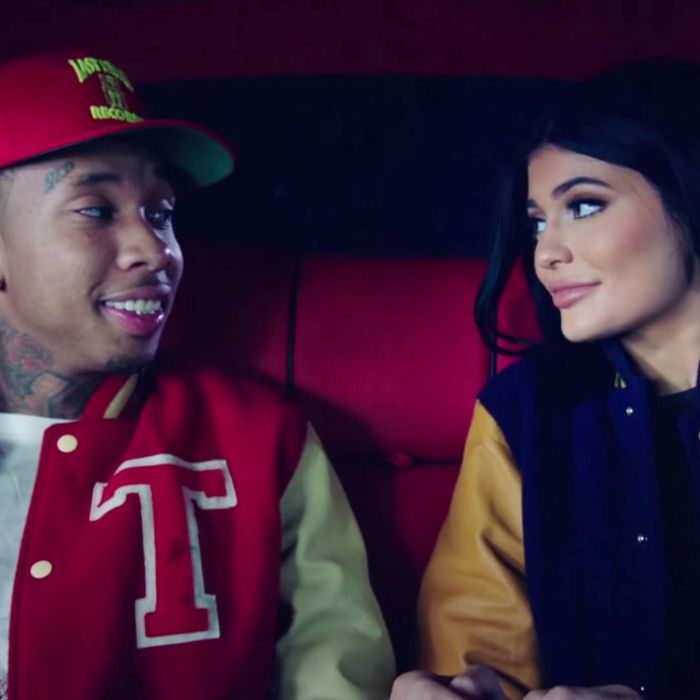 Awww, matching letter jackets.
It's happened to the best of us: You're traveling in a chauffeured Rolls-Royce with your insanely famous girlfriend during a full moon when it breaks down and you're forced to walk home through a gaggle of zombies, murderers, and other creatures of the night. Also, you're wearing matching letter jackets. Thankfully Tyga has finally captured this familiar annoyance in his new "Dope'd Up" video, co-starring Kylie Jenner.
By the end of the video, we finally get to see what Kylie looks like without her makeup. How cute!