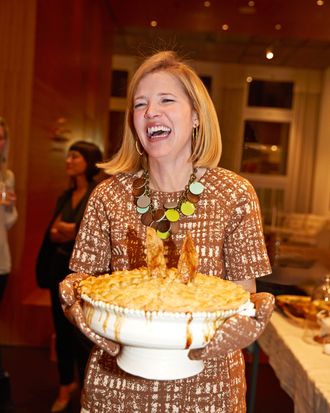 Lela Rose.
Photo: courtesy of Rizzoli USA
A weeklong series on the art of entertaining, for women who are too busy for Pinterest.
Take it from a woman who has a tequila nook in her Manhattan apartment: Dinner parties don't have to be pretentious. Designer Lela Rose's soirées are so legendary that she recently came out with an entertaining book, Pret-a-Party (Rizzoli), that crystallizes her high-low entertaining style. She stands firmly by the philosophy that you don't need monogrammed napkins or fancy centerpieces to have a good time. If you want to inject some of her spirit into your next get-together, hide the paper plates and read on for Rose's tips.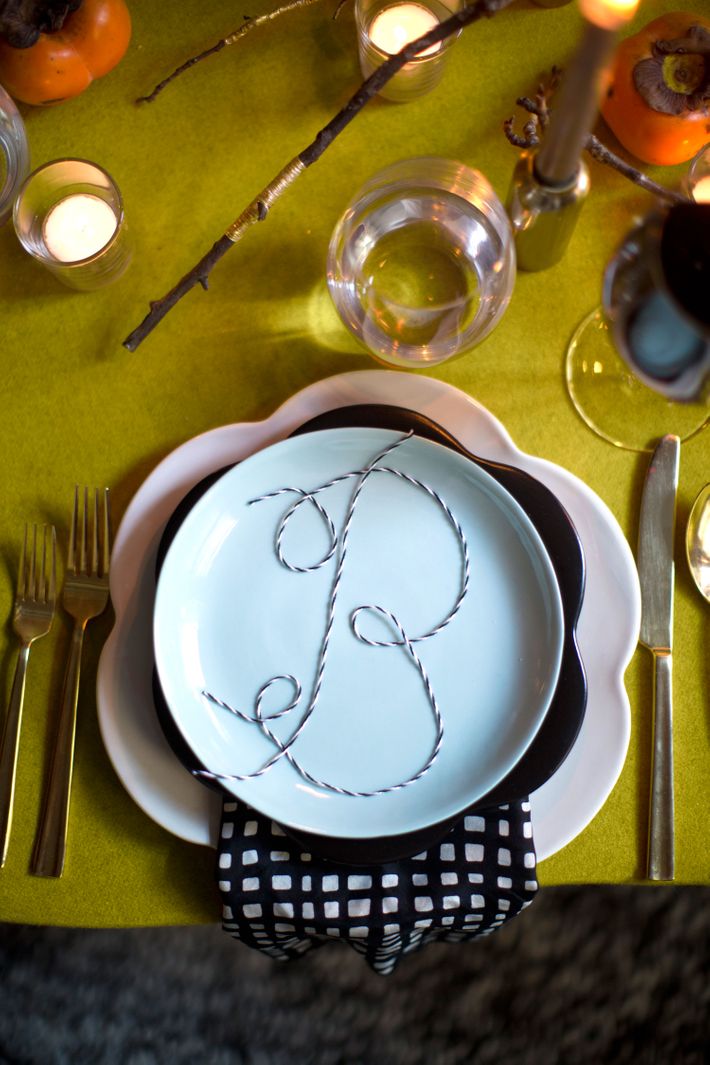 Swap tea for tequila.
"I would never do a ladies' tea, but a tea-quila party is a fun way to get together with a group of women, and not do it in a traditional way."

Always mix high and low elements.
"I threw this party once that started off with cocktails in the subway, and then we all walked to our apartment for this gorgeous seated dinner. Or, I've done a New Orleans–inspired party where we had a marching band, and this whole decadent feast, but the whole table was set in newspaper from the Times-Picayune. It ended up that most of it was the obituaries, but the table was completely papered in newspaper! I think any time you can kind of dispense with the formality, then it becomes fun."

But there is one important thing that always needs to be on the "high" end: the food.
"Not that you have some fabulous caterer do it, but just that you've thought through the food. If you're going to do mac 'n' cheese, then do a four-cheese [version] with caviar."

Presentation is something that makes a giant difference with food.
"Even if you're going to order in food for people, put it on a platter and do it in a pretty way. Even if it doesn't taste good, if it looks good, that's half the battle! A fabulous-looking basket of fried chicken with candles around it is great-looking. And never use paper plates or plastic, when you really ask people over for a meal."

Seat your guests.
"I love seated dinners because they bring people together around the table, and you really talk about things. It's not the short, quick conversations that I often think a stand-up, walk-around meal is."

But split up the couples.
"I've been married for 16 years now, I adore my husband, but I see him nightly. I think it's nice when you seat people not with the person they came with. And I don't really worry about — do they have to have all these similarities in common? If they have one thing that I think they might get along about, I'm like, Great, put them together! I don't spend gobs of time thinking about who's going to have the greatest time. I feel like if they're my friends, they're all going to like one another."

Swap out stuffy centerpieces for something more thematic and fun.
"Something that makes tables sometimes a little too formal for me sometimes is floral centerpieces. They're beautiful, but they definitely feel like there's an element of formality to them. You walk in and think, Oh my gosh, the table's so fancied out. A lot of times I'll use vegetables on my table, or pomegranates and persimmons, and then I'll serve pomegranate margaritas."

Take time with those seating cards.
"It doesn't have to be something that's going to take you a long time — most of the cards that I do in gold foil are the back side of my Christmas cards from the year prior. I cut them into strips and reuse them. Or they're baker's twine that's done in the first initial, so you have to figure out — am I this B or that B? Or I sometimes use Scrabble tiles. I'll use things that are just available and around the house."

Don't add elements that are there just to impress other people.
"I always say to people, 'Don't do this if you're not going to have fun.' If you're just doing it to do it, don't. I don't ever like to pretend that it's not work. It's not as much work for me, because I've done it so many times that I know what's important, what's not, where to get my feathers ruffled and not. But I won't do it if it's not going to be fun."

If people are glued to their phones, feel free to call them out.
"I have no problem saying, 'Oh, are we boring you?' Shame them, but in a nice way. It's fine if you want to take a quick picture for Instagram, move on, and put your phone down. I think honestly if people are sitting there on their phones during your dinner, you should never invite them again. They would be off my list for sure. Because entertaining is a way to connect with people. It's just connections and relationships with people, and if you're not going to treat it that way, you're not my kind of person."

You don't need fancy, formal spaces to entertain.
"Go to the park. That's where I've done my son's birthday every year since he was 1. I love to find random spaces. Can't you imagine getting everyone to bike over to some empty parking lot, and you've set out some blankets and you've got candlelight, and you're doing this whole dinner? I think you just need creativity and gumption. And don't ever ask permission."

Don't stress about how it'll work out in the end.
"It kind of never works out how you think it's going to. You just make it fun, keep going, and power through."