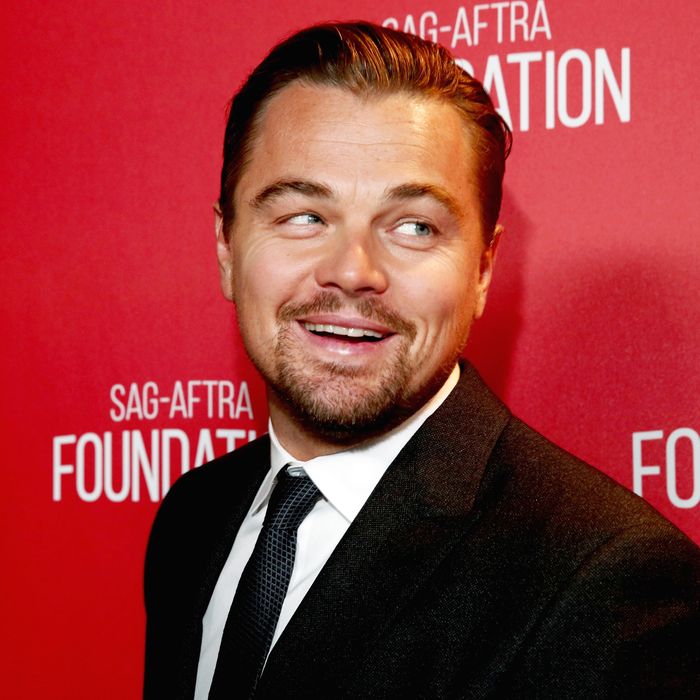 Happy birthday, Leo!
Photo: Christopher Polk/Getty Images
In honor of Leonardo DiCaprio's 41st birthday, we look back at our favorite Leo moments: man-bun paddleboarder, notable sorority recruiter, water-gun frolicker. Oh, how he delights in the simplest pleasures of the high life — and oh how we delight in him. Happy birthday, Leo!
1. When he helped our body image.
2. When he aggressively enjoyed summer.
3. When he kept aggressively enjoying summer.
4. When he became a self-made sorority recruiter.
5. When he and Rihanna shared a special moment.
6. When he worked as a newspaper boy for The Coachella Tribune.
7. When he was an unremarkable selfie-stick tourist.
8. When he continued to enjoy summer, just a little less aggressively.
If this list leaves you loving Leo more than ever (how could it not?), take our quiz and see if you are his type.