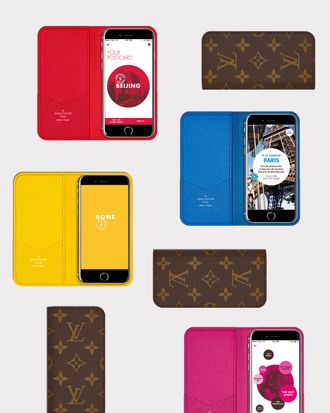 Apps and monogrammed cases from Louis Vuitton.
Photo: Courtesy of Louis Vuitton
Louis Vuitton has been making its own luxurious print city guides since 1998, but today's the first time it's putting them online. City Guide, its new app, covers 25 places like Cape Town, London, Istanbul, Mexico City, New York, and Shanghai with practical info like hot spots, airport formalities, scenic routes, what to do in just 24 hours, and what's nearby. Plus, there's a database of 12,000 different museums, tea rooms, hotels, antique stores, and other notable stops, as well as Technicolor maps to help you get there. You can get the whole app for $9.99, or previews of each city and daydreams of illusory vacations for free.