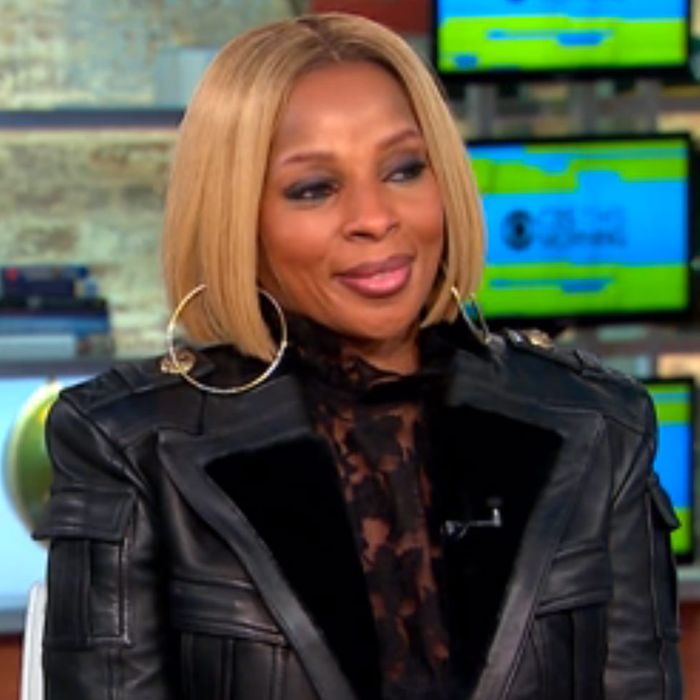 Jimmy Iovine and Mary J. Blige
Photo: CBS
Hey, did you watch the Emmys this year? Were you mostly nonplussed by the actual show but found yourself jumping up and down with excitement at — weirdly — a commercial? Was that commercial the Ava DuVernay–directed promotion for Apple Music that starred Mary J. Blige, Kerry Washington, and Taraji P. Henson comparing notes over the good jams that they love? Hell, yeah. We loved it, too.
Well, it turns out that Apple Music head Jimmy Iovine came up with the ad like so: In an interview alongside Mary J. on CBS This Morning, Iovine explained that it was inspired by women. Specifically, women and their lack of knowledge. "Women find it very difficult at times — some women — to find music," he said. Damn, what we do without you, Jimmy baby?
To our dismay, he continued: "I just thought of a problem: Girls are sitting around talking about boys. Or complaining about boys! They need music for that, right? It's hard to find the right music. Not everyone … knows a DJ." I wish I knew more DJs.
Be right back, gotta renew my Spotify account real quick.
Update: Jimmy Iovine released a statement apologizing: "We created Apple Music to make finding the right music easier for everyone — men and women, young and old. Our new ad focuses on women, which is why I answered the way I did, but of course the same applies equally for men. I could have chosen my words better, and I apologize."