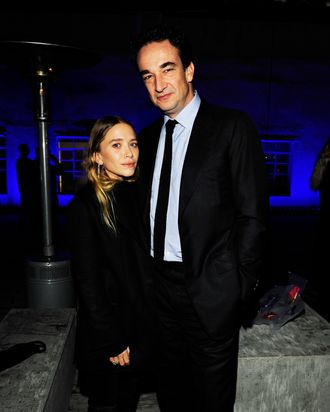 Olsen and Sarkozy.
Photo: Amy Graves
The fashion designer and Full House alum married her French banker boyfriend on Friday night in New York. They've been dating for three years and got engaged in 2014. Olivier Sarkozy is 46, she's 29.
The wedding took place at a private residence on 49th Street. Fifty guests turned in their cell phones, had cocktails in the back garden, and then dined indoors.
According to a "Page Six" insider, the party décor consisted of "bowls and bowls filled with cigarettes, and everyone smoked the whole night."
No word yet as to whether Ashley was the maid of honor.