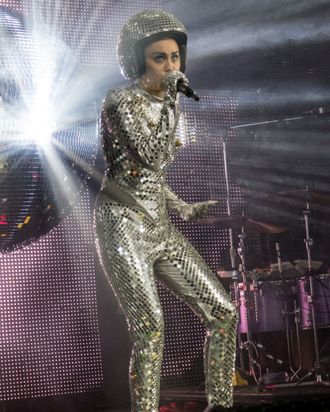 Ground control to Major Tom
Photo: Press Line Photos / Splash News/� www.splashnews.com
Miley Cyrus kicked off her six-date Dead Petz tour in Chicago on Thursday night, and along for the ride were Miley's typical gratuitous stage antics, oversize confetti-filled balloons, and no shortage of maximalist costume changes. A prosthetic penis, a box of butter, glitter wigs, and those unfortunate blonde dreads: These are a few of Miley's favorite things. Has she upgraded from the terrible looks she flaunted while hosting this year's VMAs? You be the judge.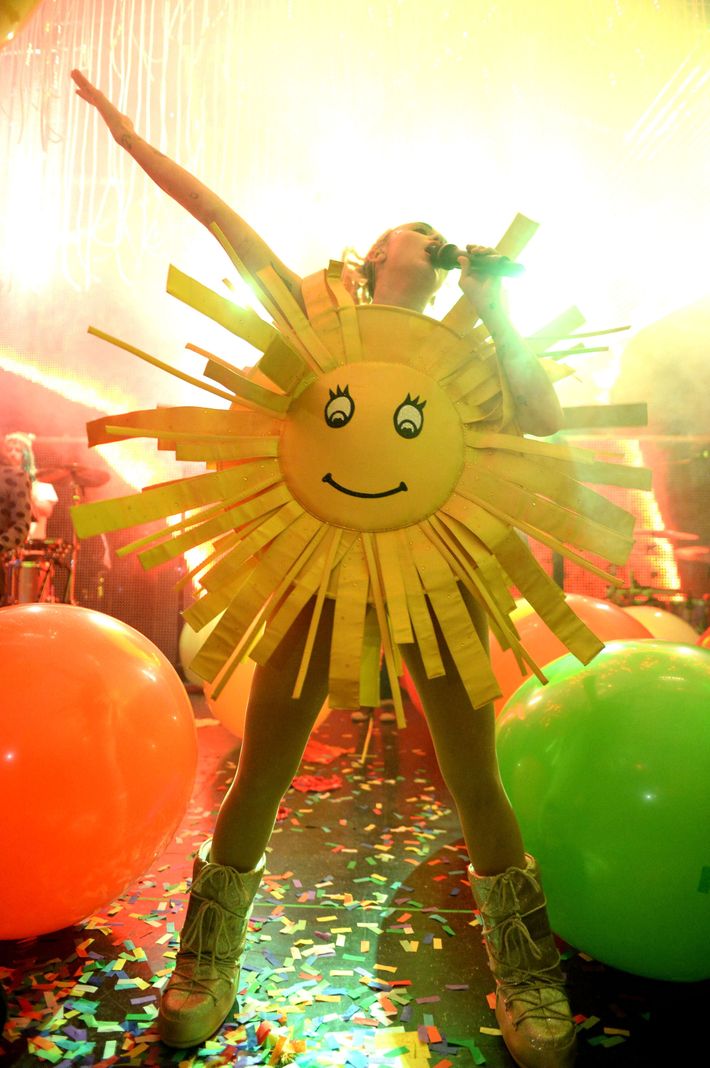 The sun is out.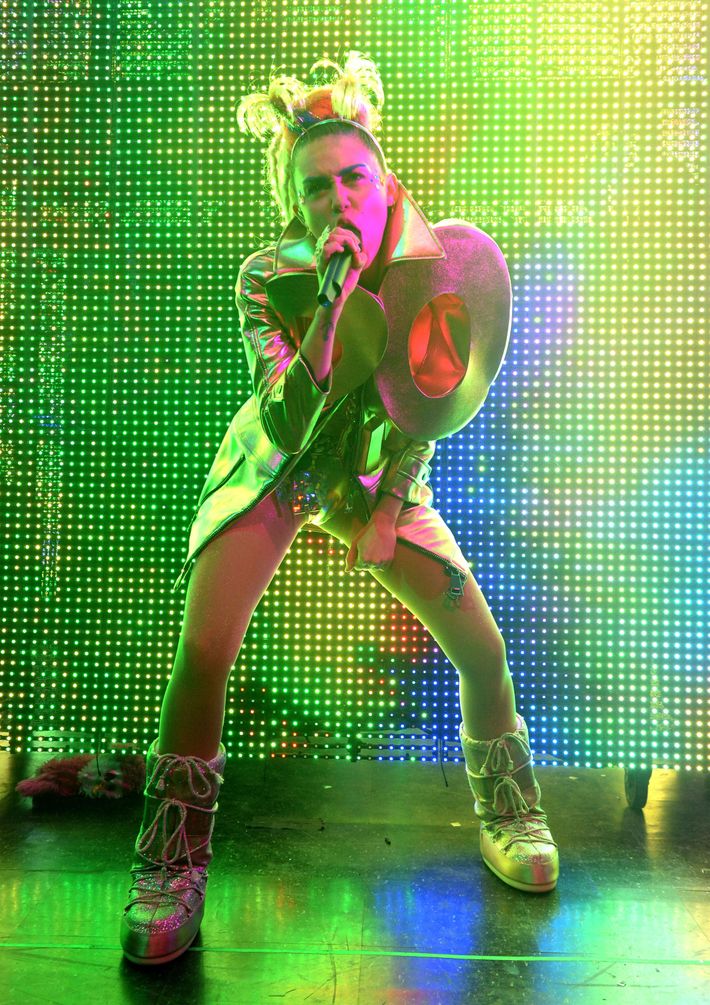 Just do it.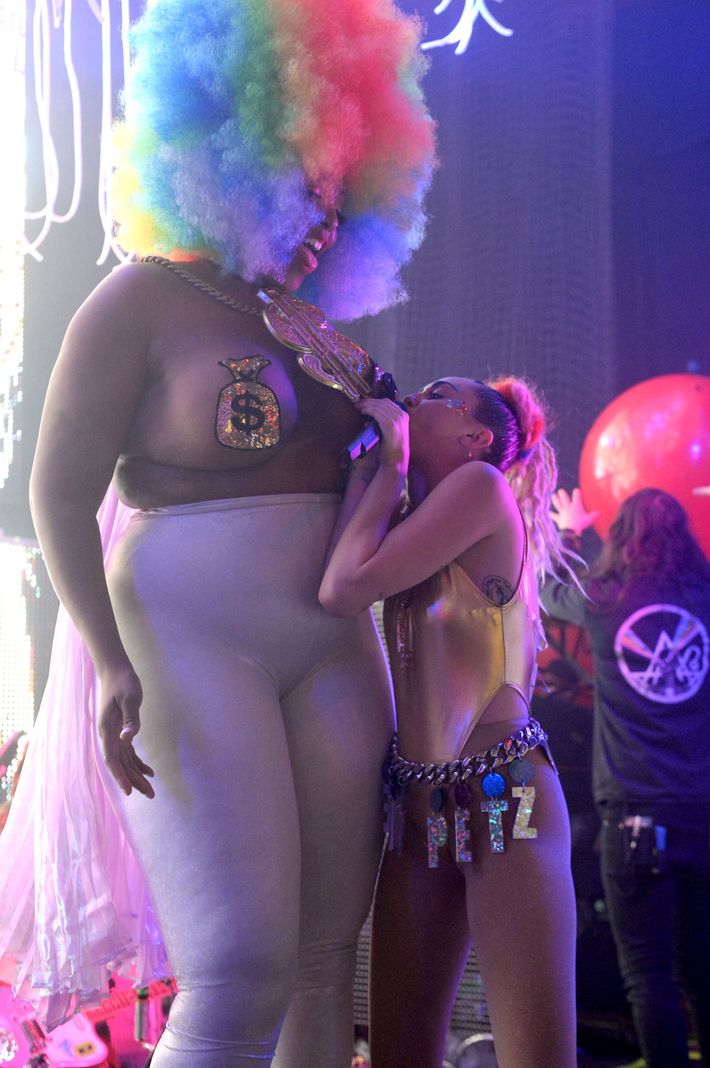 What is going on here?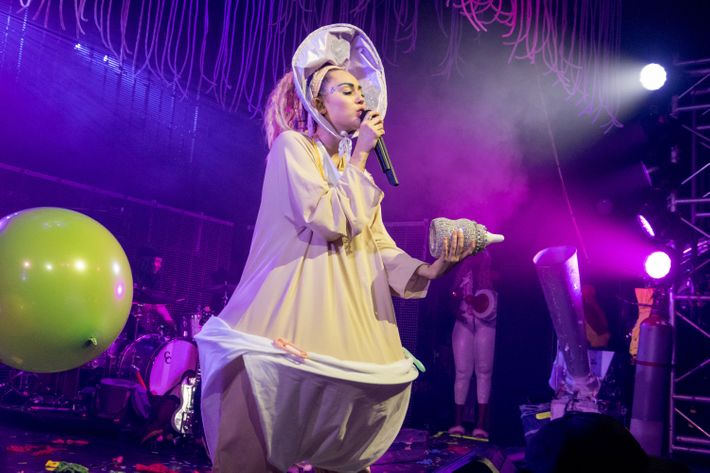 Widdle baby Miley.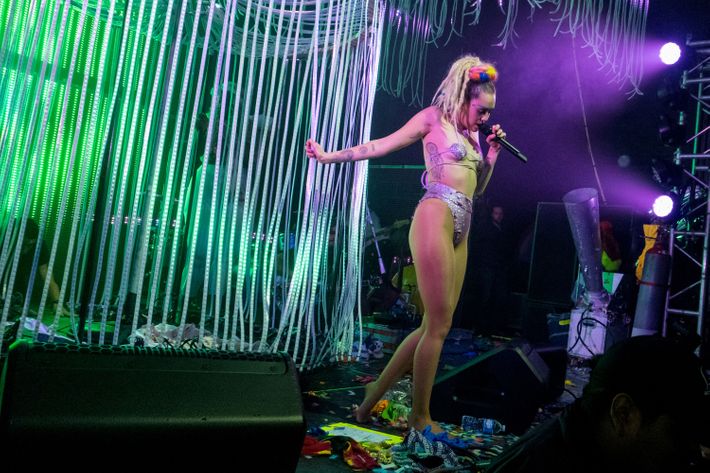 A very demure outfit for Miss Cyrus.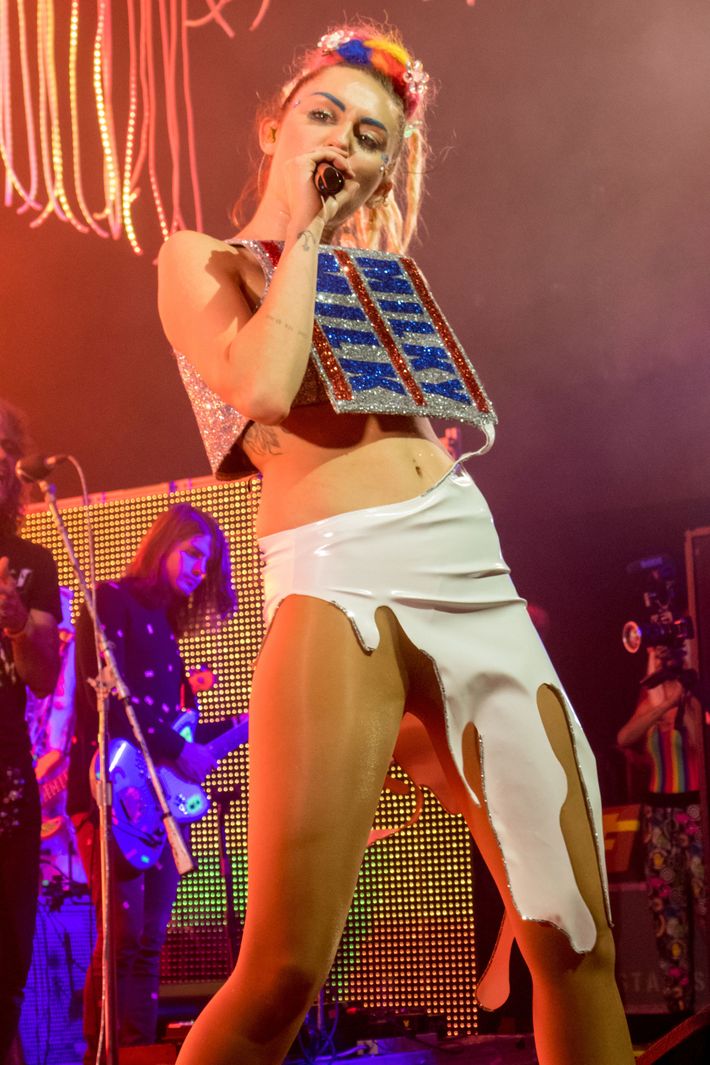 My attire for the annual Christmas cookie decorating party I host.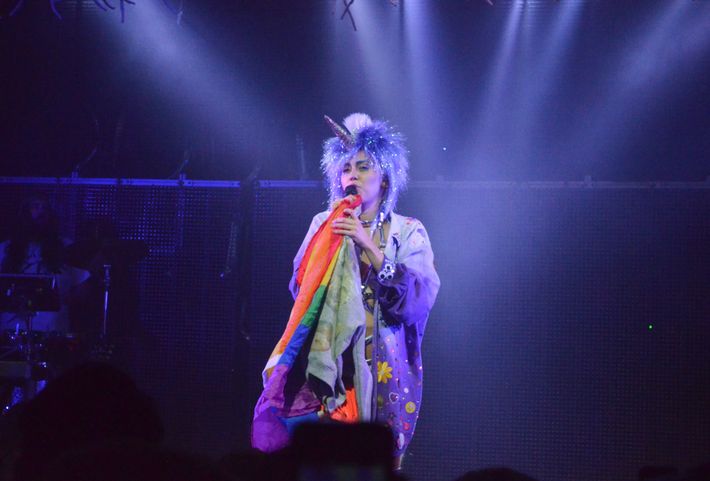 Space unicorn is here to rescue mother earth.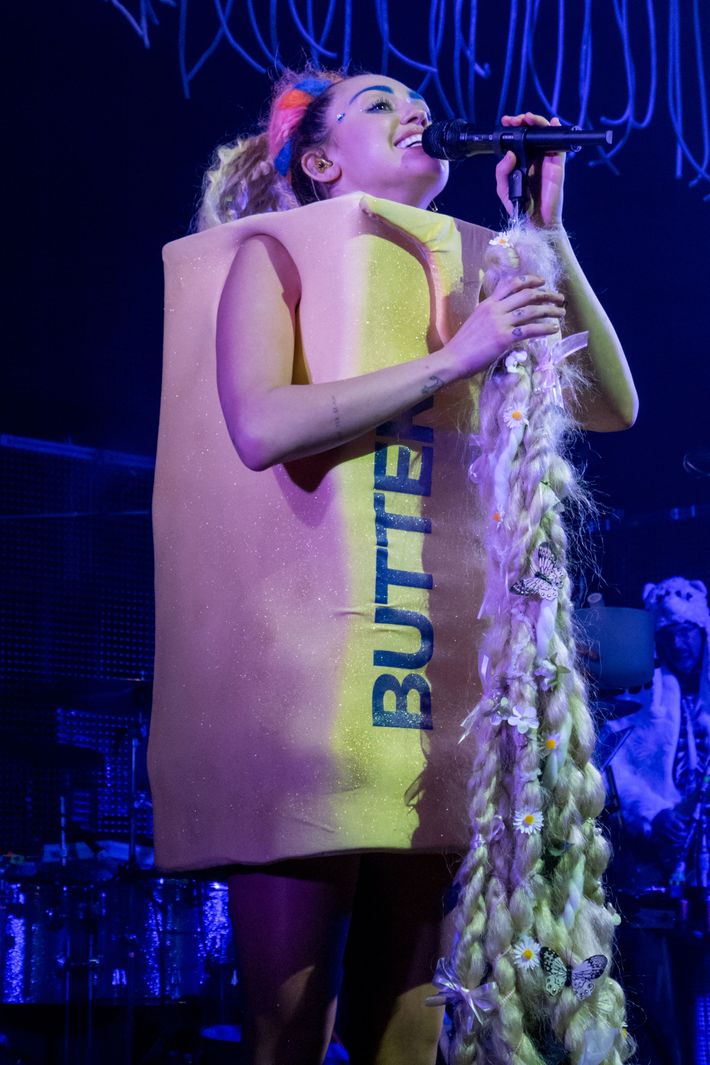 Thanksgiving is right around the corner.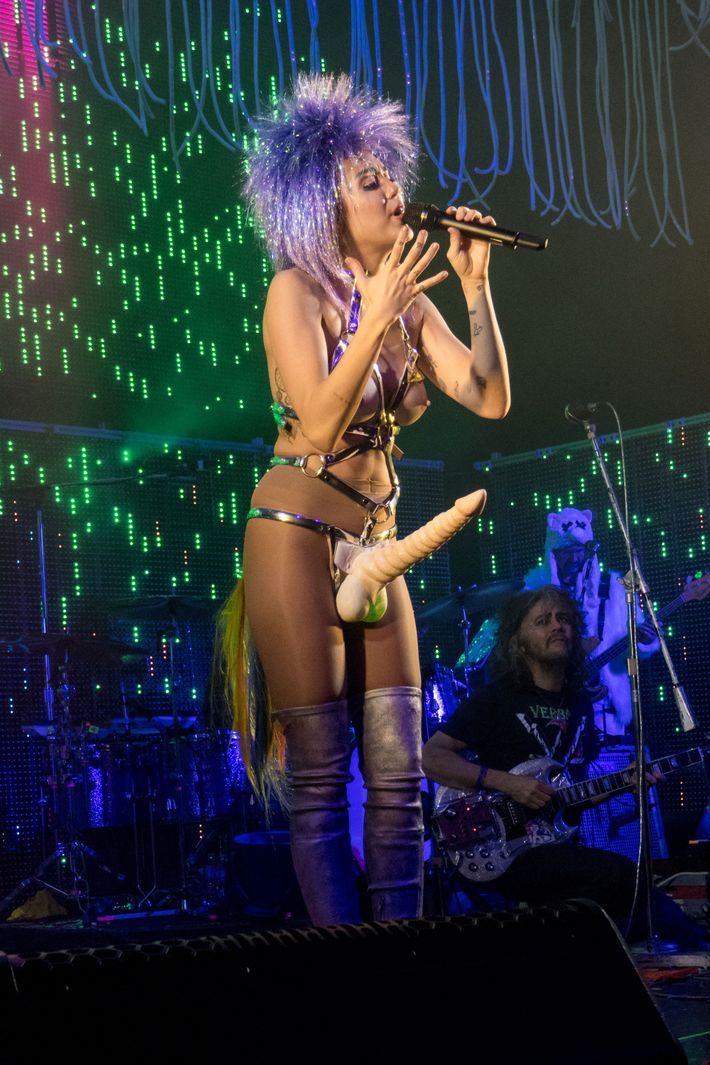 Uh.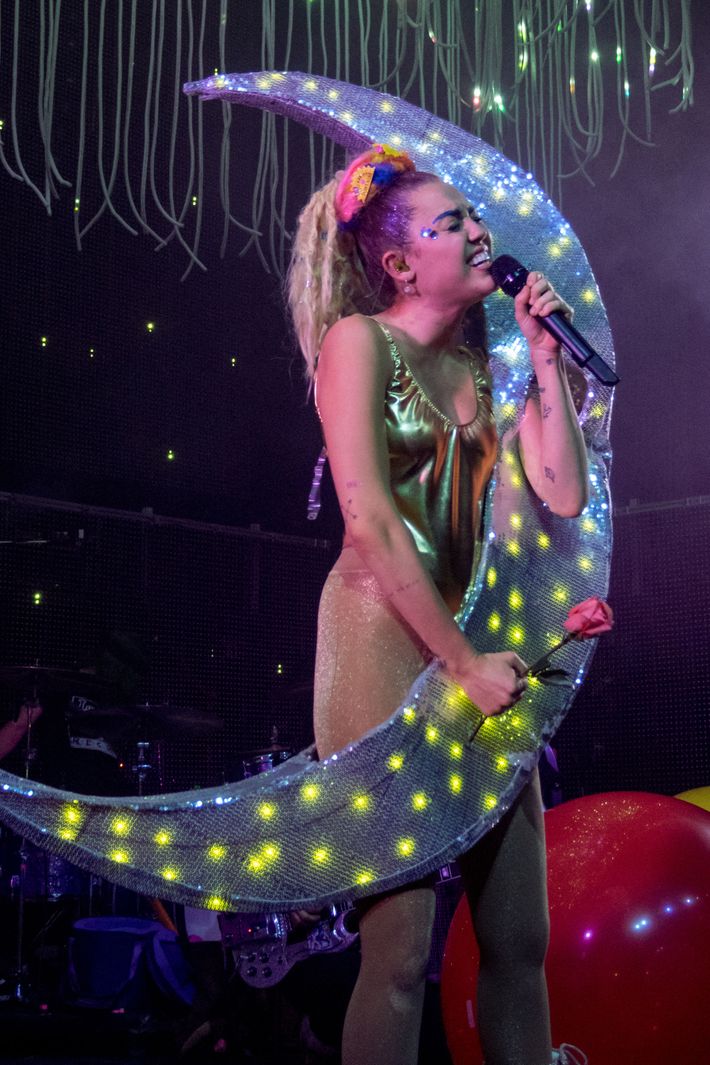 Goodnight, Miley.