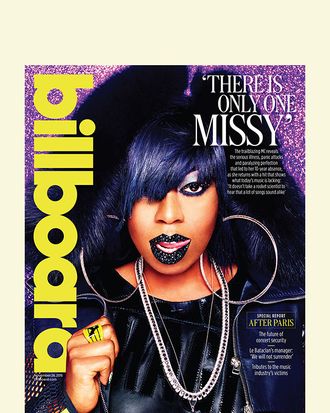 In her comeback interview with Billboard Missy Elliott declares "Breaking news, there is only one Missy," and it's true. Missy is basically patient zero of all that is cool in this world — but let's stop and give proper credit to the origin of all that awesome juju: her mom.
It only took this one line to convince us that Patricia — may we call you Patricia? — has even more swag than her daughter:
Today, Elliott owns six houses ("two in Virginia, two in Miami, one in New Jersey and one in Atlanta") and a world-class collection of exotic cars (including a Ferrari her mom drives to church, very slowly).
Just close your eyes and imagine this chill as hell woman, all dressed up for Sunday services, steering a Ferrari into the church parking lot, not even bothering to kick it out of first gear because why speed when you can cruise?  You can't, can you — it's just that cool.