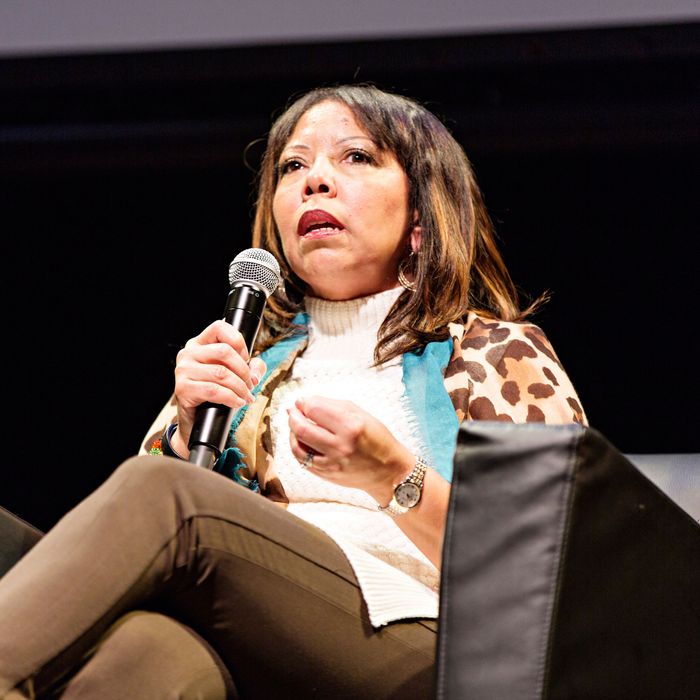 Black Friday in 2012 began as a normal shopping day in Jacksonville, Florida. Around 7:30 p.m., 17-year-old Jordan Davis and his three best friends stopped a gas station to buy gum and cigarettes, when they encountered Michael Dunn and his girlfriend Rhonda Rouer, who complained about the loud music coming from the teens' car. Within minutes an argument ensued and before anybody knew it, Dunn fired ten shots, killing Davis instantly, and leaving Lucy McBath without her only child.
"If I could have known three years ago that I would be here, I would have never believed it. I would have said no way this won't happen to us. The tragedy of losing Jordan in itself — you never imagine that you will lose your child in such a senseless way," McBath told the Cut recently.
Because Jordan's death happened only months after the highly controversial Trayvon Martin case, McBath found she was given a national platform on which to tell her story. After three years of trials, interviews and struggles, the resulting documentary 3½ Minutes, 10 Bullets airs tonight on HBO. The film offers a bird's-eye view of the devastation gun violence leaves in its wake — not only for the victims, but their families and communities. McBath is hopeful that her work will make people realize that things need to change. "I just hope and pray that people who see this film will be moved to move beyond crying and being hurt over these issues, but be inspired to act," she said. "We need to see a cultural shift and change in our gun laws. Specifically in [Jordan's] case, the gun laws and stand your ground laws allowed this happen."
McBath's evolution as a national voice for violence and gun prevention has allowed her to expose the many loopholes in gun laws that allow people to shoot to kill and ask questions later, often without any accountability for their actions. In the past three years, she has testified before the United States Senate on the opposition of the expansion of the stand your ground laws and regularly speaks on the destruction that it causes, specifically in communities of color. As a mother, McBath admits, "All you can do is do your best to keep your children safe, tell them if they're in an altercation not to stir up any animosity because nowadays people don't use any sense of reasonable conflict-resolution — you can be gunned down instantly. It's not about fear, but more so about preparation."
In the end, Dunn was convicted on three counts of attempted second-degree murder, and during retrial was ultimately sentenced to life without parole. Now that the trial is behind her, McBath has some feelings of closure and focuses on educating others, but will never forget Jordan's precious life. "I miss the times when Jordan would come home and we would stand in the mirror back-to-back and he would say, 'Mom you're just a little munchkin, you're so short!' I miss knowing that I won't get to see him finish school, or get married, or have grandchildren," McBath said. In an effort to help others, McBath started the Walk With Jordan Scholarship Foundation, which regularly supports and mentors students to help them fund their college education and find a successful career path.
View the trailer above, and tune into 3½ Minutes, 10 Bullets premiere tonight on HBO at 9 p.m. EST.