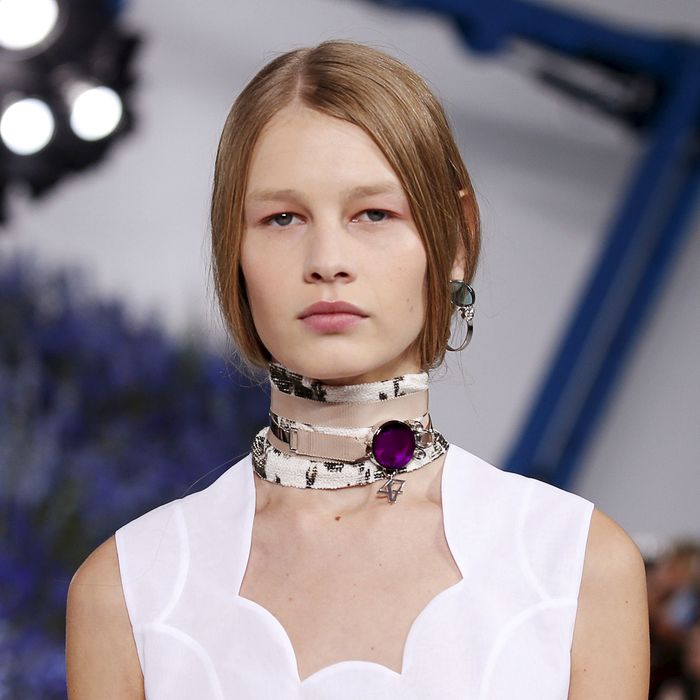 Sofia Mechetner, 14.
Photo: Benoit Tessier/Corbis
A new federal bill introduced to the House by New York congresswoman Grace Meng would extend federal workplace safety protections to underage performers, including models ages 16 and under. The Child Performers Protection Act of 2015 would institute federal regulations for young performers aimed at protecting them from being overworked and underpaid. According to the Times, the new bill "would establish specific working hours, salary and savings requirements (models could no longer be paid in clothes, for example), and it would offer private recourse for sexual harassment."
Child performers and models have long been excluded from federal regulations that protect other underage workers. Some states (like New York) have their own laws on the books, but the Child Performers Protection Act would be the first uniform law to protect child performers nationwide.
"When most people think of models, they think of supermodels who command large sums, but most working models are not supermodels," Model Alliance's Sara Ziff told the Times."Most begin their careers as children, and work in debt to their modeling agencies. The pervasive practice of pay in 'trade' contributes to models' disempowerment in the workplace. Without adequate safeguards, child models often stand to be exploited by adults who do not have their best interests in mind. A unified national floor of standards would protect child performers wherever they engage in work across the country."
As non-unionized contract employees, models are uniquely vulnerable to workplace abuses including withholding wages and sexual harassment. Hopefully, federal protections for underage models will get us one step closer to protecting models of all ages.