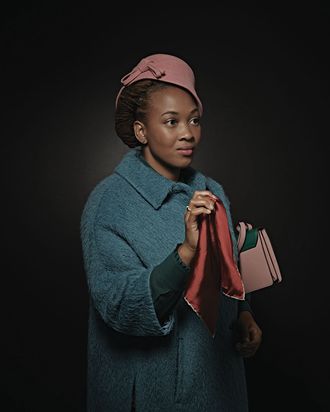 Alexandra Kleeman.
Photo: Maxine Helfman
Celebrating heroines real and imagined, we asked five novelists to share their favorite characters from literature and then dress the part. Playing make believe off the page in the season's latest clothes, many of these rising authors chose to honor writers who have influenced their work, from Toni Morrison to Patricia Highsmith. "In my mind she was like a literary foremother," Naomi Jackson said of her character's author, Jamaica Kincaid.
Two of the writers photographed here, Angela Flournoy and Hanya Yanagihara, are National Book Award finalists and will attend a ceremony this week, on November 18, where winners will be announced.
Click ahead to see photographer Maxine Helfmman's stunning portraits.
Photographs by Maxine Helfman. Styling by Rebecca Ramsey. Interviews by Catie L'Heureux. Hair and makeup by Al Tidwell. Fashion assistance by Indya Brown. Producer: Tamber Johnson. 
*This article appears in the November 16, 2015 issue of New York Magazine.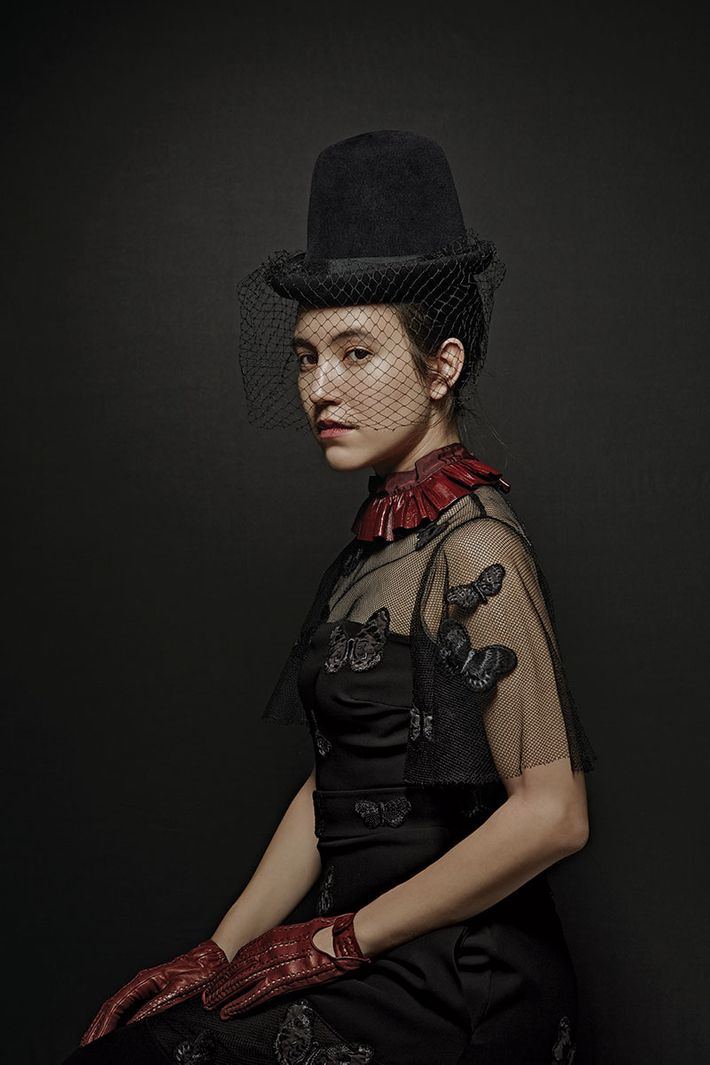 Alexandra Kleeman dressed as Mina Harker from Bram Stoker's Dracula.
"When Dracula starts turning Mina, she becomes telepathically connected to him. The fear was that erosion of the sharp boundary around your mind, not knowing where you start and where you end. Her situation isn't all that different from a writer's, because you have to let your mind go porous." Kleeman is the author of You Too Can Have a Body Like Mine. Valentino gown, $12,500; 212-772-6969. Ellen Christine Couture hat, $465 to order at 212-242-2457. Gucci neck bow. Portolano gloves, $150 to order at 212-719-4403.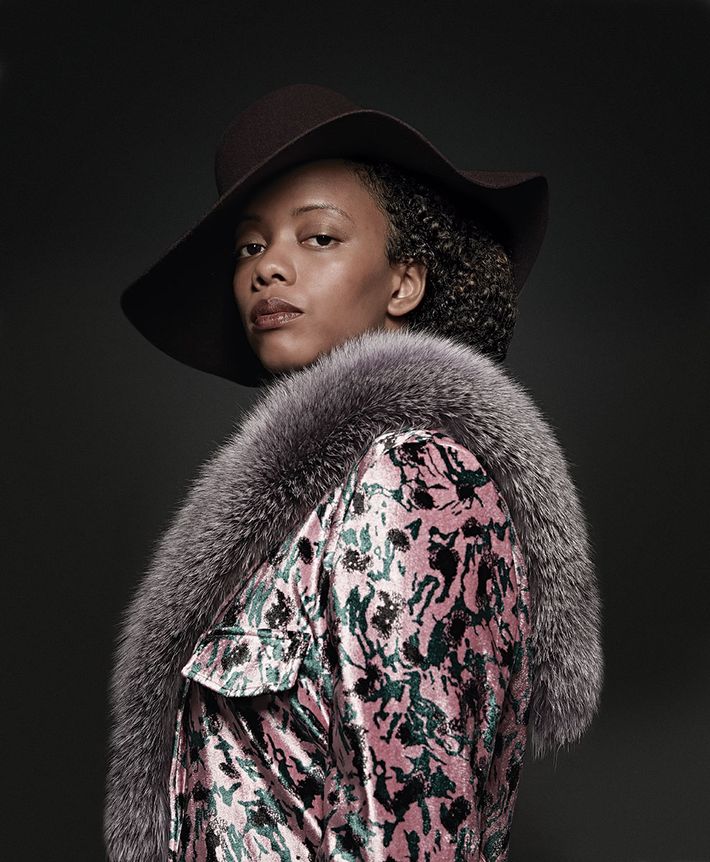 Angela Flournoy dressed as Sula Peace from Toni Morrison's Sula.
"I remember the first time I read it, I had never really read a book that was pretty plainly just about black female friendship. Toni Morrison said there's always multiple layers of meaning, but it's really about Sula and Nel. I imagine [Sula] as someone who carries herself very confidently in a world that doesn't necessarily encourage that, not for a woman in general but specifically not for a black woman." Flournoy is the author of The Turner House, a National Book Award finalist. Marni jacket, $3,010; 212-343-3912. Adrienne Landau fur scarf, $395 at Saks Fifth Avenue; 212-753-4000. Albertus Swanepoel hat, $350 to order at 212-629-1090.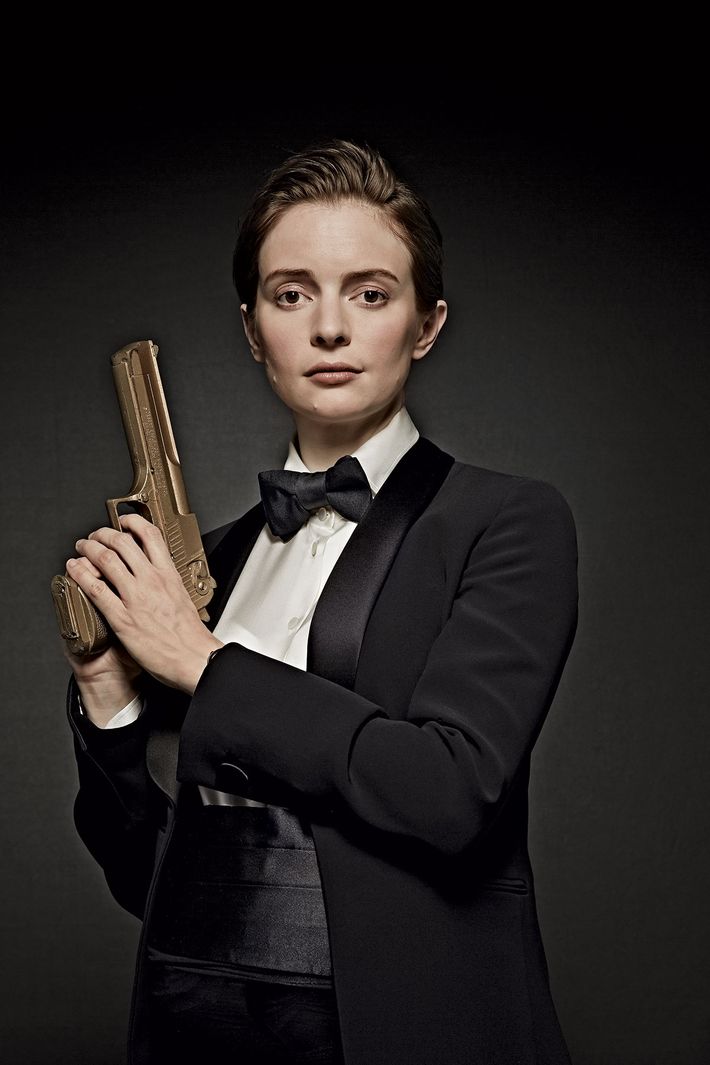 Emily St. John Mandel dressed as James Bond from the Ian Fleming series.
"Who hasn't fantasized about being utterly competent, impeccably dressed, supremely unflappable, and in possession of multiple passports?" Mandel is the author of Station Eleven. Giorgio Armani tuxedo jacket, $4,595, and shirt, $1,545; 212-988-9191. Tom Ford bow tie, $250; 212-359-0300. Salvatore Ferragamo cummerbund, $270; 212-759-3822.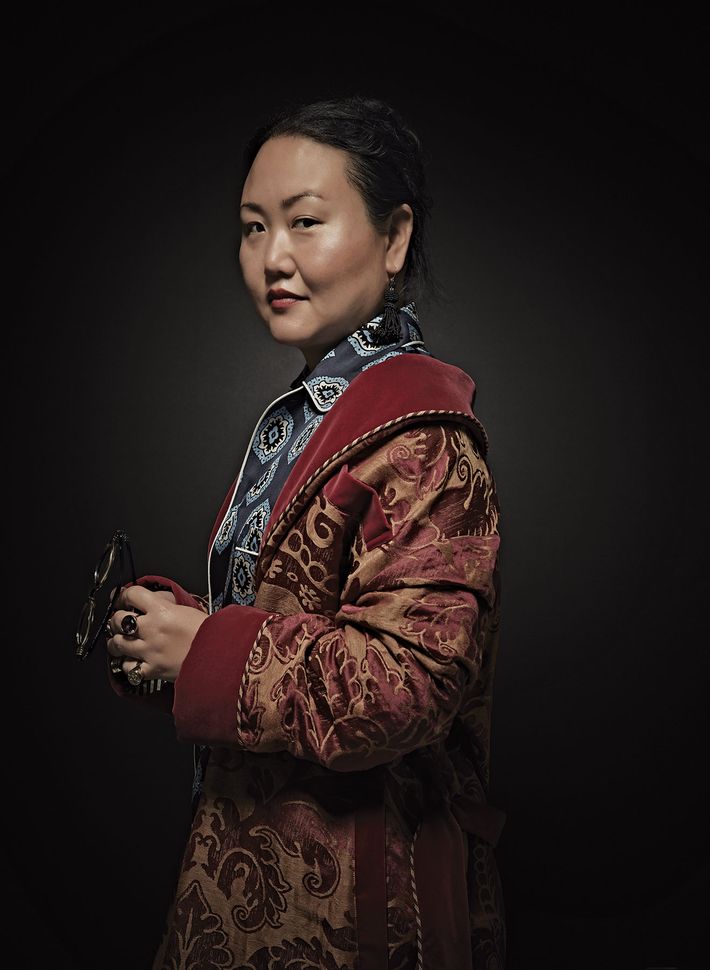 Hanya Yanagihara dressed as Tom Ripley from Patricia Highsmith's The Talented Mr. Ripley.
"Ripley is one of the greatest villains. The villains are always the characters the author has the most fun writing, and they usually get the best lines. I wanted to capture Ripley when he realized he had crossed over from being a frustrated nobody into somebody who had really given up part of his claim to humanness in exchange for a different life." Yanagihara is the author of A Little Life, a National Book Award finalist that was shortlisted for the Man Booker Prize. Etro robe, $1,733; 212-317-9096. F.R.S. For Restless Sleepers shirt, $805 at net-a-porter.com. Céline earrings, $590; 212-535-3703. Foundrae signet ring, $3,725 at foundrae.com. Burberry eyeglasses, $215 at burberry.com.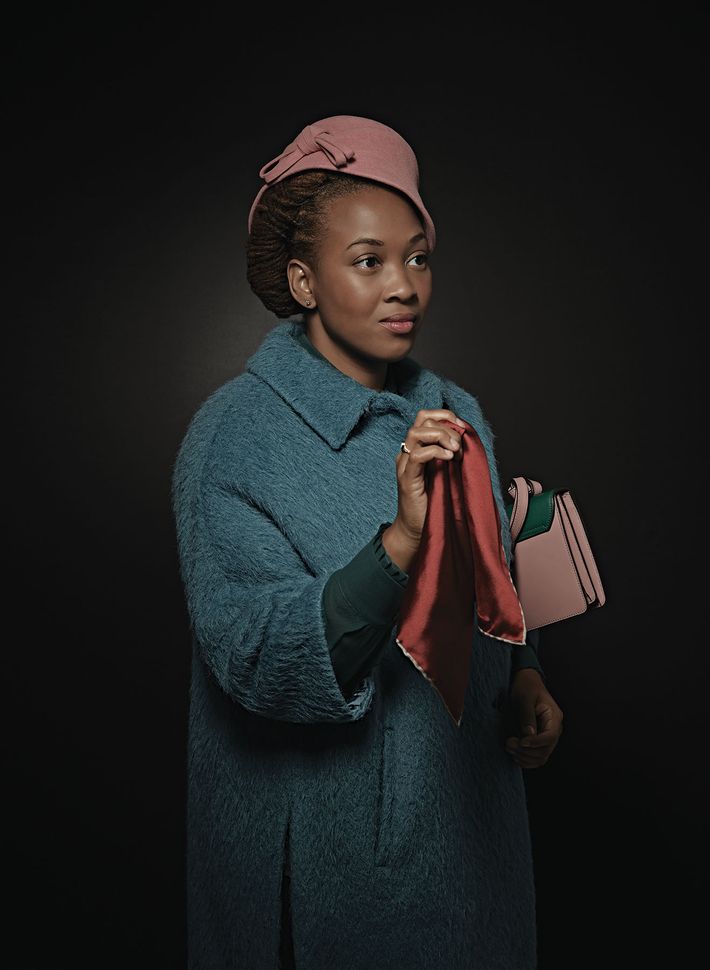 Naomi Jackson dressed as Annie John from Jamaica Kincaid's Annie John.
"She was a very willful, independent spirit, always about bucking the conventions of West Indian girlhood. It was the first time I had read a character like that. Reading Annie John helped me imagine what it might be like to be a Caribbean girl growing up in the Antigua of my father's childhood. In my mind [Jamaica Kincaid] was like a literary foremother." Jackson is the author of The Star Side of Bird Hill. Marina Rinaldi coat, $790, and blouse, $830; 212-734-4333. Eric Javits hat, $350 at ericjavits.com. Salvatore Ferragamo pocket square, $140. Gucci bag, $2,490; 212-826-2600. Bittersweets NY ring, $850 at Catbird; 718-599-3457.