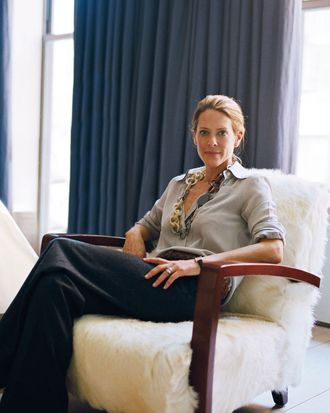 Photo: Courtesy of Ann Taylor
At Ann Taylor's recent spring 2016 preview, editors milling around the company's Times Square headquarters marveled over the cohesiveness of the collection. Even on their own, the sleek trench coats, color-blocked separates, and chic blouses all stood out as notably fashion-forward.
Austyn Zung is the woman to thank for that. She's been the creative director at LOFT for five years, but this is her first collection with Ann Taylor, and she's brought with her a fresh direction and a fresh new team. She's also injected the mass-market brand with some couture DNA, having spent years at Oscar de la Renta.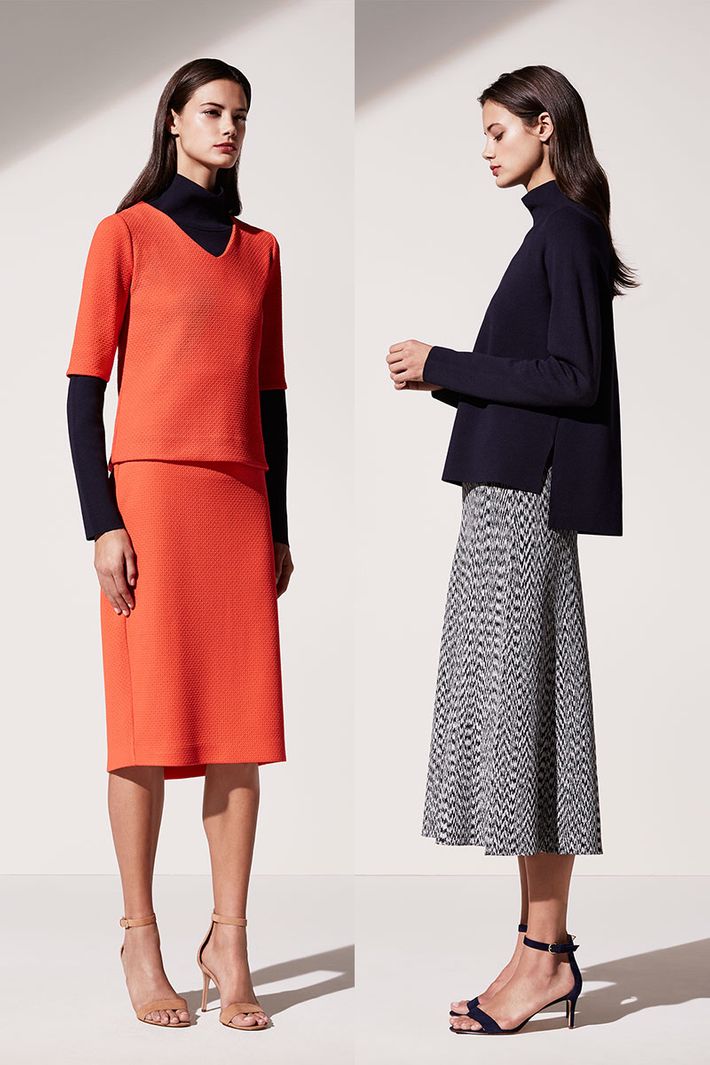 Zung has had an unusual path in fashion. After studying at Parsons for a year and interning at Isaac Mizrahi, she left school to start her own menswear line. For three years, she designed womenswear and menswear for John Bartlett. Then, after a show in Italy, she met one of the creative directors at Oscar de la Renta. "I came back to New York and met with Oscar, sat with him for two hours, didn't understand a word of his accent but I knew that I was in love with him and his work and had to be a part of it," Zung told the Cut. 
During her six-year tenure at Oscar de la Renta, she worked on the ready-to-wear collection and Balmain couture in Paris. "I don't think that experience exists in America anymore," she said. "A lot of people aren't making clothes here, and it's become more about mass manufacturing, in comparison to where we built 90 percent of the line at the studio at Oscar de la Renta."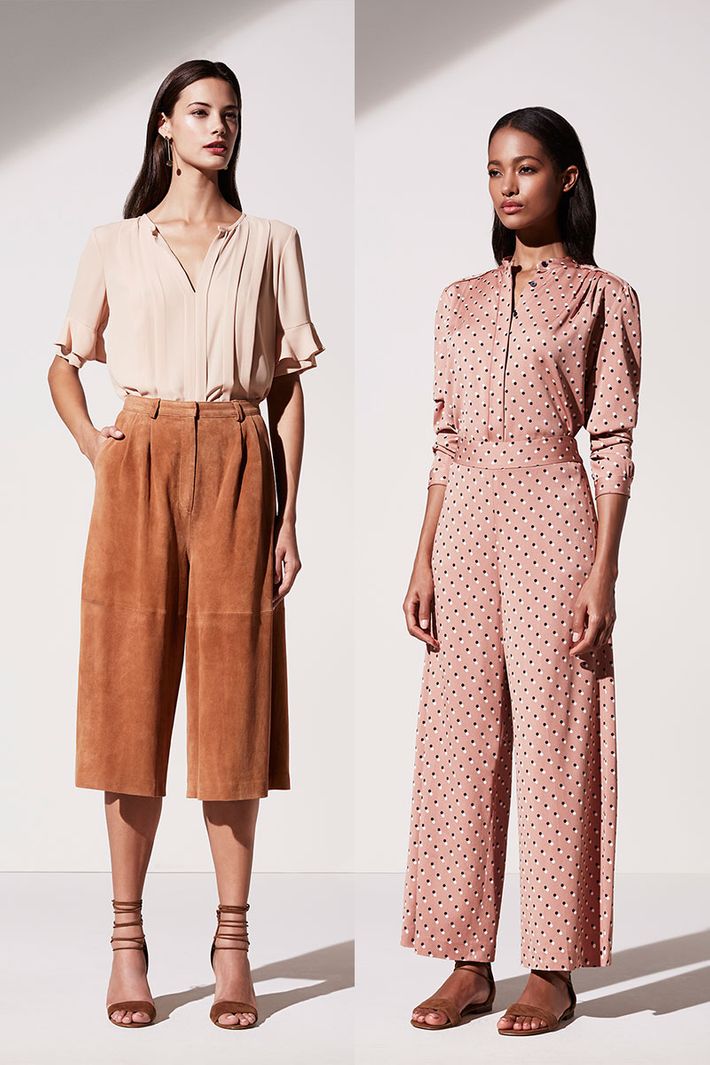 Taking a leap from couture to mass market, Zung worked for Gap's now-defunct brand Forth & Towne, tried starting her own interior-decorating venture, and finally landed at LOFT as a part-time consultant. She quickly became a true believer in the brand's original mission: to speak to "how modern women moved within the world, and what they needed from a wardrobe perspective." 
She's making relatively big changes, but they seem to be paying off. Playful, trendy pieces like lace-up tops and suede culottes are juxtaposed with iconic looks like a long trench coat and a button-down shift dress.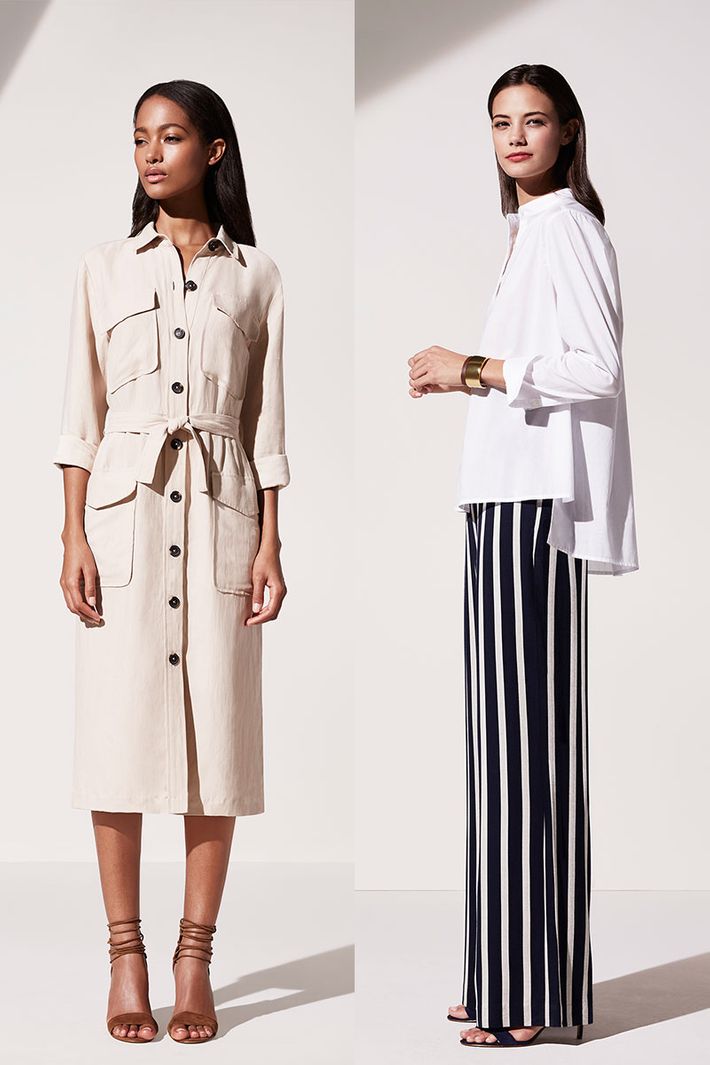 Zung credits her time with Oscar as inspiration. "What I love about this collection is the sense of elegance and refinement but showing a fun, easy way to wear beautiful clothes. Far and away, Oscar really taught me to enjoy life, enjoy every single moment," she went on, growing tearful. "He wanted to be surrounded by different types of people, and always inspired, and always busy. People think it was always about the clothes but that wasn't it for me — it was his spirit and sense of adventure and his generosity that I keep with me to this day."
All of the pieces seen above will be available in stores by February 2016.