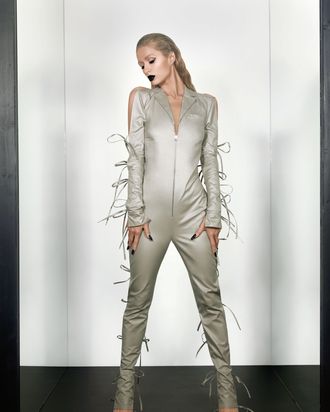 Paris Hilton in Paper.
Photo: Courtesy of PAPER
Magazines often promise a celebrity "like you've never seen them before" — which often consists of a radical makeunder, complete with no-makeup makeup. But Paper's brand-new winter 2015 issue is a 180 from that approach: The magazine outfitted cover girl Paris Hilton in avant-garde pieces by young designers, including Hood by Air's scandalous backless jumpsuit and Dora Abodi's sculptural jacket. (She also wears a Rick Owens getup appropriate for a Sith Lord.)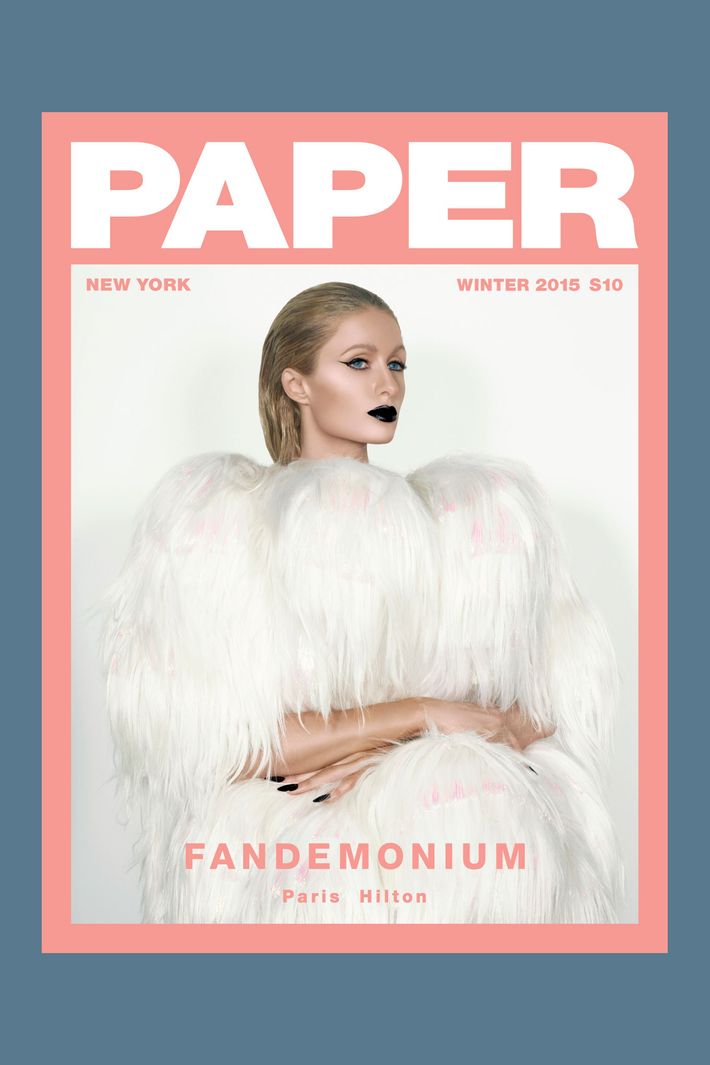 In the accompanying Q&A, she reveals that her AOL screen name was — but of course — ParisBarbie. Sounds like she's still the same old Paris, under all those hypebeast trappings.
Click through the slideshow to see all of Hilton's Paper looks.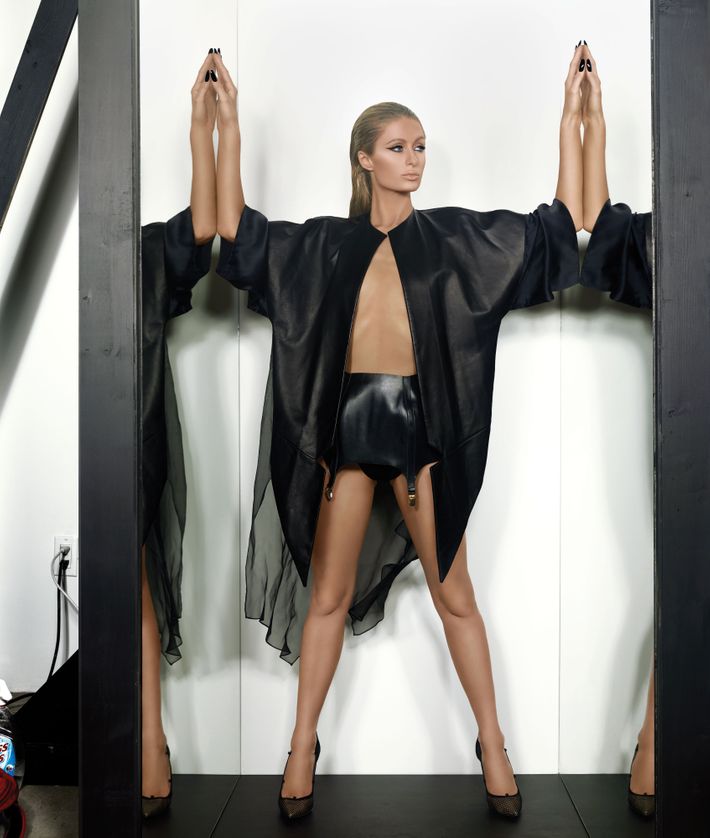 Top by Dora Abodi; belt by Murmur.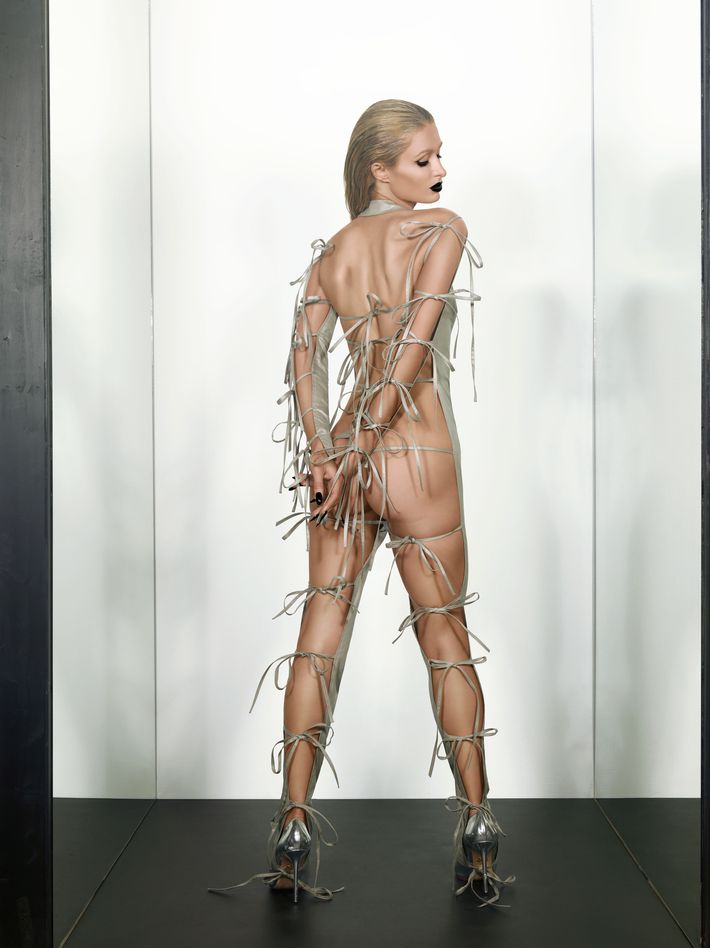 Hood by Air jumpsuit (back view).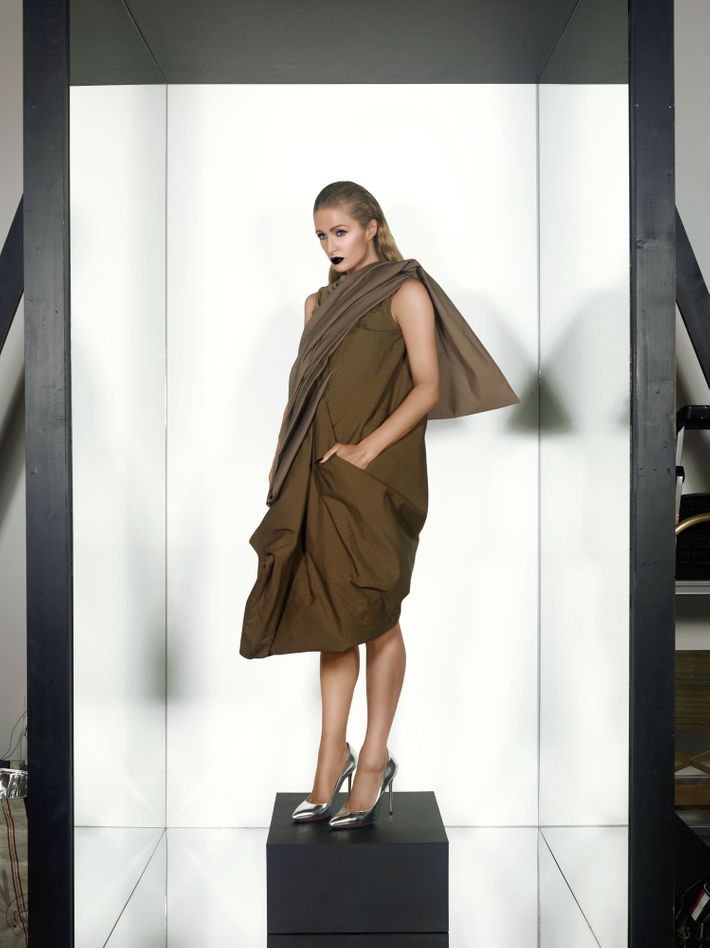 Dress by Rick Owens.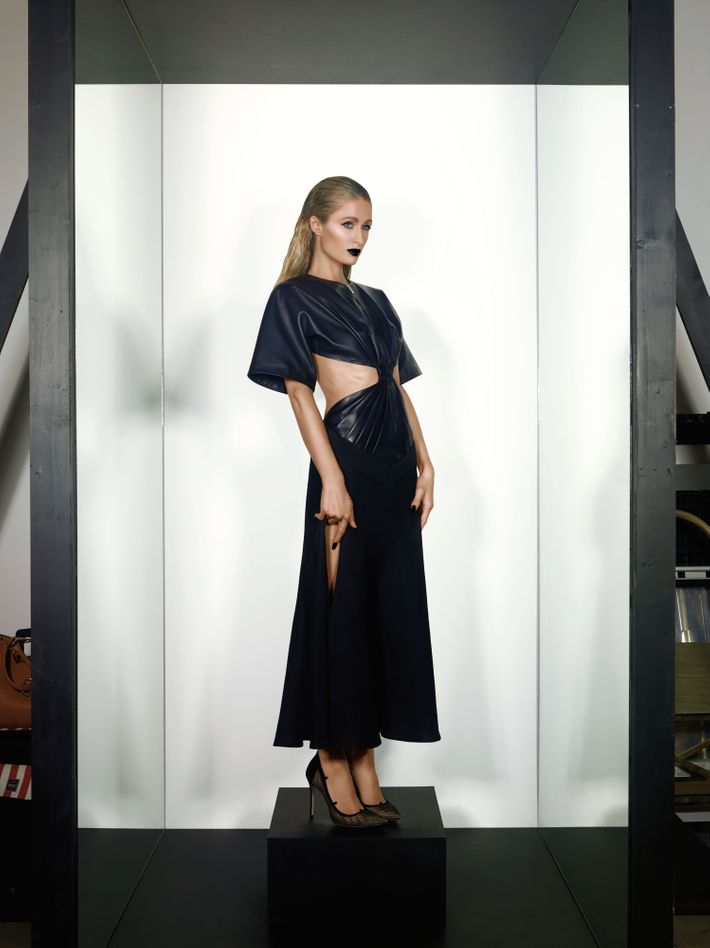 Mugler dress.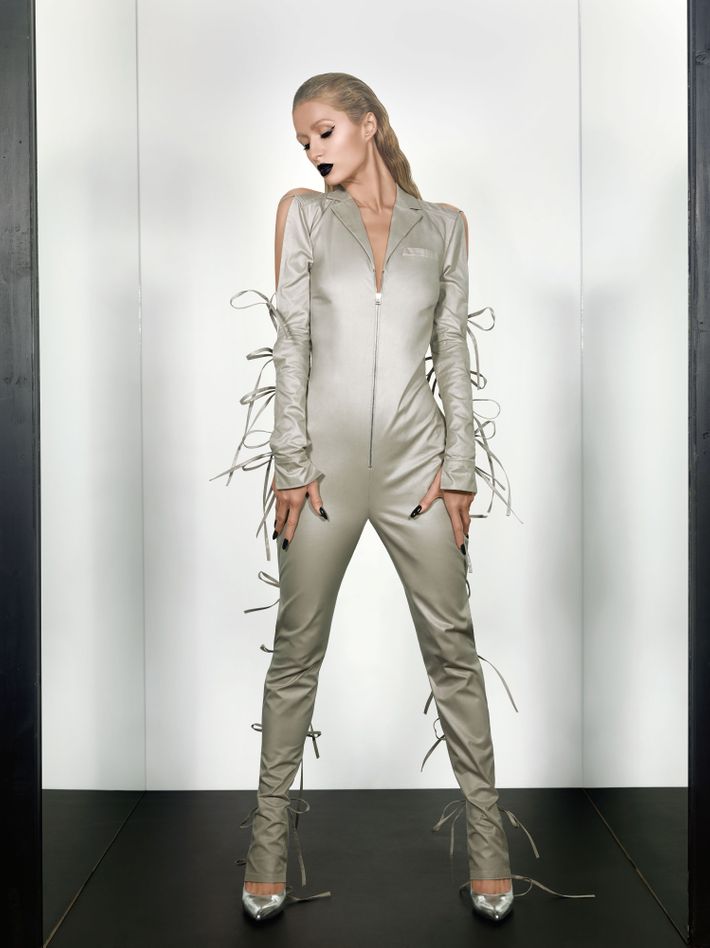 Hood by Air jumpsuit (front view).