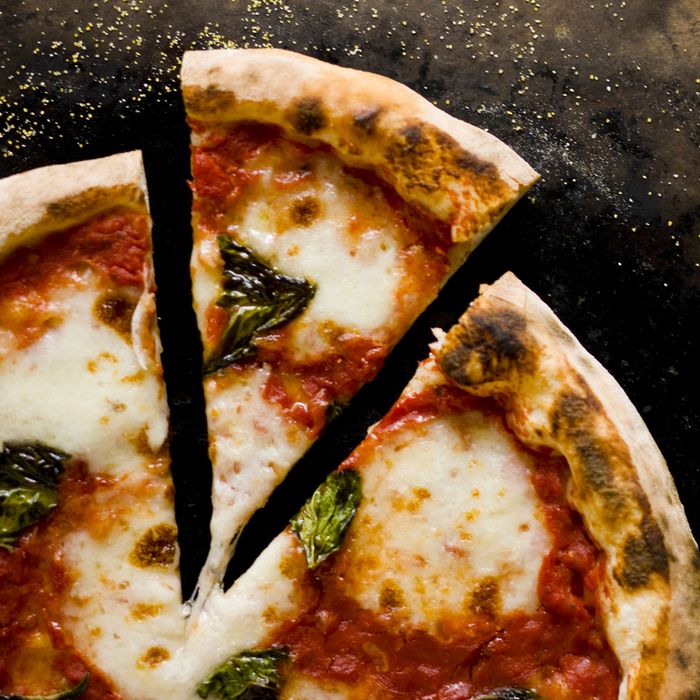 Pizza bae
Photo: Rubberball/Nicole Hill/Getty Images
Nicole Larson is a college student at the University of Lethbridge in Alberta, Canada, and on Monday, she announced to her Facebook friends that she is now in a committed relationship. Her partner is warm, always excited to see her, and easy to talk to, because her partner is a Pizza Hut pizza.
Based on the little information we know about Larson, though, there's no question that she can do better. Pizza Hut pizza is not half the person Larson is. There is a world of options out there — why not experiment a little?
Larson told BuzzFeed News that she fell for Pizza Hut pizza when she was growing up in a small town, where he was really the only option. Now, only a few years after a youth spent admiring him, they've made a formal commitment to each other. Young love! Is there anything so wanton and free?
But like many college students, Larson might be better off playing the field a little. What about study-abroad pizza from say, Naples or Prague? There's also post-night-out pizza, the kind we all regret the next day but that tastes so good in the moment. And when Larson moves away to a big city later in life, to get a break from the limited things that her small town has to offer, we'd suggest getting mixed up with that trendy wood-fired pizza that all the cool girls love. Or hey — there's even calzones.
Why settle?