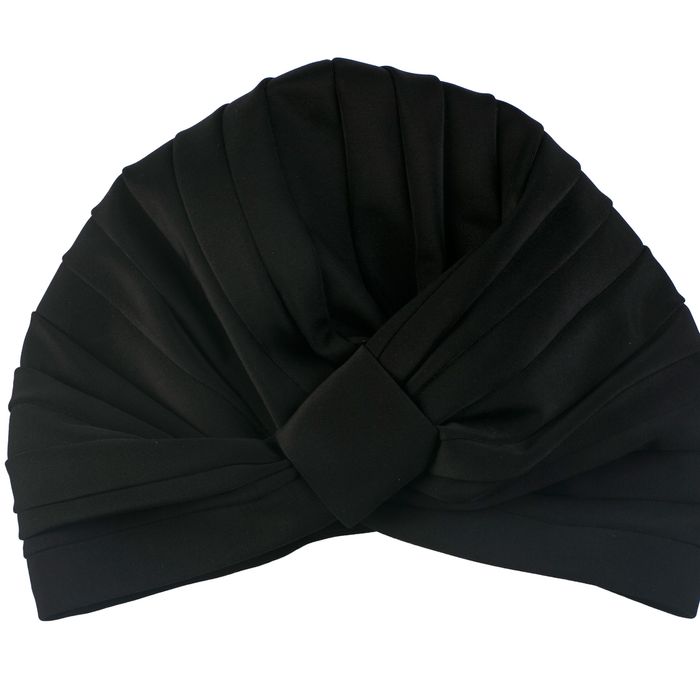 Louvelle's shower cap.
Photo: Courtesy of Louvelle
I forgot my shower cap on a trip last summer, and it nearly ruined my vacation. A thin veil of plastic bound by a tiny band of elastic, the shower cap is my main defense against poofy, frizzy hair. It is effective, but also very ugly. That's why Louvelle's line of shower caps pulls at my terribly vain heartstrings.
The shower caps are designed to look like pretty headwraps. There are thoughtfully sourced patterns, like a pink floral number, as well as solid colors that stand beautifully on their own. The insides of the caps are lined to doubly safeguard your hair, and the cap itself is large enough to fit any super-sized head, including mine. Louvelle also sells unlined versions specifically meant for outdoor use, but why bother? You could wear this shower cap anywhere, and no one would be the wiser.
Amelie shower cap in black, $40 at Louvelle.