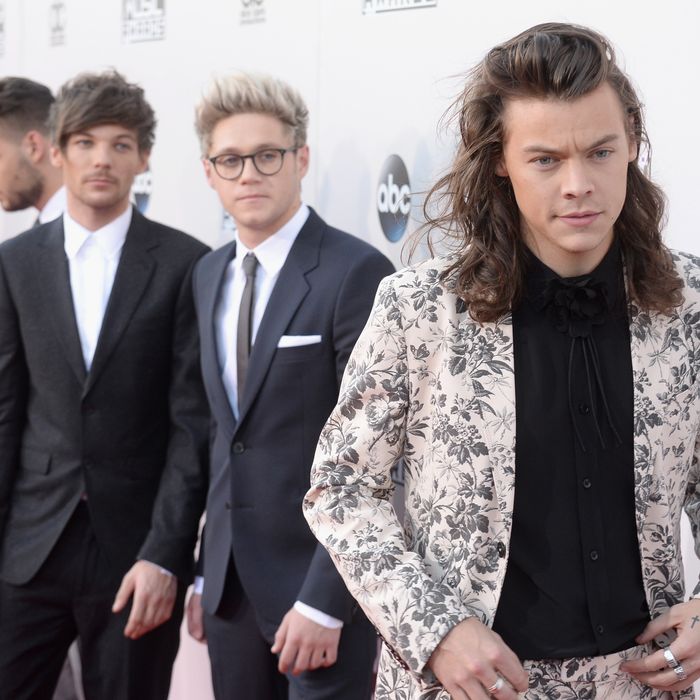 Photo: Jeff Kravitz/AMA2015
Harry Styles — whose last name really is Styles — wore a Gucci suit to the American Music Awards. As fans were quick to point out, the pattern of the bespoke suit looks a lot like the Alvine Kvist set from IKEA. Let's take a closer look.
Here's Harry: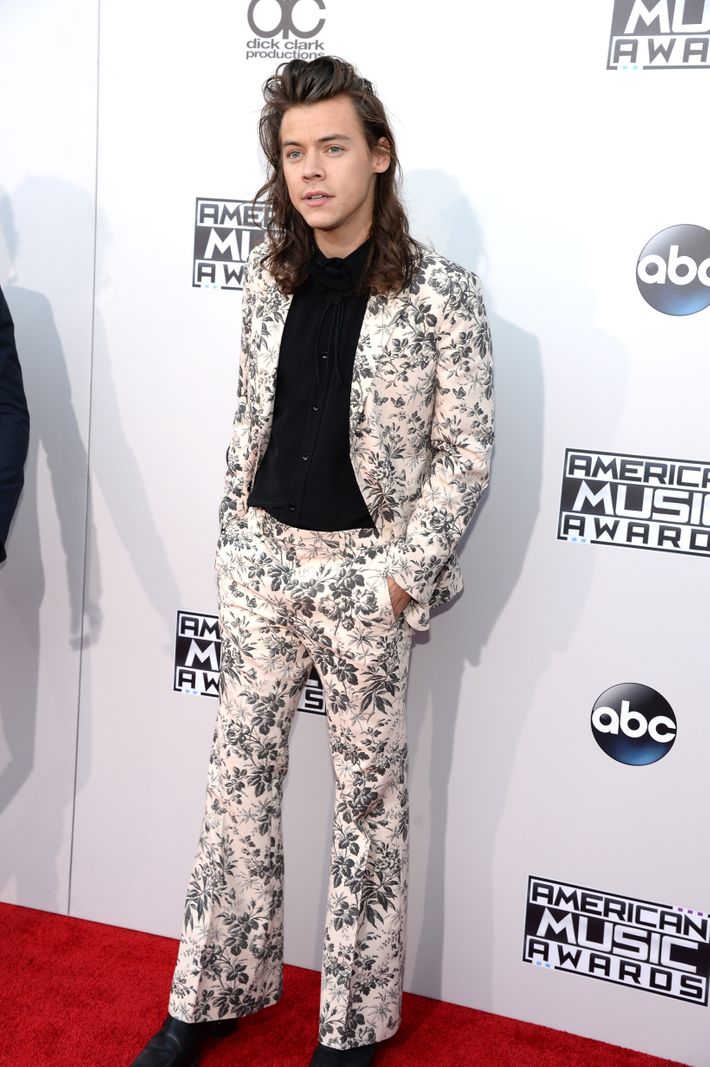 Here's the Alvine Kvist set: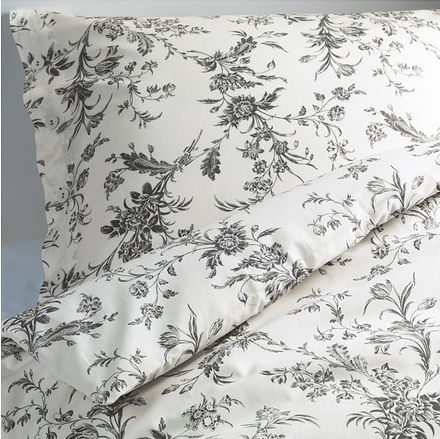 Remarkable, isn't it? Sweet dreams, Styles fans.