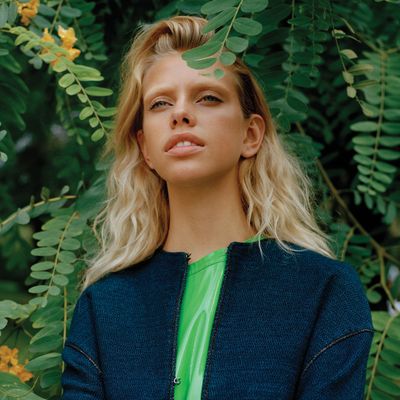 To capture a season as playful and colorful as resort, the latest installment of the Cut's Out of the Box series explored the City of Flowers and Sunshine, Los Angeles. The city provided a fluorescent backdrop for some of resort's most exuberant looks, from the rainbow stripes at Sonia Rykiel to the tropical hues at Edun and Gucci.
The assignment was a new venture for South African photographer Kent Andreasen, who had recently taken a long road trip that inspired his of-the-moment style for this shoot. "Not knowing L.A. that well, I decided we would just drive around as a team and whatever stood out me, we would [photograph]," he said. From there, the crew let the visuals flow organically. "We tried to have as much fun with the clothes, making use of the spaces the city provided" — of course, "while dodging L.A.'s horrific traffic jams."
The result is a collection of photographs that capture both the natural and industrial aspects of the city, in obscure neighborhoods and fields. The wild beauty of L.A. takes on a new sheen when paired with the radiant prints and patterns of the season. Click ahead to see all of the looks from the shoot.
Photographer: Kent Andreasen; Stylists: Leah Adicoff and Karolyn Pho; Makeup Artist: Homa Safar; Hairstylist: Paul Desmarre; Photo Editor: Emily Shornick; Model: Vivianne Zweers.