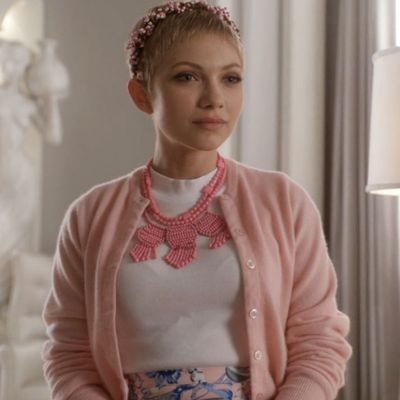 Tavi Gevinson, former Teen Queen turned Scream Queen.
Photo: FOX
This show has had some epic (and random) guest appearances: Ariana Grande (Chanel No. 2, who returned last night via Ouija board), Nick Jonas (RIP), Karl Lagerfeld and Choupette (honorarily), but last night's might have been the best so far.
Tavi Gevinson took her turn as a Scream Queen when she popped up as Feather, an ex-Kappa who was expelled after taking a lover: her 50-year-old Beatles 101 professor. Unfortunately, he's also Dean Munch's husband, which means our time with Feather is short-lived, but so special.
Tavi committed to the part of a free-spirited seductress like a teenager in a high-school production of The Crucible — but really the highlight of her appearance was a very Tavi wardrobe. (A welcome break from the over-the-top, feathery designer gear worn by the rest of the Kappas.) Some highlights: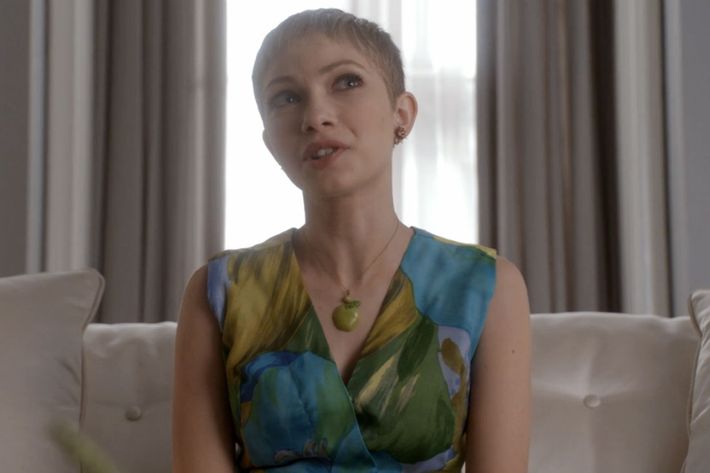 What to wear when you're getting your older boyfriend's ex-wife arrested for several murders.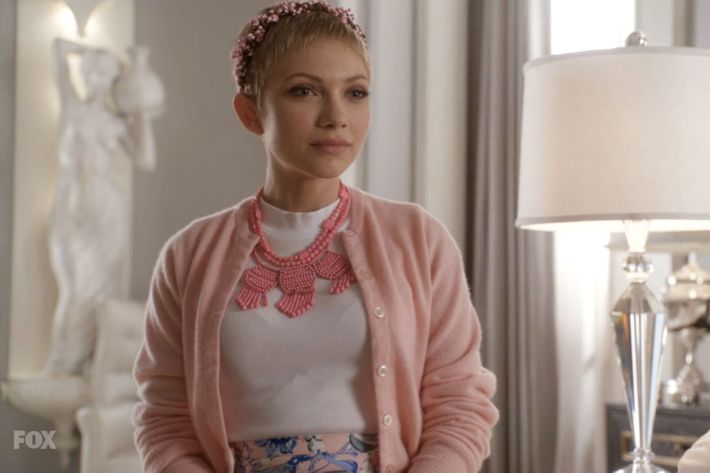 Here's an outfit perfect for a flashback sequence showing how you seduced your tweed-loving Beatles 101 professor.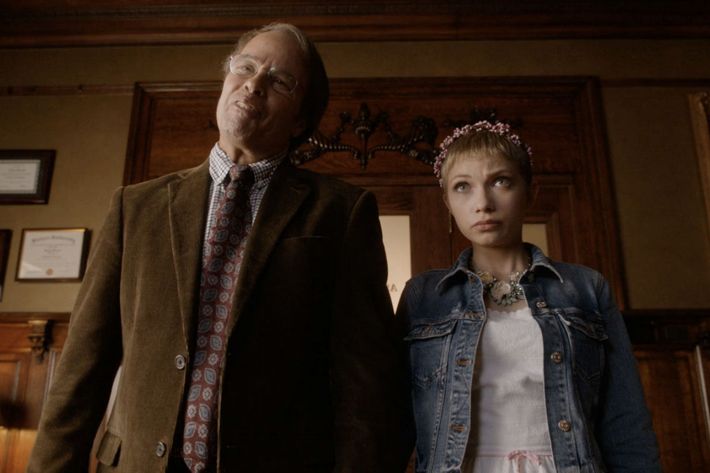 A vintage denim jacket is the obvious choice when announcing you're officially dating your married professor.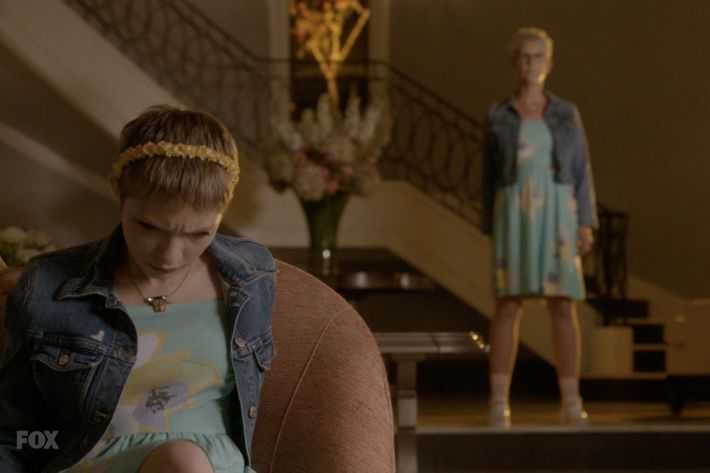 This dress was so cute, it inspired murderous stalker Dean Munch to take some fashion risks.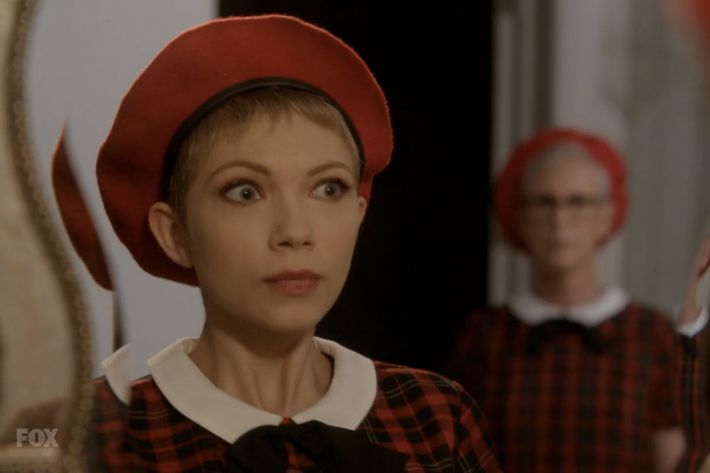 Only Tavi could wear a beret so jaunty it makes someone want to kill.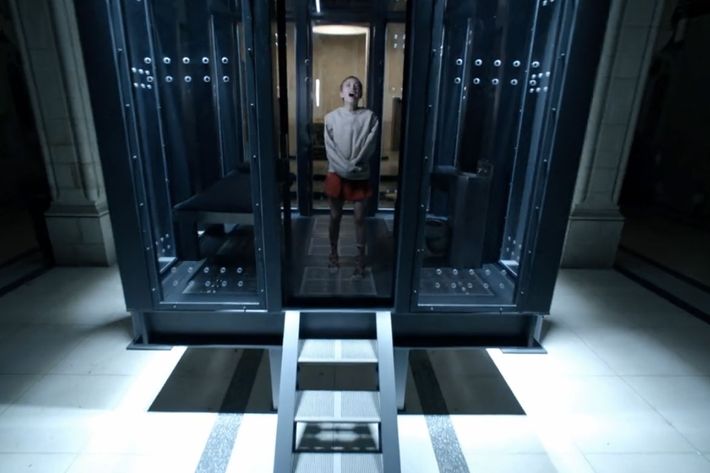 If only her taste in men were as solid as her taste in clothes, then maybe she wouldn't have ended up in a psych ward, framed for murdering her boyfriend. But at least she makes that straight jacket look like a sartorial choice instead of a court order.