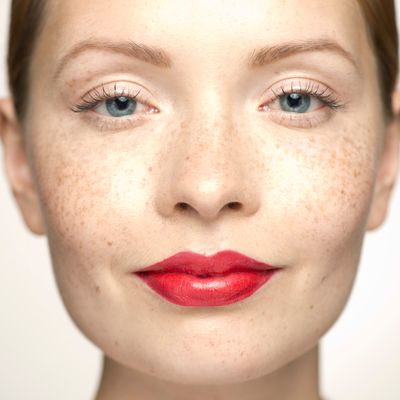 Photo: PhotoAlto/Milena Boniek
Remi Brixton wanted freckles, but she didn't really have any. So she did what any freckle-loving freak would and devoted five years to developing the first "realistic permanent freckle product." So long as the brand can amass $215,000 in funding, FreckYourself kits will come with 72 adhesive stencils and a roller ball of freckling formula.
What's in it for you? "We want to give people the option to have freckles forever, but not forever to the point that they get them tattooed," founder Brixton told Mashable. It's a "no-makeup makeup brand," she said. "We've perfected the art of appearing as though you've rolled out of bed looking like a million bucks, but it does take work to look like 'you woke up like this.'"
So there you have it. Non-makeup that stays on your face for two consecutive days, allowing you to look like a pile of money that just woke up.