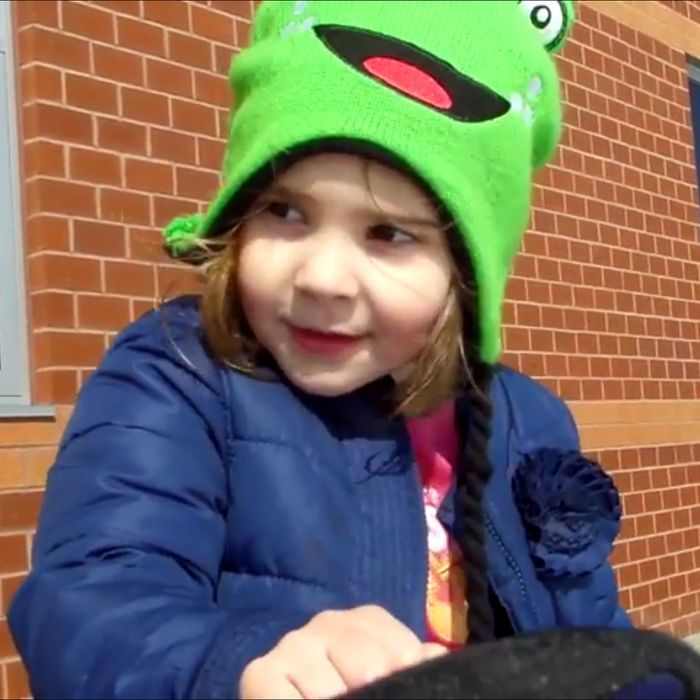 Women are making major strides in the world of business, launching their own successful start-ups and raking in cash on their own terms. Take this tiny entrepreneur named Rachel, for example, whose brilliant business idea is to sell her brother to the pet store for $54.
At first Rachel thinks she can maybe get $1 or $2 for her brother Jason, but when her dad questions her, she expertly negotiates the price up to $54. Sell him to the pet store, she reasons, and I'll be able to buy that stuffed toy owl I want.
Just another accomplishment for a woman in business. Thanks, feminism!