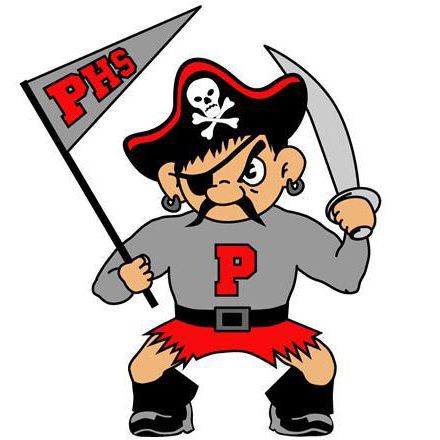 Palantine High School's sports mascot
The U.S. Department of Education ruled on Monday that a large school district in Illinois is violating a trans student's civil rights by not allowing her to use the girls' locker room. Though the Palantine, Illinois, student plays on girls' sports teams, the school district does not let her have the same access to the locker room as the other players, which the U.S. says is a violation of her Title IX civil rights.
"All students deserve the opportunity to participate equally in school programs and activities — this is a basic civil right," said Catherine Lhamon, the Education Department's assistant secretary for civil rights. "Unfortunately, Township High School District 211 is not following the law because the district continues to deny a female student the right to use the girls' locker room."
U.S. officials gave Township High School District 211 30 days to comply with its orders to allow the student unrestricted access to girls' facilities, or face sanctions such as "administrative law proceedings or a Justice Department court action," according to the Times. The district could also lose its Title IX funding.
The district superintendent Dr. Daniel Cates is sticking to his guns, saying the current policy — which mandates the student change behind "privacy curtains" in the girls' locker room — is a fair one. "We do stand on the position that we have not violated any laws," he said.