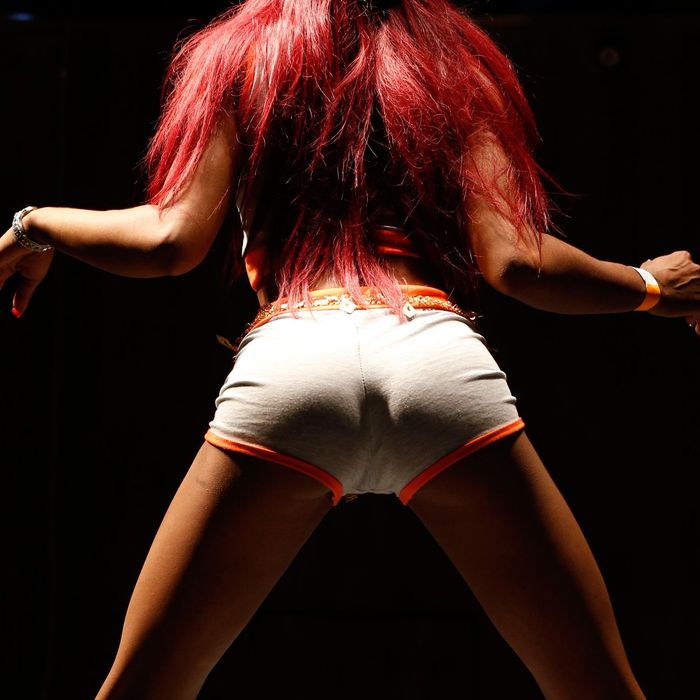 Photo: Jonathan Brady/Associated Press
You'd think that every week would be a good week for twerking. Unfortunately, you'd be wrong. This week two twerking-related stories hit the news, and neither turned out well for any of the twerkers involved.
A woman in Washington, D.C. was charged with sexual abuse on Tuesday when surveillance footage in a gas station captured her going up to a male stranger and twerking on him. But the fate of a twerker in Florida was much worse.
The woman, who was on an EDM cruise off the coast of Cuba (as one often is), reportedly jumped overboard after losing a "twerk-off" against another cruisegoer.
"She and some other girl who was calling herself the twerk queen were having a twerk-off," a friend told NBC. "Twerk queen started twerking on her (the missing woman's) boyfriend, and it caused some sort of issue between the two of them."
Twerk at your own risk, everybody.