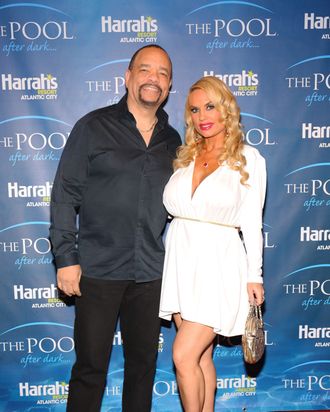 Mazel!
Photo: Tom Briglia/Getty Images
Nicole "Coco" Austin and Tracy Lauren Marrow (a.k.a. Ice-T) welcomed their first child together on Saturday, and already their not-just-a-Thanksgiving-food-baby bundle of joy is set for a life of luxury and style. Taking inspiration from her mother's moniker, the pair named their baby girl Chanel Nicole. This mother and daughter really do complete each other.
Baby Chanel was clearly eager to get out into the world to see all that it has to offer, as Coco tweeted that the little lady arrived earlier than expected. In one of several pics of the new mom and baby that were posted, Coco is sporting a diamond Chanel necklace — two c's interlocked — and just like that, a hundred-year-old brand logo takes on new meaning.
Mazel tov to the Ts.