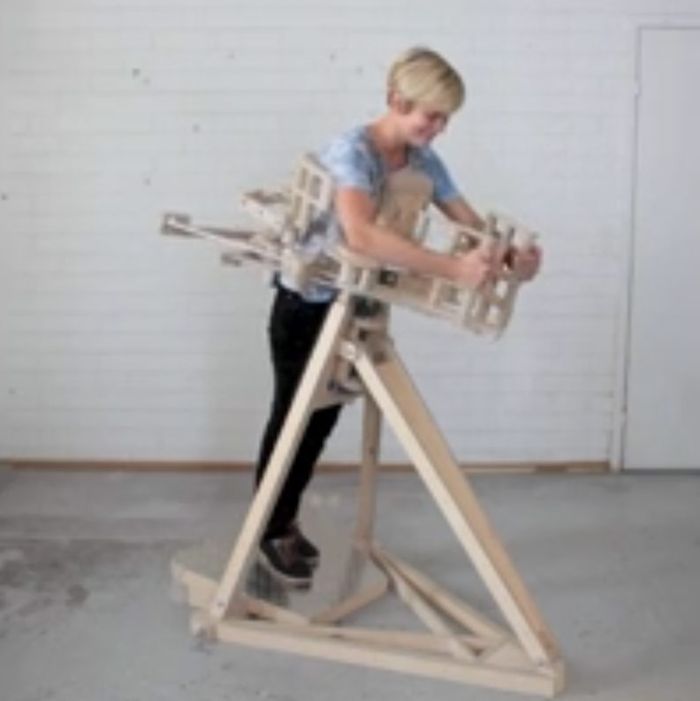 The dismal winter season is about to be upon us, one where, after New Year's Eve, affection will be in short supply for those who haven't successfully cuffed a nightly cuddle partner. But that doesn't mean in these modern times that there aren't other solutions to patch over our loneliness. Have you heard of the new wooden hugging machine that embraces you as you step in for a hug? Oh — you haven't?
Petri Eskelinen designed the so-called Mechanics of Hugging sculpture, insisting that participants must "trust the construction and lean on it, then he/she is able to reach the handles." After the user reaches the handles, the machine is able to return the embrace. Just like a real relationship! (The trust part is important.)
Who needs human affection when you have this wooden thing, ha ha right ha ha … right?