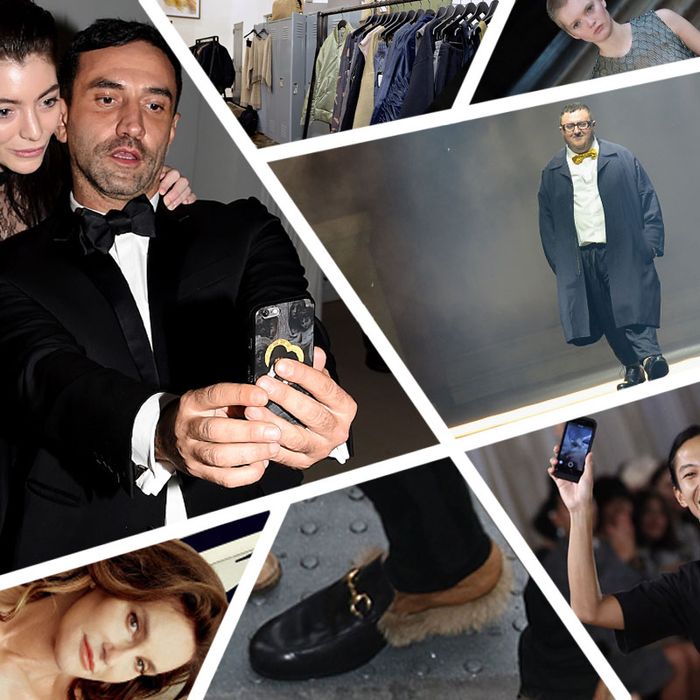 Faster. That was the watchword of fashion in 2015, as the designer revolving door accelerated, industry figures spoke up about the increased pace of the business, and brands catered to our ever-speedier lives with athleisure. Everywhere, designers were trying to get their message through as attention spans shrank to Vine-clip lengths. On the bright side, this meant heightened creativity, especially among newer talents — like Gucci's fresh appointee Alessandro Michele, who's been helping to pioneer a new, eccentric definition of luxury — who muscled their way into our consciousness. We also saw Demna Gvasalia anointed as a dark-horse choice for Balenciaga, Chris Benz attempt a comeback with American sportswear at Bill Blass, and the duo behind Public School turn their streetwear expertise to DKNY.   And while some of the biggest personalities — like Alber Elbaz, Natalie Massenet, and Kate Lanphear — are taking a hiatus of one kind or another, we have a feeling we'll see them come roaring back come 2016.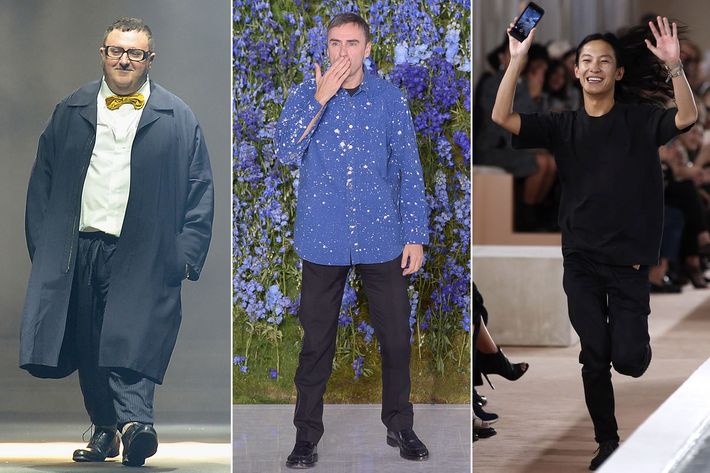 There were more big designer shake-ups than ever before.

Raf Simons broke up with Dior, citing the increased pressure, while Alber Elbaz and Lanvin continue to battle it out. Alexander Wang left Balenciaga, Ralph Lauren took a step back, ceding CEO duties to Stefan Larsson; Donna Karan retired from her namesake label, and Banana Republic broke up with its designer Marissa Webb.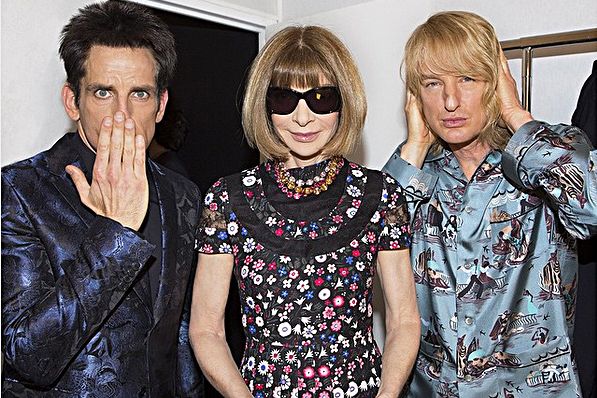 Two people we weren't expecting to see on the Paris runway: Derek Zoolander and Hansel.
The really, really ridiculously good-looking duo walked in Valentino's show, to the delight of everyone in the audience.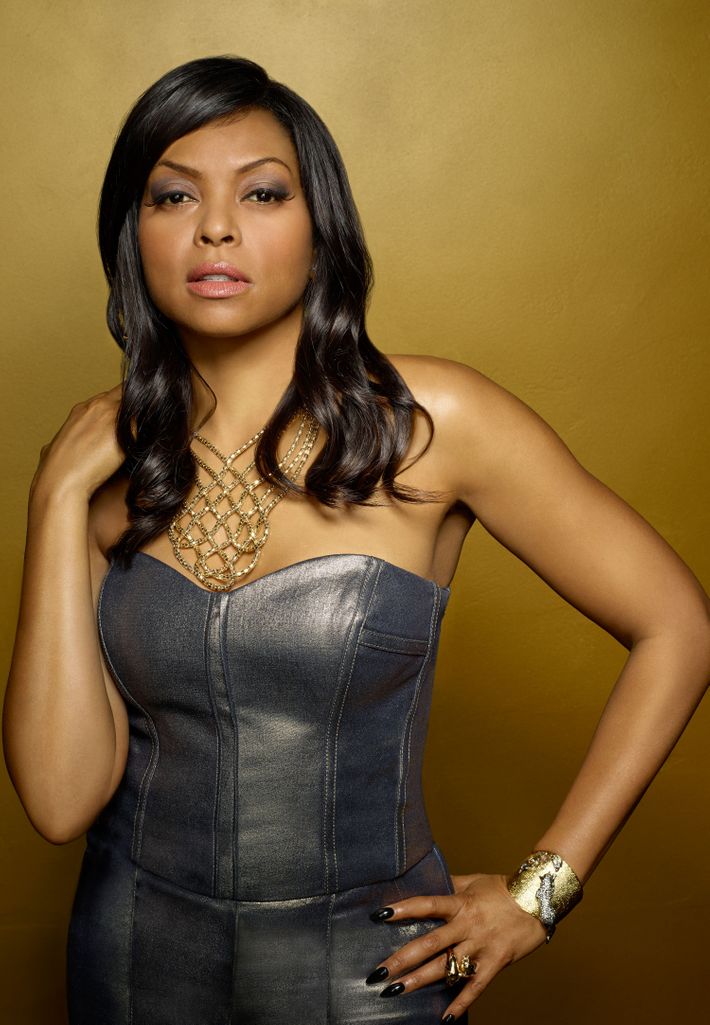 Empire was unquestionably the fashion show of the year.
Cookie's unapologetically fabulous style captured designers' imaginations — especially Hood by Air phenom Shayne Oliver, who designed a capsule collection themed around the show.
Apple won with its Hermès collaboration.
Wearable tech gets a lot of flak for being fashion-backward or Star Trek-y, but the Hermès edition of the Apple Watch seems bound to quiet that criticism. The company also waded into Elsa Klensch territory with an all-fashion-all-the-time channel called Made 2 Measure.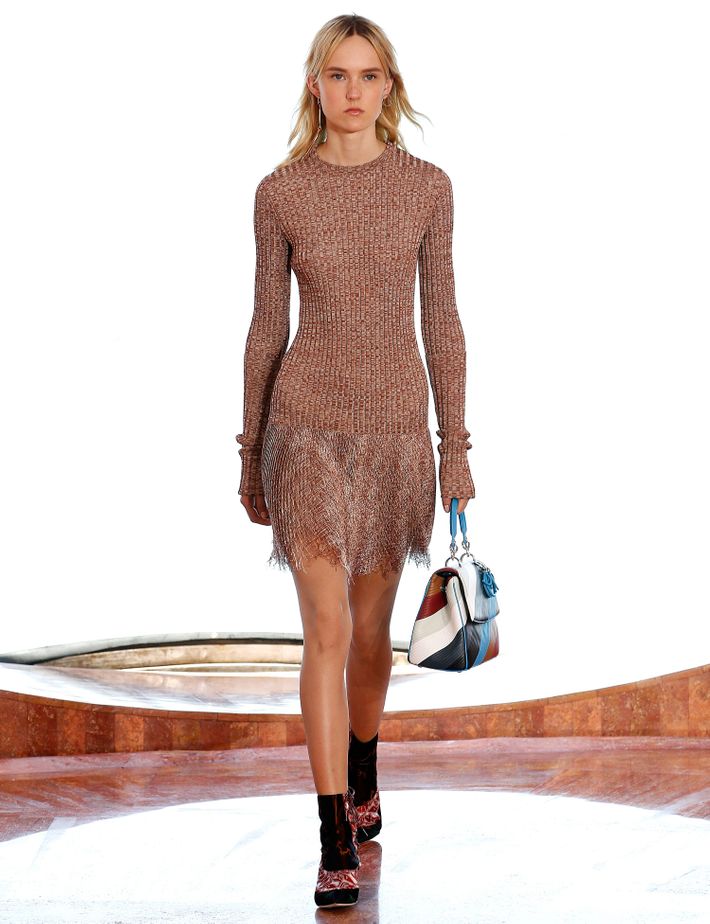 Fashion took itself all over the world.
Destination shows are the new way brands throw their weight around (hopefully they're buying carbon offsets). We saw Chanel in Seoul, Louis Vuitton in Palm Springs, Dior in Cannes, Public School in Dubai, and Givenchy's moving September 11 memorial show in New York. Next year will bring even more, with Gucci in London and Chanel in Havana already announced.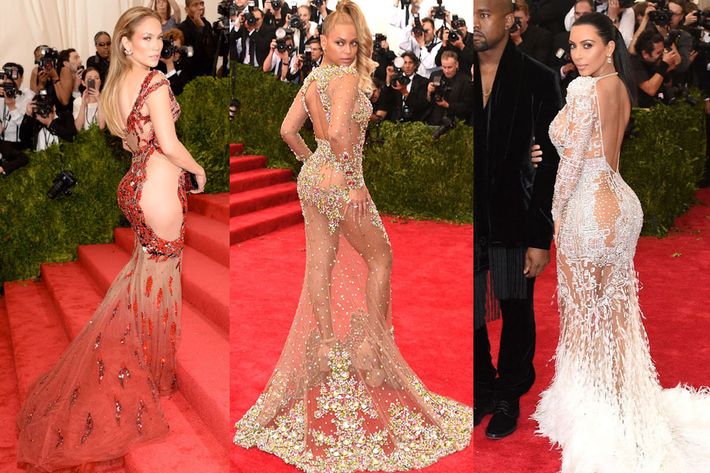 Naked dressing and the "couture body" ruled the red carpet.
Most notably at the Met Ball — as seen on Kim, Beyoncé, and J.Lo — though the most notorious naked dresser, Rihanna, went counterintuitively covered up in a fur cape by Chinese couturier Guo Pei.
Sorry, Trump. Clinton is the only candidate who counts to the fashion industry.
Tory Burch threw Clinton a high-profile fund-raiser this summer that was co-hosted by Anna Wintour and Donna Karan, and Huma Abedin carried a $2,000 HRC-themed evening clutch.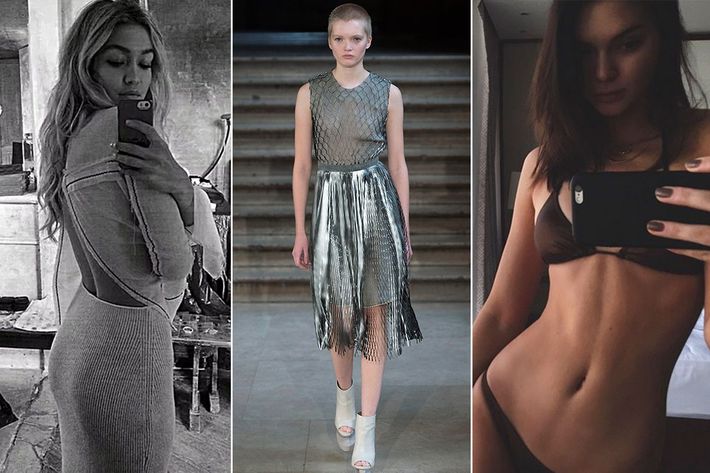 Models are either Instagram celebs or alternative chicks.
The bifurcation of models between the Instagirls (Kendall, Gigi, Bella) and the Alt Girls (Ruth Bell, Isabella Emmack) widened. The former are sunny and fond of selfies, the latter sport buzz cuts and sullen expressions.
 … meanwhile, supermodel nostalgia officially became an industry.
 Gisele and Cindy Crawford promoted coffee-table books and Crawford announced an NBC drama about '80s runway shenanigans, while Beverly Johnson came out with a memoir and Harper's Bazaar released a supermodel enyclopedia. Naomi Campbell's heavily anticipated coffee-table book shows no signs of materializing, but she had a lot of fun promoting it by freeing the nipple on Instagram.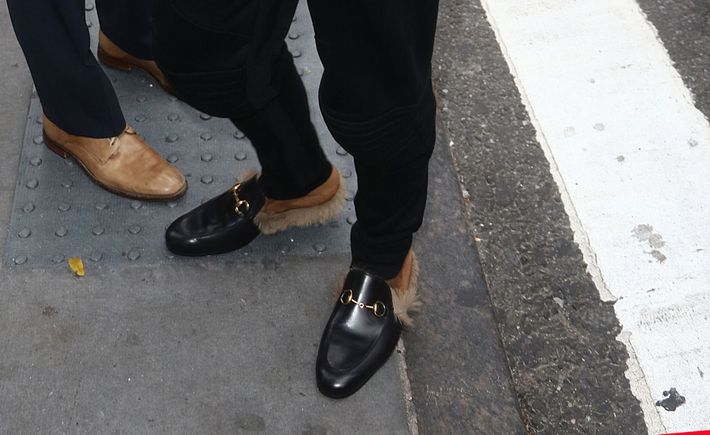 Was this the year minimalism died?
Gucci and Marc Jacobs helped bring back the pile-it-on aesthetic at their spring 2016 shows. The Gucci kangaroo-fur loafer was the statement shoe of the season, seen on every street-style star and editor who could muscle their way onto the waiting list.

Athleisure reached almost comical heights.
The peak might have been when the brand Carbon38 creating an athleisure blazer and cocktail dress. Still, the bubble for three-figure sports bras and leggings shows no sign of bursting. Case in point: Beyoncé's forthcoming sport-inspired line, a partnership with Topshop, coming next April.

We talked endlessly about Kanye West.
He might not have charmed the fashion critics, but he had people forswearing tuition payments to buy his sneakers and post-apocalyptic chic collections.

Keeping track of magazine shuffles has become a full-time job in itself.
After 25 years at Allure, Linda Wells was replaced by Nylon's Michelle Lee, while Maxim ended its great Kate Lanphear experiment, replacing her with Glenn O'Brien (who was, himself, tossed out on his ear by GQ.) Thousands of hard-core fashion nerds lamented the closure of style.com, which was folded into Vogue Runway. (It will relaunch as a commerce site next year, helmed by Yasmin Sewell.) And Details went gently into that good, metrosexual night (along with the word metrosexual.)

If you didn't 'gram it, did it even happen?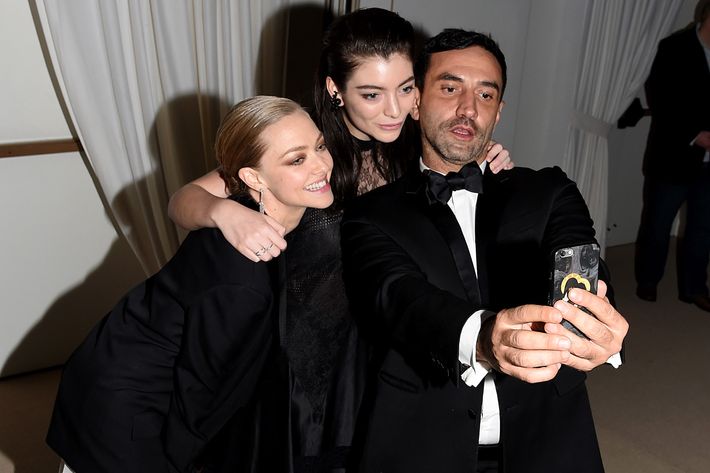 Olivier Rousteing and Riccardo Tisci documented every move their Instasquads made, while late adopters like Marc Jacobs and Alber Elbaz started to get the hang of Instagram. Eva Chen became Instagram's head of fashion partnerships, and converted many a fashion insider, though she's still trying to get Anna Wintour on board— she did, however, get her to hold up a branded hoodie.)

Caitlyn Jenner made the fashion statement of the year.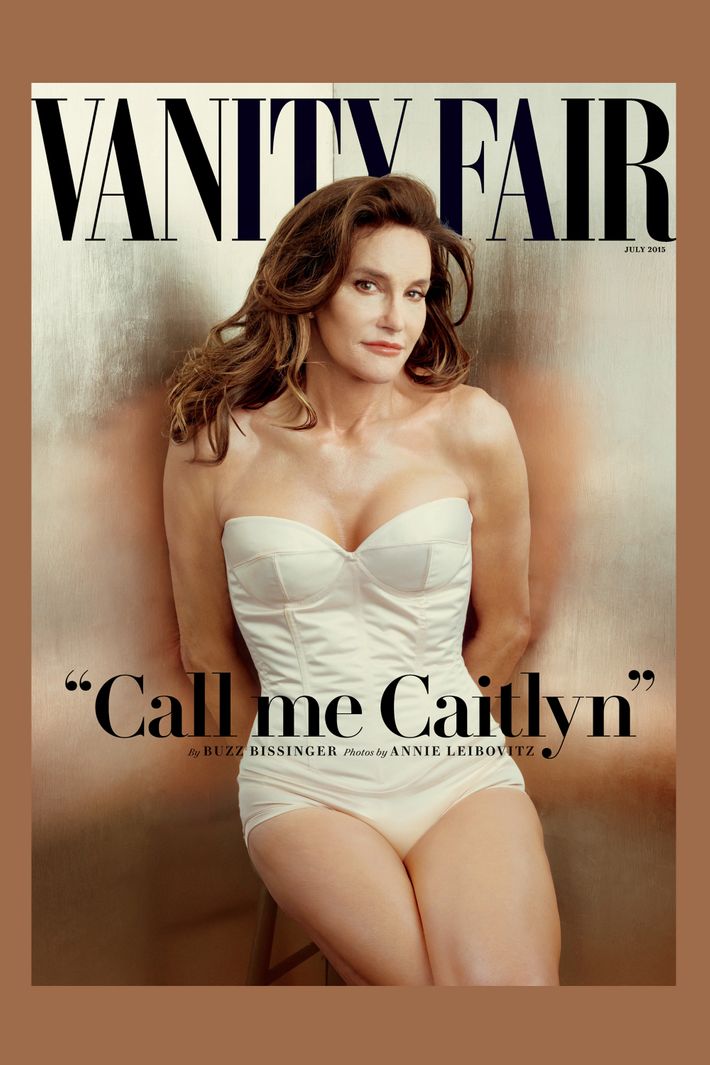 She posed on the cover of Vanity Fair, and hired top stylist Jen Rade. Though the red carpet can feel seen-it-all, her femme style was truly new, and totally revolutionary.

Natalie Massenet left Net-a-Porter, the e-commerce juggernaut she built.
Though she's already registered a new business, coyly called Imaginary Ventures. Don't count her out just yet.