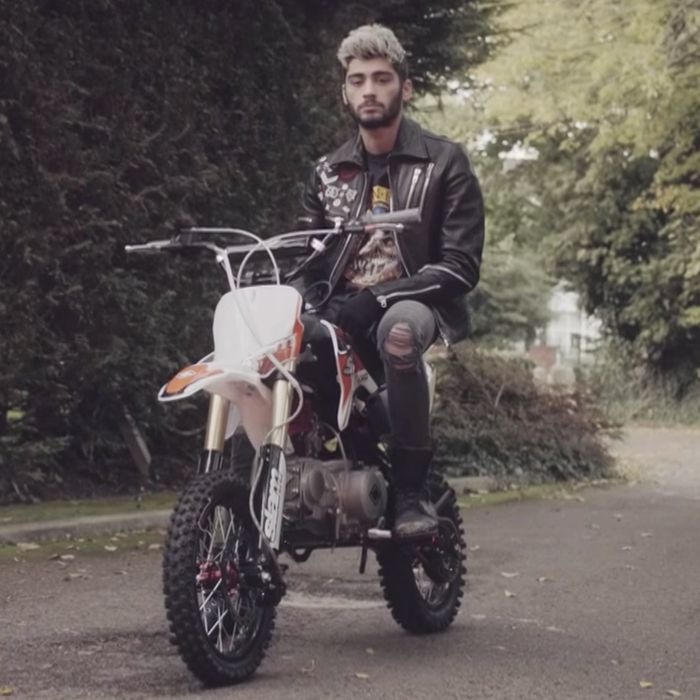 Zayn Malik is the erstwhile One Directioner who many would correctly describe as the "cute one." You may recall in March, Malik told The Sun that doing the One Direction thing wasn't "real to him" and then a few months later covered Rae Sremmurd's "No Type." Okay! Now, not long after his departure from the group, Malik will follow Rihanna and Drake as The Fader's December cover star. And the promo video is so good it feels illegal.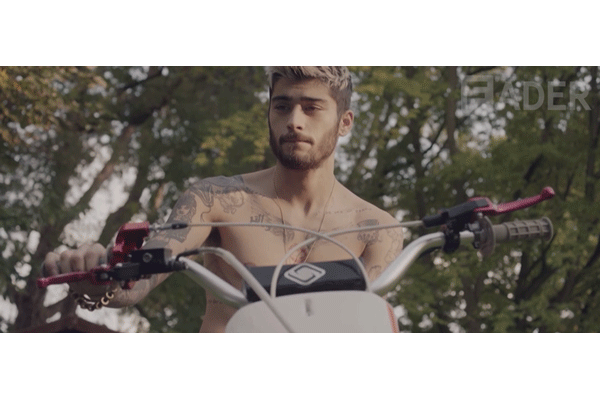 "Life experiences have just been the influences for the album and just stuff that I've been through, especially in the last five years being in the band and everything," he says while riding a dirt bike in slow-motion through the English countryside. "It's quite a personal album."
"We wanted to make it quite genuine and real. I just listened to a lot of Bollywood being a kid and stuff." The interview goes up at 6 p.m. (Tuesday) at The Fader but until then, imagine Zayn's self-described "Bollywood-inspired" album while watching this video of him brooding in front of a campfire. Bless this day.