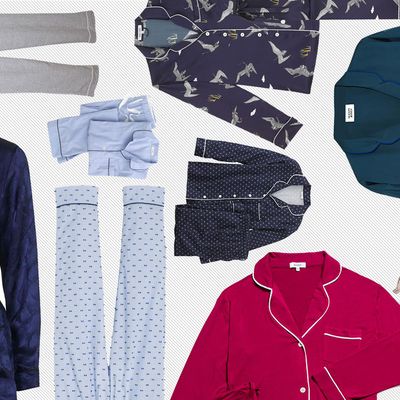 Pajamas are the unofficial uniform of the holiday season for a reason. Not only are they cozy, but they take the guesswork out of dressing for a day that may or may not require leaving your current lodgings.
Sure, pajamas function as a snuggly ensemble when you're relaxing at home with family. But if you find yourself needing to leave your climate-controlled domain, simply throw on a pair of pants or a warm belted coat and the nearest pair of loafers, and you're good to go. Consider the comfort of heading to the grocery store in your cozy finery to buy snacks and then settling back into the body-size crevasse you've carved into the couch. If higher social functions call, don't take off your silky pajama top — just add a blazer, trousers, and a pair of heels. You are a comfortable genius.
Enthralled by this silk-robe look worn by Father John Misty? Topshop has a kimono-like set that's best paired with a glass (or two) of wine. Prefer something in a Pantone pink? Look no further than Araks's silk charmeuse set. Click ahead to see all of our selections for an effortless 24-hour holiday look.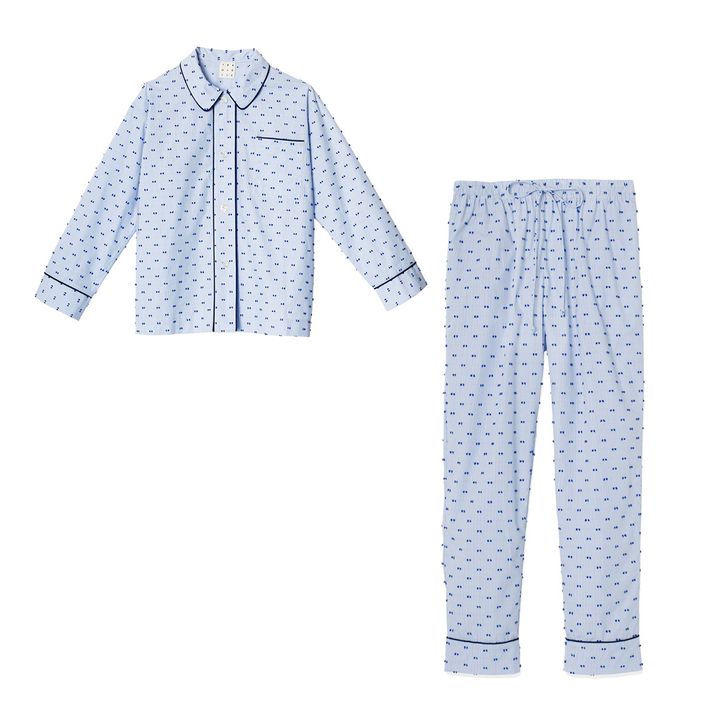 Since this pajama set resembles a twee version of normal office attire, it will mix easily with street pieces like a blazer or bomber jacket.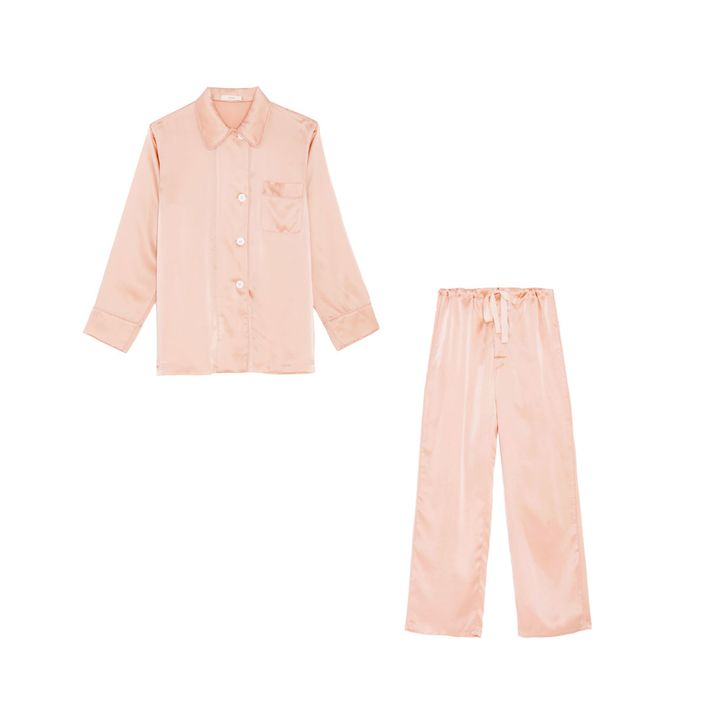 A salmon-colored silk pajama set like this one feels like pure bliss. Wear it with a red lip and a pair of polished loafers for a Sofia Coppola–inspired look.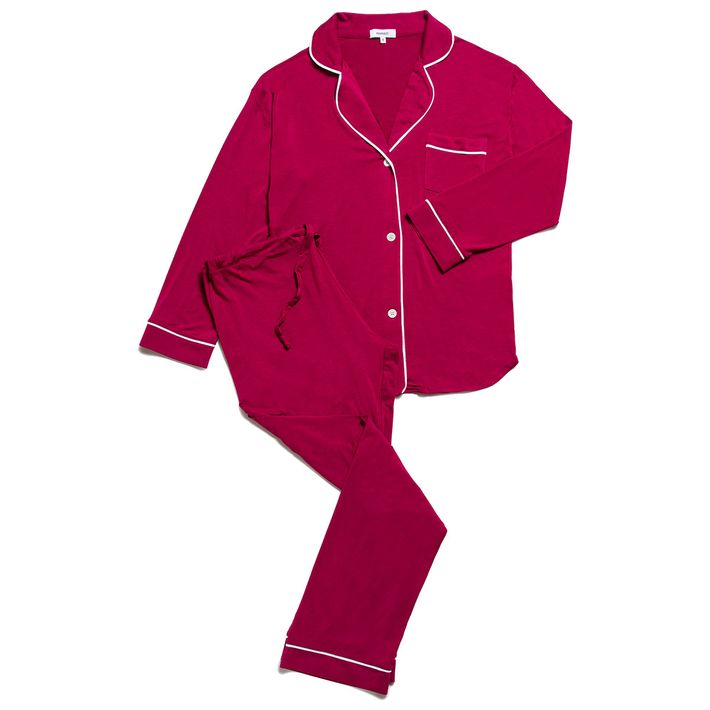 A Cabernet-colored set — to match your taste in adult beverages — will look natural paired with dark separates after waking hours.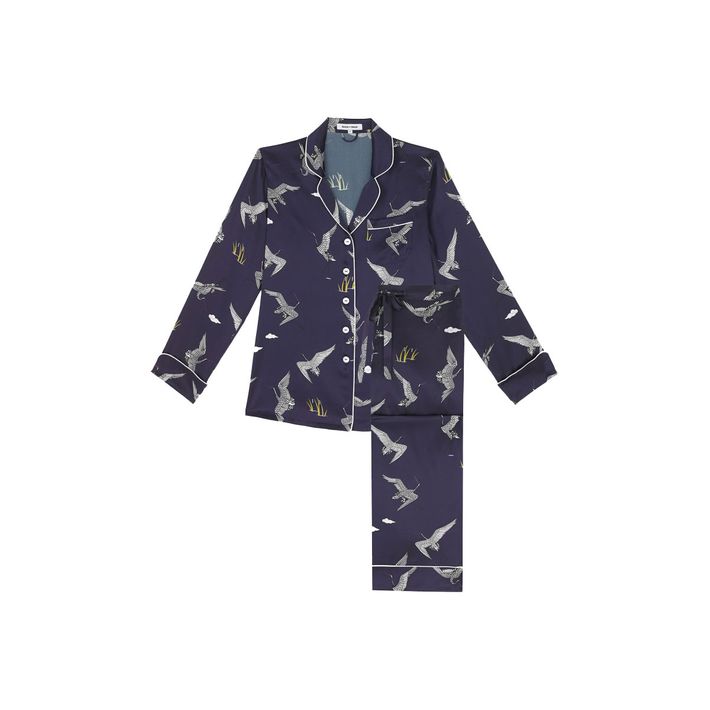 Here's a printed silk pajama set for days when you want to lounge like a goddamn emperor. Wear the top with a pair of cigarette pants or a pencil skirt for an unorthodox New Year's Eve look.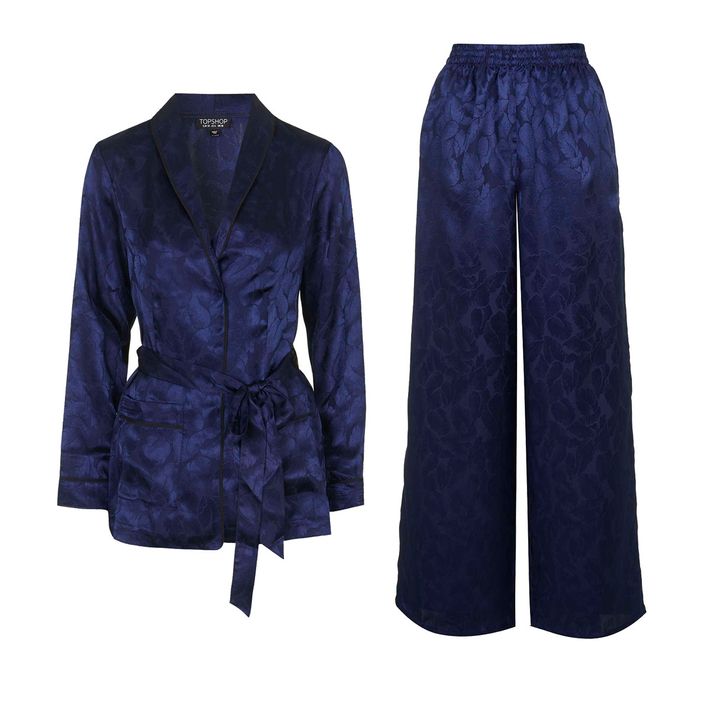 If you deconstruct this Topshop set, the pieces make for a louche addition to any basic outfit. Pair the robe top with a blouse and black work pants, or wear the high-waisted pants with a pair of wedges and a crisp white shirt.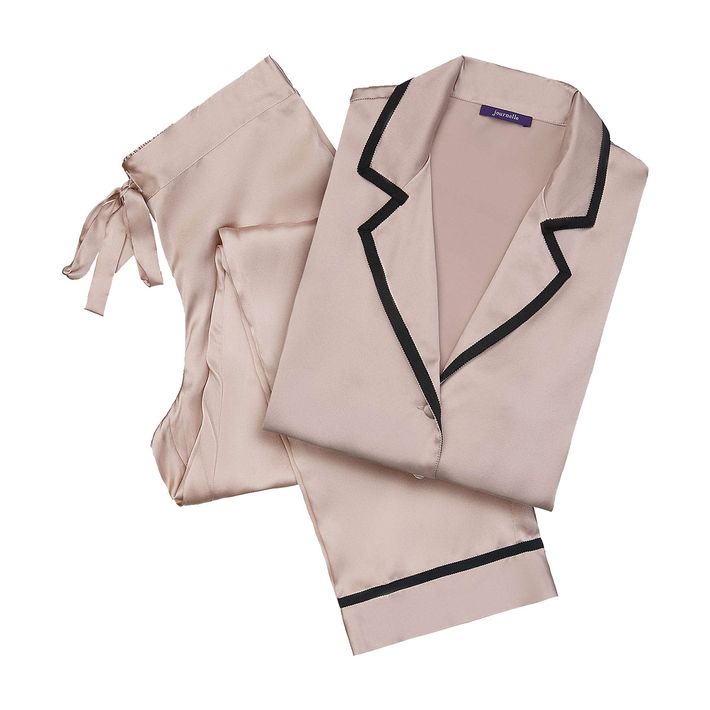 These tuxedo-style pajamas are luxe enough to mix and match with black suits.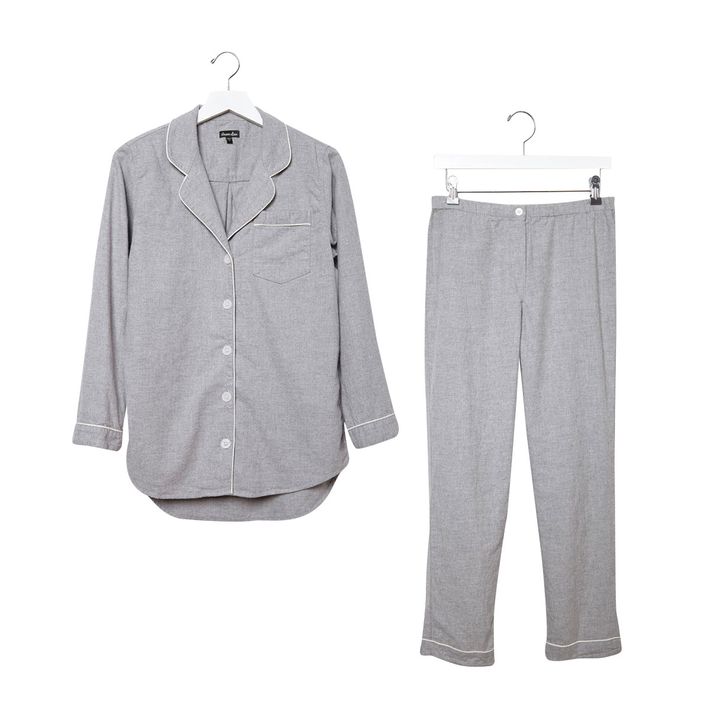 "Boyfriend"-style pajamas are made for single ladies who only need a high thread count and cable, thanks very much. The pajama top is casual enough to wear with a pair of jeans for forays into the outside world.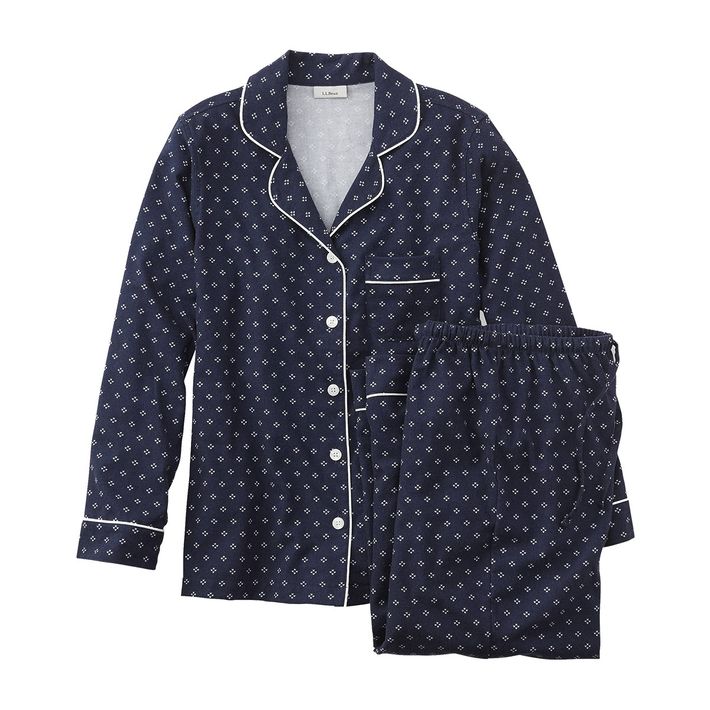 This L.L. Bean flannel set is a cozy working-from-home look, but it doubles as a menswear-inspired daytime look when you switch up the pants.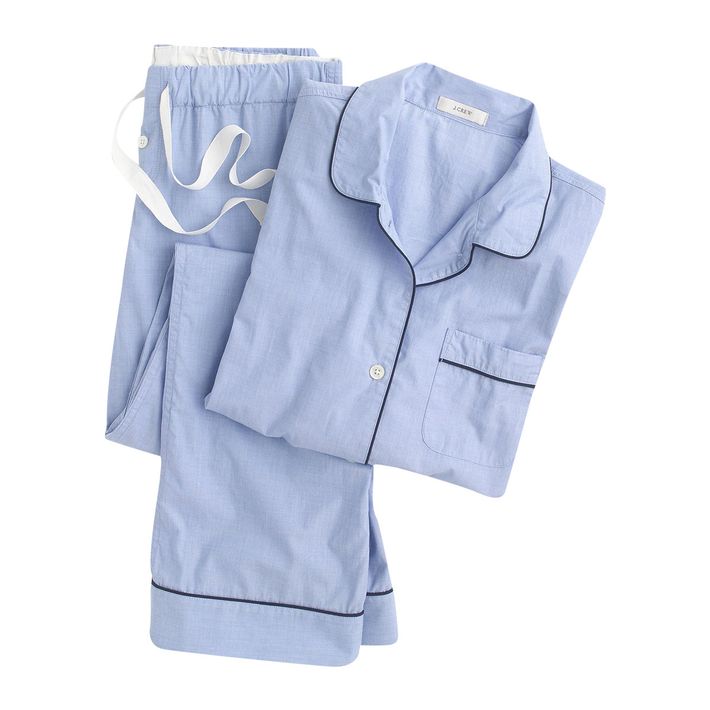 The ideal pajama set for reading the newspaper at the kitchen table also makes for a great brunch option when worn with dark-wash jeans and boots.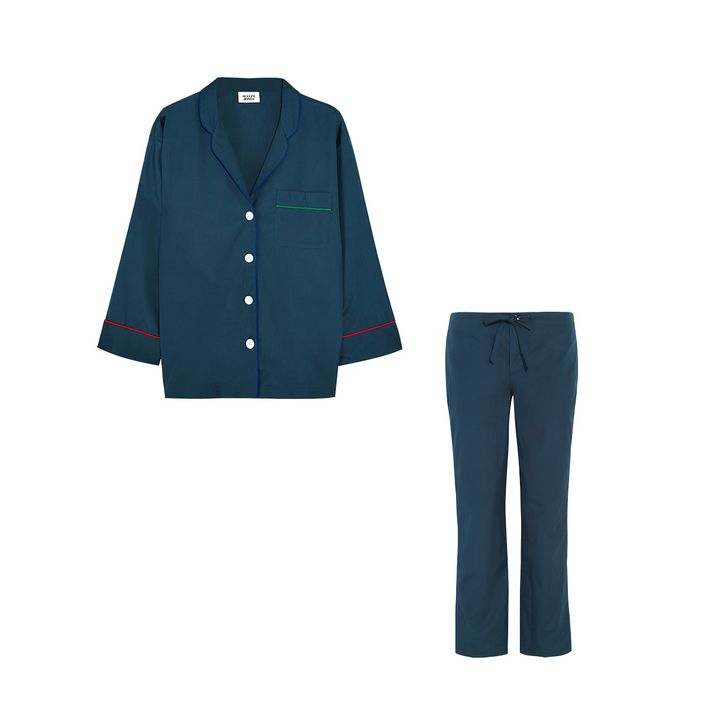 Treat yourself the way Julian Schnabel would today (read: every day). Throw a blazer over your pajamas for a dressy-casual sidewalk look.