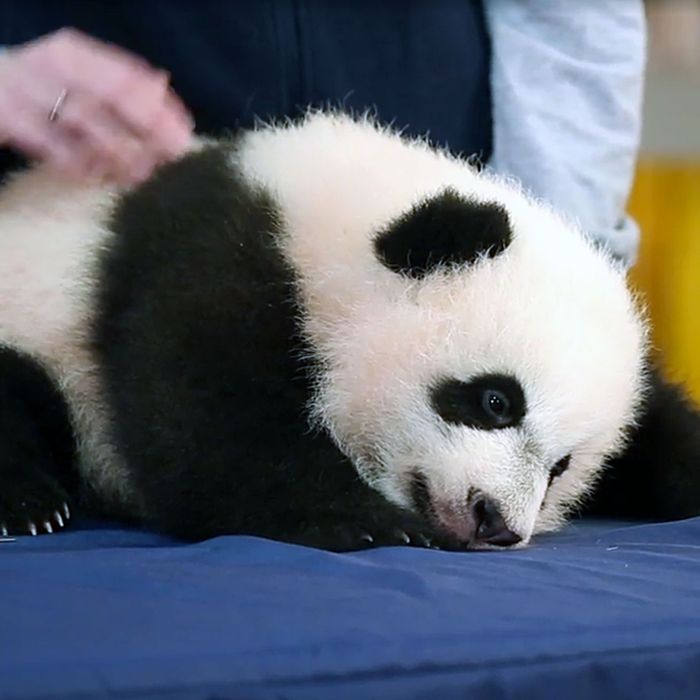 Aww
Photo: Washington Post
A week from today we will be snuggled up in our homes with our cozy socks on and a bottomless wine glass enjoying Christmas and the three-day weekend it grants us. Until then, here are eight actually good things that happened this week.
1. Sports Illustrated named Serena Williams sportsperson of the year. She's the first woman to win the award since 1983, and the third woman to ever win it.
2. These opossums scarfed down bananas like you scarfed down pizza after your company holiday party. Sorry to remind you about that.
3. The first women ever were elected to Saudi Arabia's local councils. Seventeen women were voted into office in municipal elections on Sunday.
4. I got my very own manservant. And I made him blog for you.
5. A little girl ran a hot chocolate stand to raise money for Syrian refugees. And she did it on her birthday! Seven-year-old Abigail McDonald raised $2,000 to donate.
6. Six puppies who were rescued after being buried alive have found forever homes. The puppies in China are currently receiving medical treatment to make sure they're strong and healthy before they go to live with their new owners.
7. A hot guy was interviewed on Chicago news shirtless. Hi, Ethan.
8. Bei Bei the baby panda fell asleep during his world debut. Same, Bei Bei. Same.