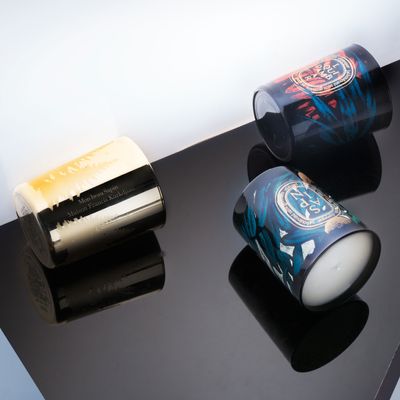 Sometimes your holiday is less than idyllic despite your best attempts. Your Christmas flight is delayed, so you spend several hours at Sbarro instead of at home. (Hey, you might not be near your family, but at least you're near some baked ziti.) Or you want a Christmas tree, but not even the hot lumberjacks can inspire you to actually lug one home. Or you want a holiday out of a Bing Crosby movie, but your parents say you're "too old" and don't want to put up a Christmas tree at all.
No matter how bad it gets, at least your holiday can smell like the one in your fantasies. The Cut smelled dozens of candles for you, until our nostrils burned, in order to pick out our ten most Christmasy favorites. Whether your dream holiday takes place in Paris, involves a vape, or conjures up Taylor Swift, click through the slideshow to find out how to get it in candle form.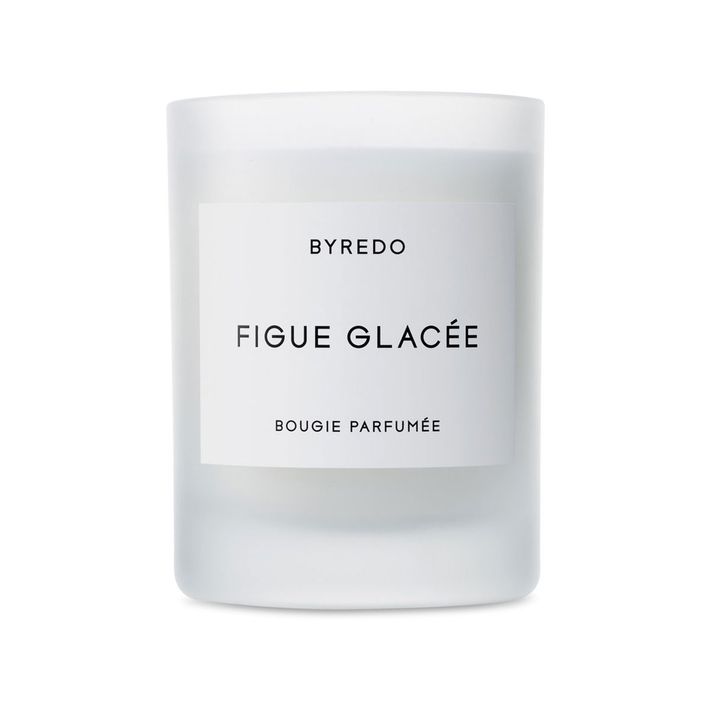 Best OCD Holiday Scent
You love the holidays, but in your own way. You think glitter is gaudy and festive elves are horrendous. (Are you the queen of England?) For people like you, Byredo offers a chic take on the holidays that isn't green, red, or gold. Your Christmas can be worthy of an Architectural Digest spread with this icy candle that smells like a figgy pudding made by a Per Se pastry chef. Unlike most fig scents, which have one-note smells, this has an undercurrent of violet and whipped vanilla, creating a rich scent that smells fresh and robust, not overly saccharine — kind of like your vision of the holidays.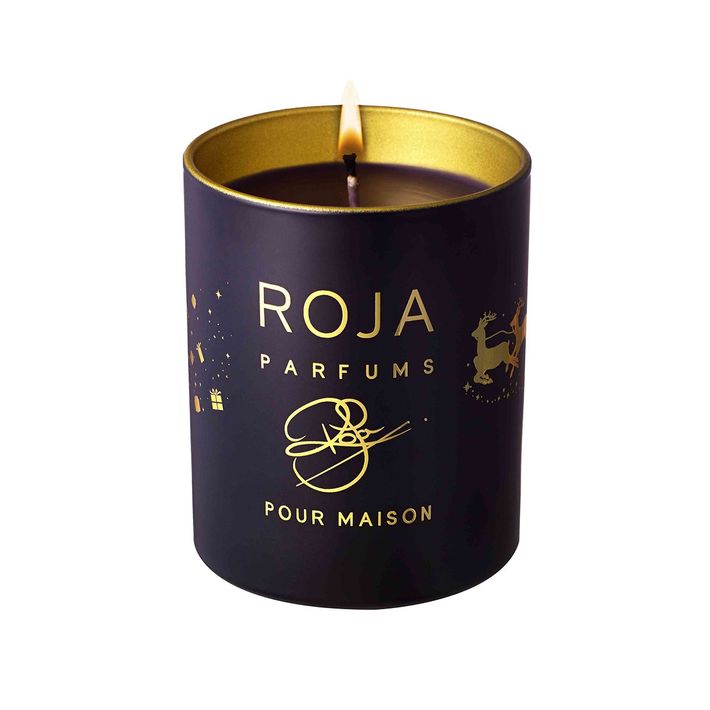 Best 'I'm Going To Pretend I'm British' Scent
This candle from British perfume Roja Dove somehow conjures a stoked fire, gingerbread, fresh pine, and frankincense all in one. In the hands of a less-skilled perfumer, this candle would be a hot mess, the scent equivalent of an apocalyptic Christmas movie. But Dove somehow pulls it off so that the candle's top note, middle, and base all recall a different layer of a Christmas fantasy while still blending well together. This is the type of candle you burn while reciting quotes from Love Actually in a clipped British accent and warming your feet on a corgi.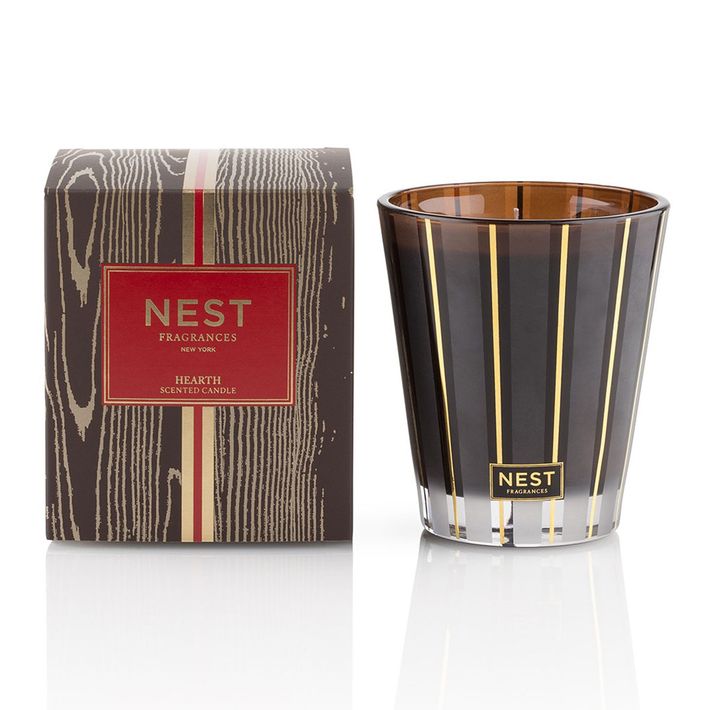 Best Fake-Log-Cabin Scent
What does a hearth smell like? It smells like the remains of a fire that was put out an hour before. It smells like a cold forest, and like incense, and like a cabin made entirely of logs. Hearth is kind of an aspirational holiday scent. Though it might not strike any of your own holiday experiences, it points to romanticized glimmers of the holidays, where caroling, warm fires, and lofty mountain homes are the norm. Maybe this is what Gisele's log house with Tom Brady smells like.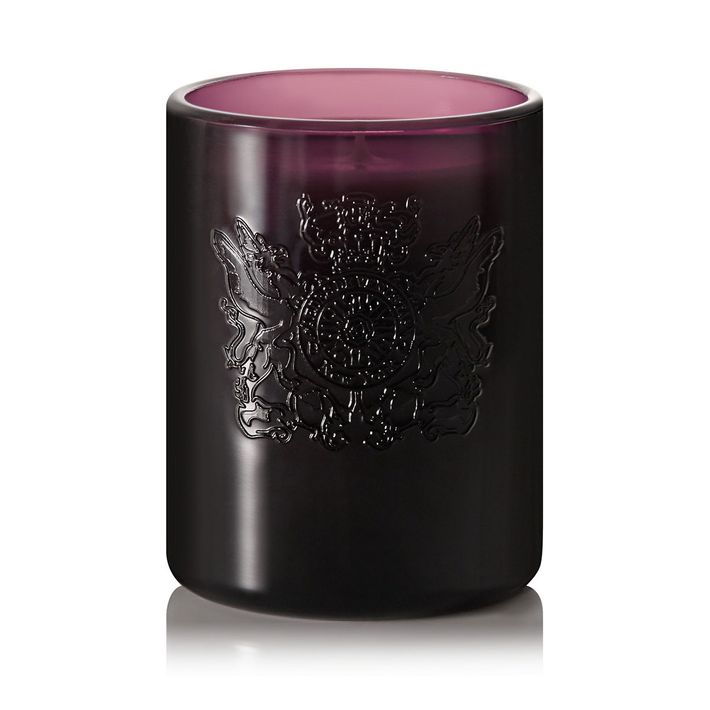 Best 'I Can't Feel My Face' Scent
While Hearth smells like a fire that's just died, Phoenicis smells like one that's roaring with smoky embers. If you light it without saying a word, your roommate might think the apartment is on fire (cool trick!), or at the very least, inquire about the phantom fireplace. Do you have central-heating problems and the super still hasn't come by to check it out? Light Phoenicis and close your eyes. You can practically feel the warmth.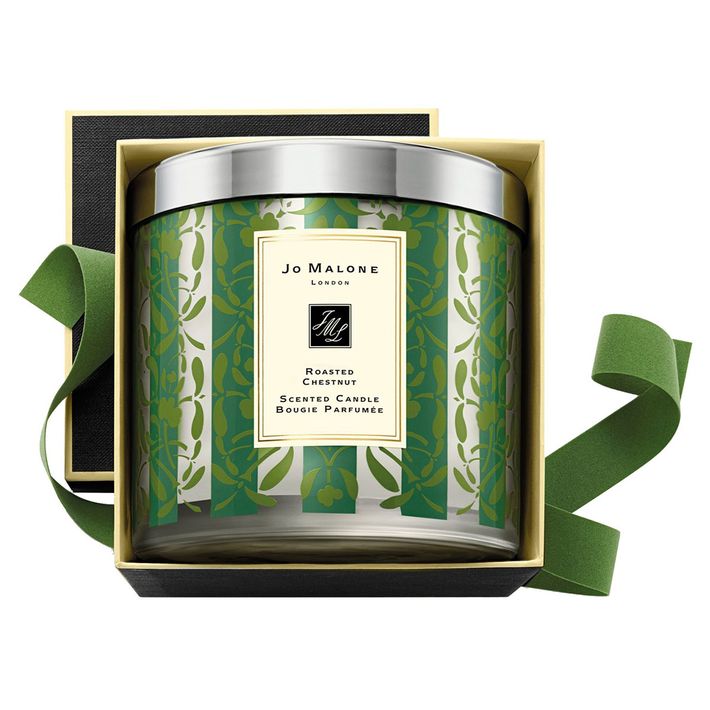 Best 'I'm A Wonderful (Fake) Hostess ' Scent
Chestnuts roasting on an open fire is a tempting activity in theory, but difficult to execute when your apartment barely has a stove, let alone a fireplace. And there are so many questions: How many chestnuts do you need to get? Do you peel them beforehand? Will you burn your hands if you peel them after roasting? That's where this candle comes in. Light it up an hour before holiday-party guests arrive, and they'll never know the roasted chestnuts you're serving in pretty little bowls were actually premade by Whole Foods.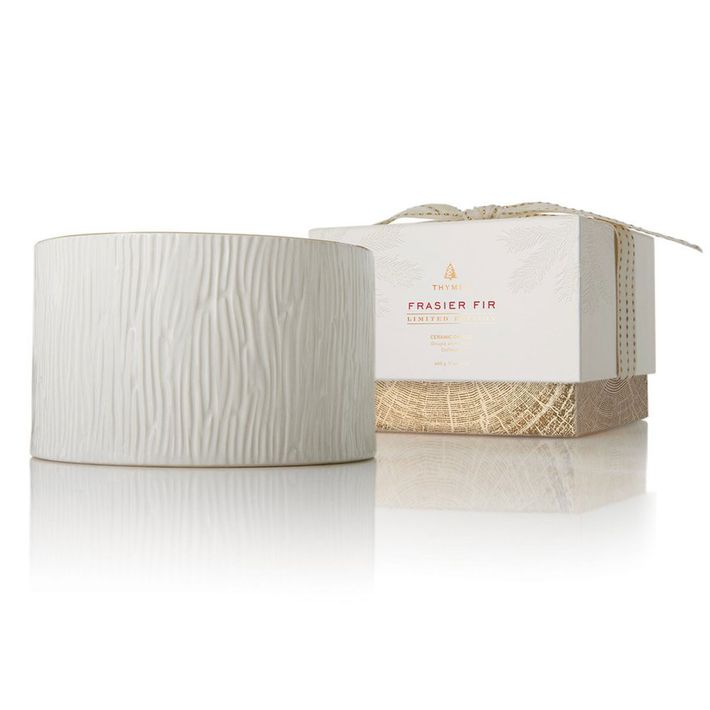 Best Lazy Christmas Scent
In your household, are you subject to the cruel and unusual punishment of an artificial Christmas tree? Or does lugging a real tree home seem like way too much work? Here's a candle that'll ease at least a part of your holiday woes. Frasier Fir smells exactly how the name suggests — likely a freshly cut tree that you and your dad squeezed through the front door. It doesn't smell synthetic or forced, like other Christmas-tree scents. There are also notes of cedar and sandalwood, which add to the complexity and accuracy of the fragrance.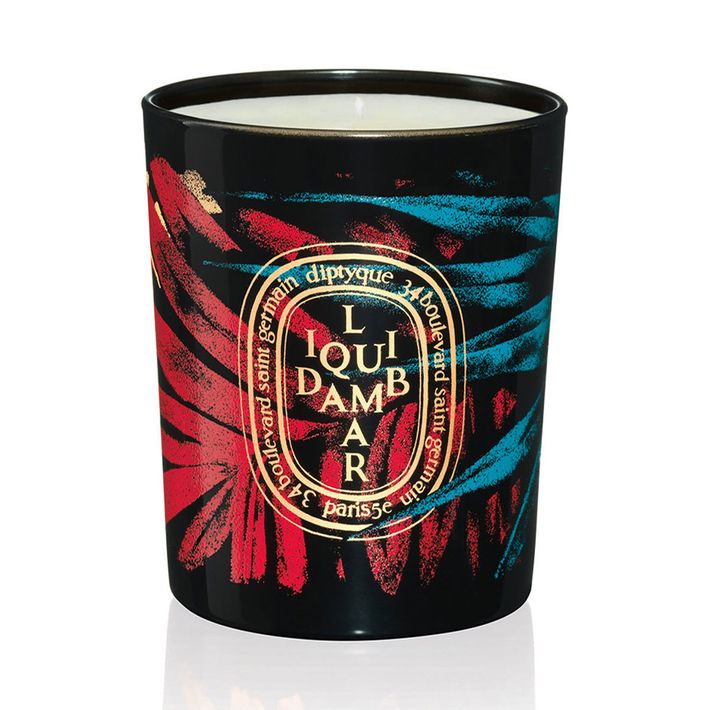 Best 'Have A Very Vapey Holiday' Scent
If your only idea of baking involves a text and a small plastic bag, then consider Diptyque's special holiday scent. There are notes of nutmeg, cinnamon, and sugar in the candle, though it's not cloying or painfully sweet. It's the amber, of course, that keeps the scent grounded and makes it smell like a freshly baked holiday treat. And the candle pot is so pretty on its own that you'll want to keep it longer after you've depleted all of its wax.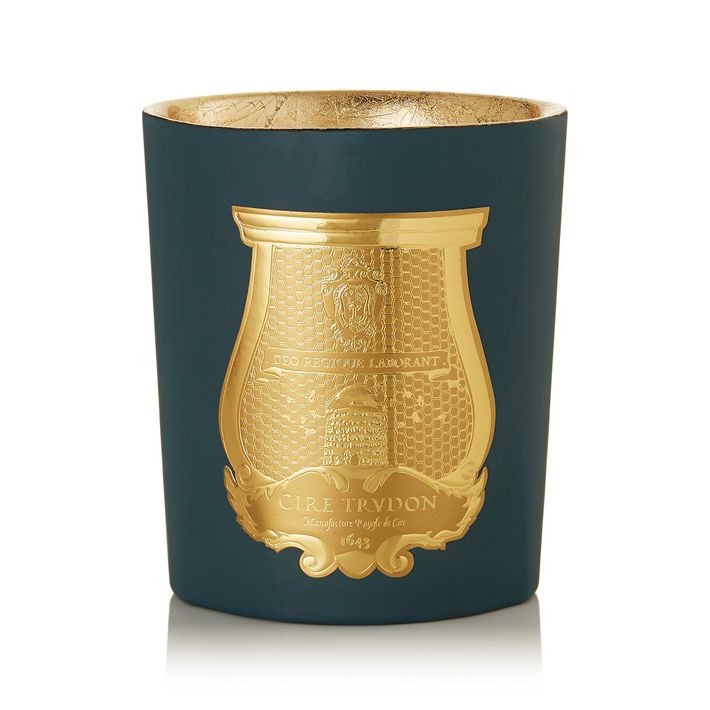 Best 'Papa (or Mama) Got A Brand New Bag' Scent
This 100 percent plant-based wax candle smells like a Christmas tree with an Hermès leather present waiting under it. Picture your first big whiff when you happily inhale the mix of leather and tree and think about what a good person you've been this year. Talking your sister through her breakup on the daily for the past two months has really paid off, and this candle scent is your reward.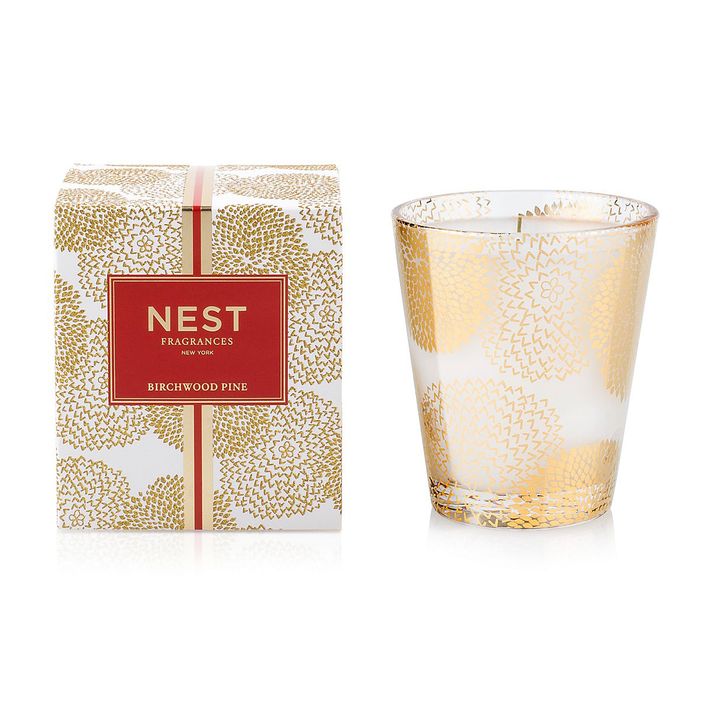 Best 'Christmas at Taylor Swift's House' 
As any good Swiftie knows, Their Lady Taylor Swift grew up on a Christmas-tree farm. Her Christmas-tree days are behind her now that she's living in a Tribeca duplex, but this NEST candle smells like what she should burn to remind her of that young, impressionable time before she met John Mayer. It smells like decorating an obnoxiously large Christmas tree with your "squad", taking a cooking lesson from Ina Garten, and then wassailing together in Christmas onesies by a temperature-calibrated remote-controlled fireplace. In other hands, it smells just a little bit too perfect — but sometimes you want your rosy Christmas fantasy, damn it.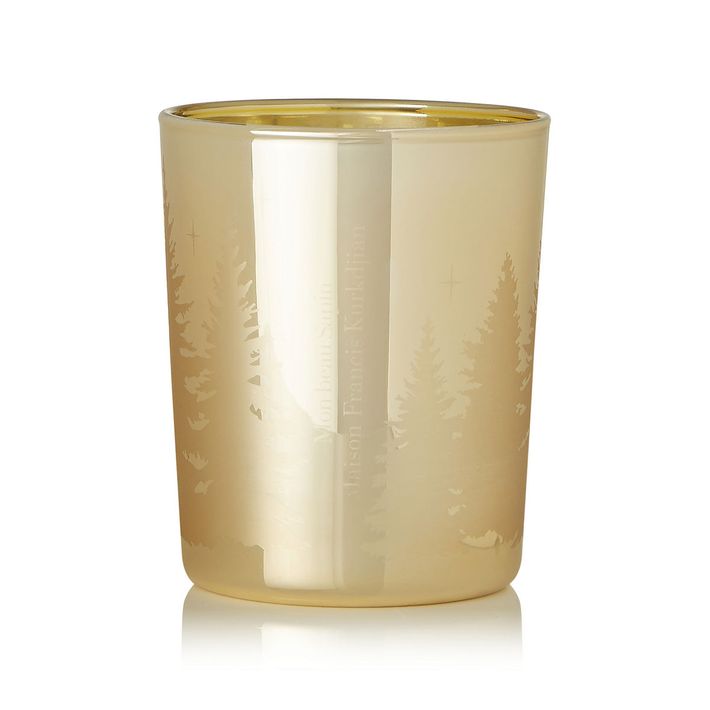 Best Parisian Holiday
Does your dream holiday involve a Buche Noel and a strict French grandmother who loves preserving "tradition"? If so, this scent from perfumer Francis Kurkdjian is for you. Unlike most American Christmas trees, which are Douglas firs or pines, this candle draws upon the scent of a balsam fir tree, mixing it with a touch of patchouli to create a slightly smoky and mysterious yet familiar Christmas-tree scent.