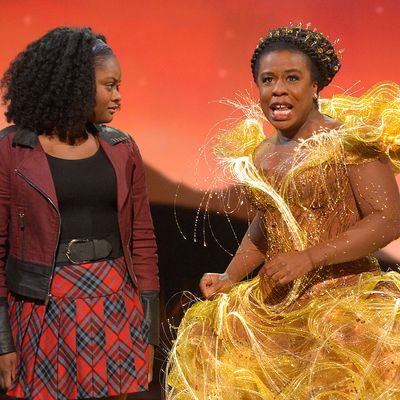 Uzo Aduba as Glinda the Good Witch.
Photo: NBC
Diana Ross, Michael Jackson, and Lena Horne left big, sparkly shoes to fill, but the cast of NBC's The Wiz did not disappoint Thursday night. It was a show, but it was also a celebration. The songs were fun, moving, and, at times, a combination of both. Twitter was ablaze with GIFs, memes, and priceless commentary that added to the general merriment of the night, and if you were perusing the hashtags #TheWiz and #TheWizLive, I promise, you could not keep yourself from laughing.
Aside from the banter online, the costumes were magnificent and the hair and makeup were gems. Queen Latifah grabbed onto a green contour kit and wouldn't let go, while Ne-Yo stepped fresh onto the scene with a studded-jacket number. It was hard to look away from Common and his emerald head-to-toe look, and Dorothy's twist-outs seamlessly withstood the test of time, adversary, and magical transportation. For that and more of the best looks from The Wiz, click on the slideshow below.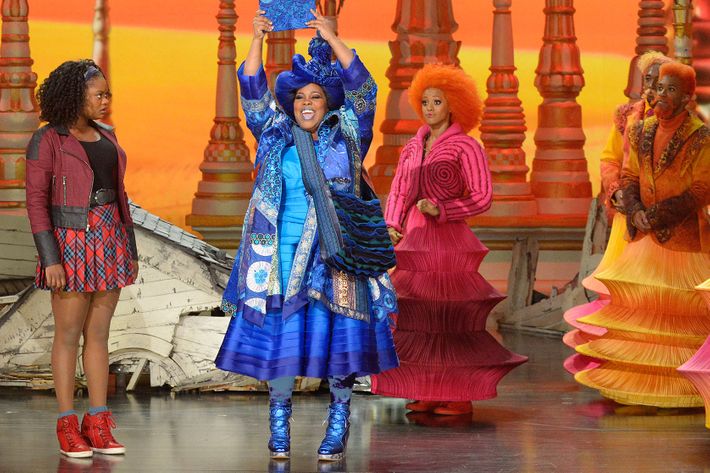 Flattop and Natural-Hair Munchkin
Achieving a level flattop is difficult enough, but maintaining one while living under the Draconian rule of the Wicked Witch of the East? Harrowing.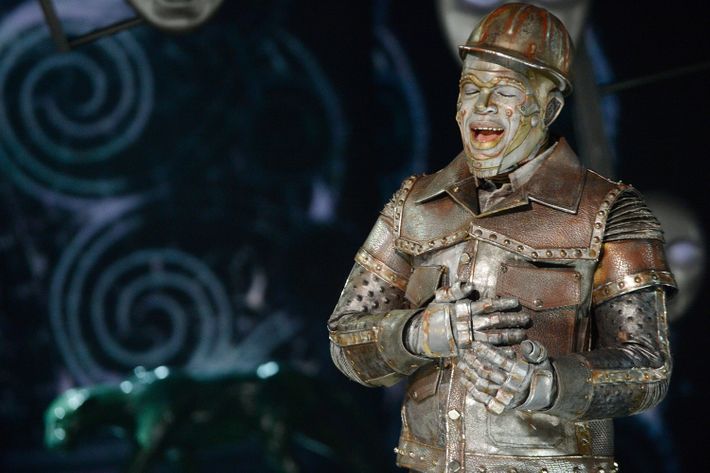 Couture Tin Man
Is Ne-Yo's silver studded number from the Balmain of Oz?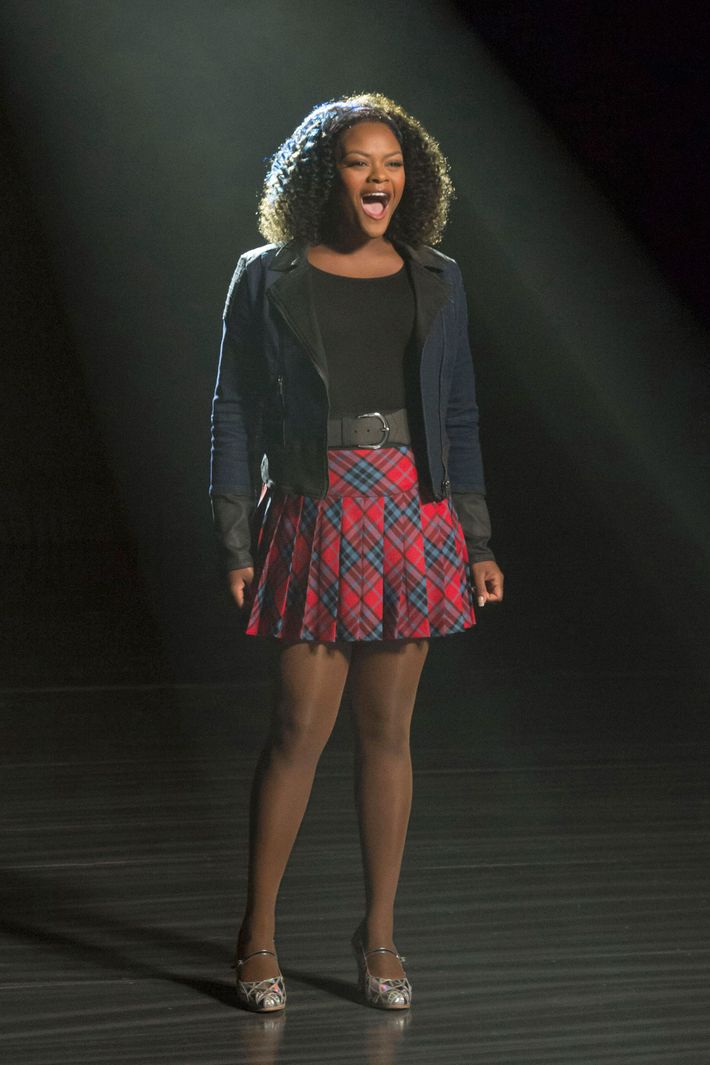 Dorothy's Twistout
Let's give credit where credit is due. Twist-outs take time, and Dorothy's twist skills appear to be on an entirely different level because from Munchkinland to Emerald City, nary a curl on her head was ever out of place.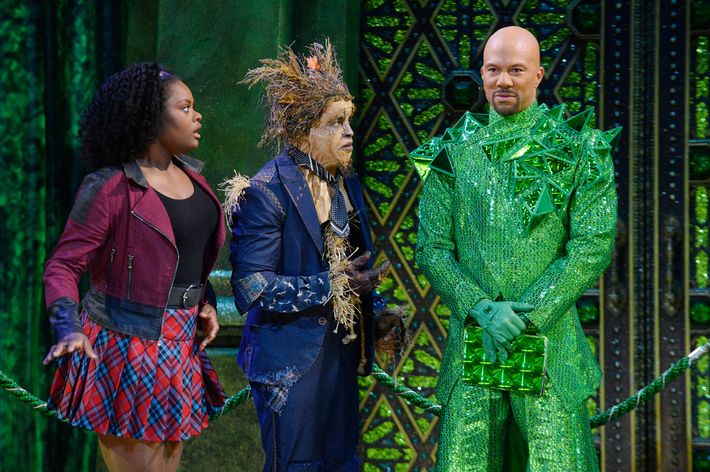 Common, the Bouncer
Look at Common, and then look at his brilliant green getup. Have you ever wanted to stay outside of a club more?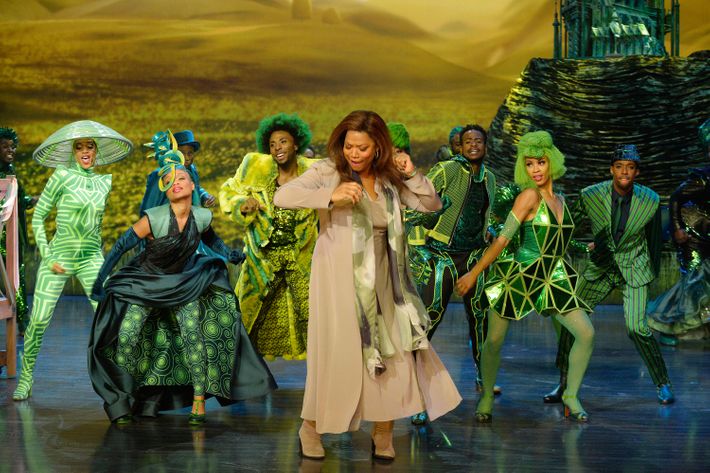 The People of Club Emerald City
Just try getting through this sequence without even whispering "Yaaaaas, queen, yaaaas."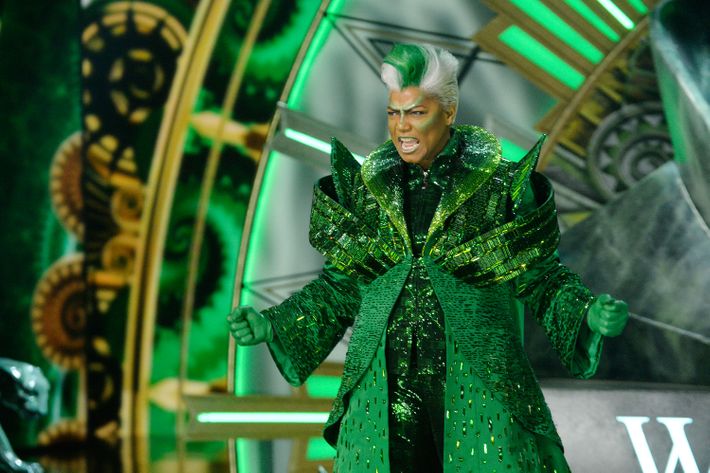 The Wiz's Beat Face
The Wiz looked at a few contour tutorials on YouTube and took every stitch of advice to heart.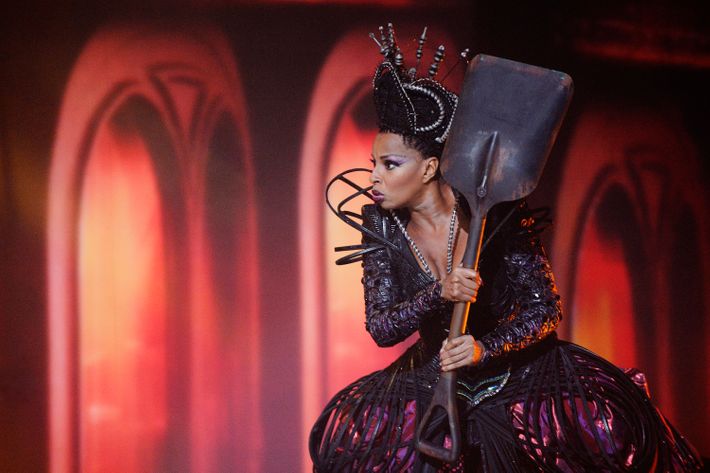 The Wicked Witch of the West's Lashes
In the West, water is vilified, but Latisse, apparently, is not.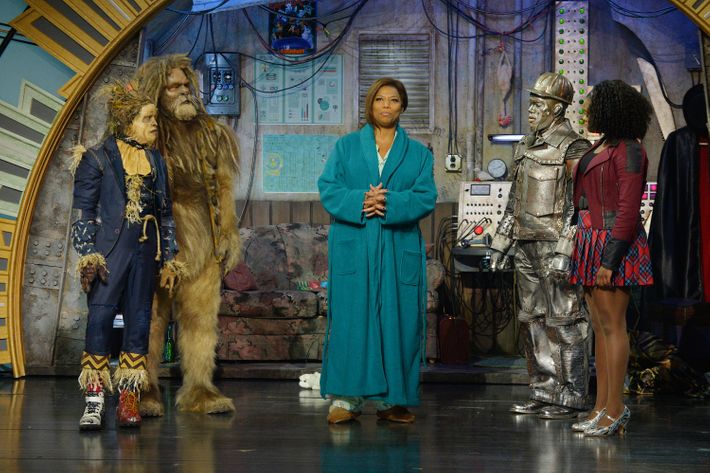 The Wiz, Unmasked
The Wiz may lounge around in a terrycloth robe, but skip an opportunity to wear nude lipstick and full lashes? Ha!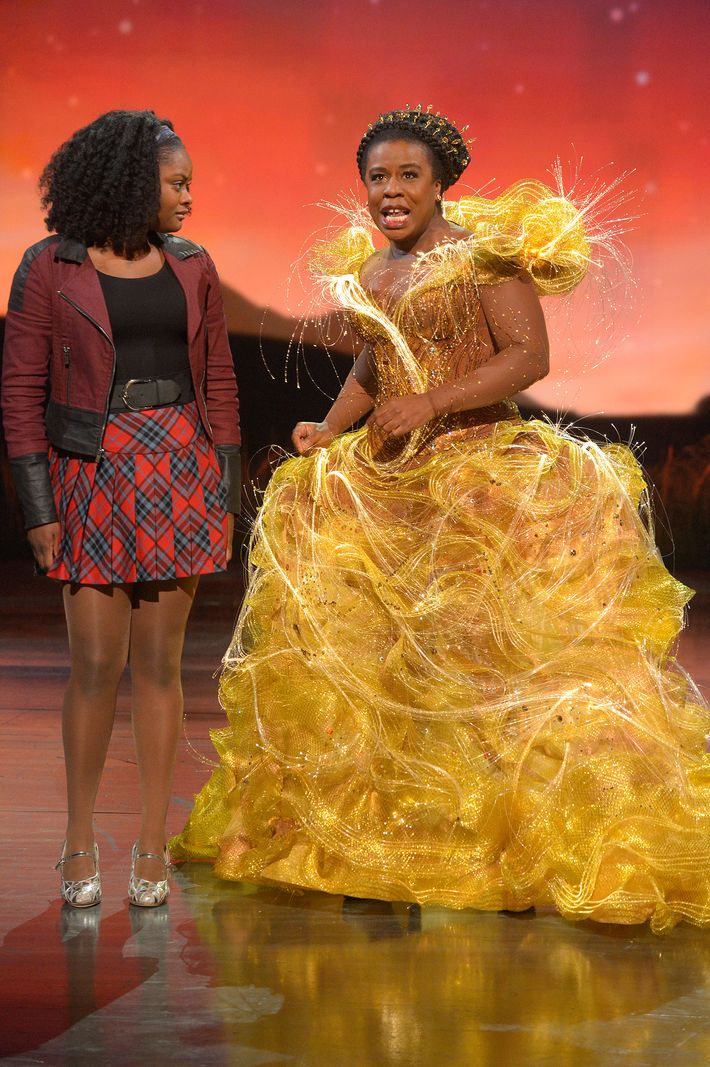 Glinda, The Good Witch's Canary Dress and Hair
Her yellow-gold dress made her look like the belle of the ball. Add that to the fact that her crown was made from a set of braids? Magical.