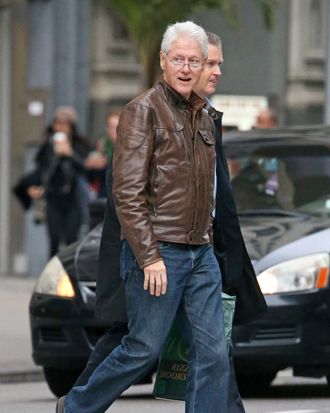 Bill Clinton
Photo: Splash News
Bill Clinton is many things, but a slick Justin Trudeau type — or even Barack "Does This Tan Suit Make Me Look Cool?" Obama — he is not. Yesterday, the Big Dog strolled in New York with Hillary and Chelsea wearing a reject from the Top Gun wardrobe department — one that he has apparently been contemplating buying for a year-plus — and Ben Franklin–esque bifocals. (The better to scan those almond-milk labels with.)
We know Bill does not exactly like to be relegated to the background, and when your stylish spouse is outshining you in the earth-mother garb the Huffington Post calls her "coat of many colors," it's time to channel your inner Pitti Uomo peacock. Here, five modest sartorial proposals for the aspiring First Guy.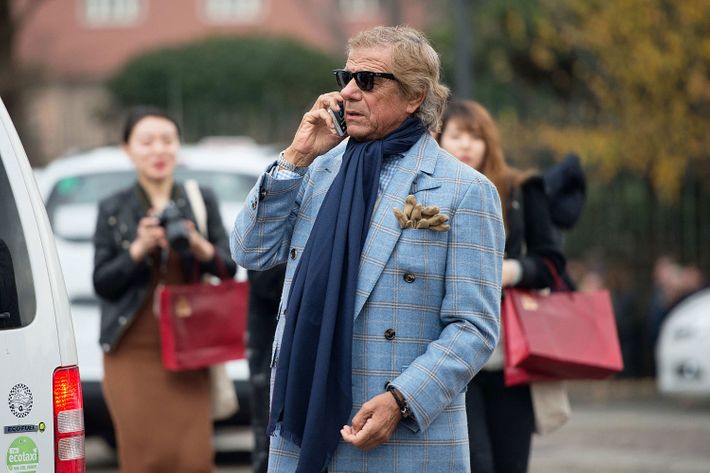 Lean into the whole granddad thing with a tailored coat and a pair of gloves worn as a makeshift pocket square.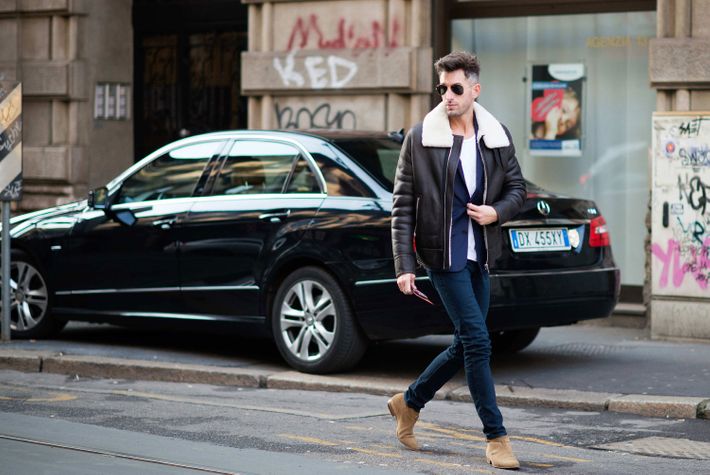 Or, if you're going to go the Maverick route, pick a trimmed-down flight jacket with a shearling collar, as WSJ.'s David Thielebeule does here.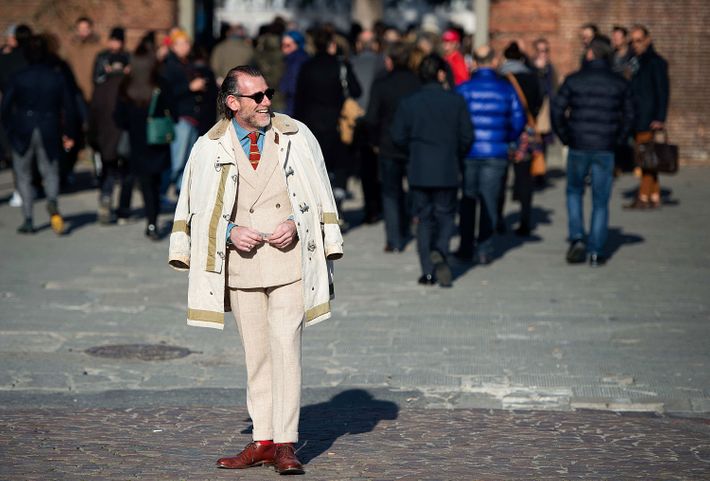 Failing that, just layer a shearling jacket over the dreaded tan suit.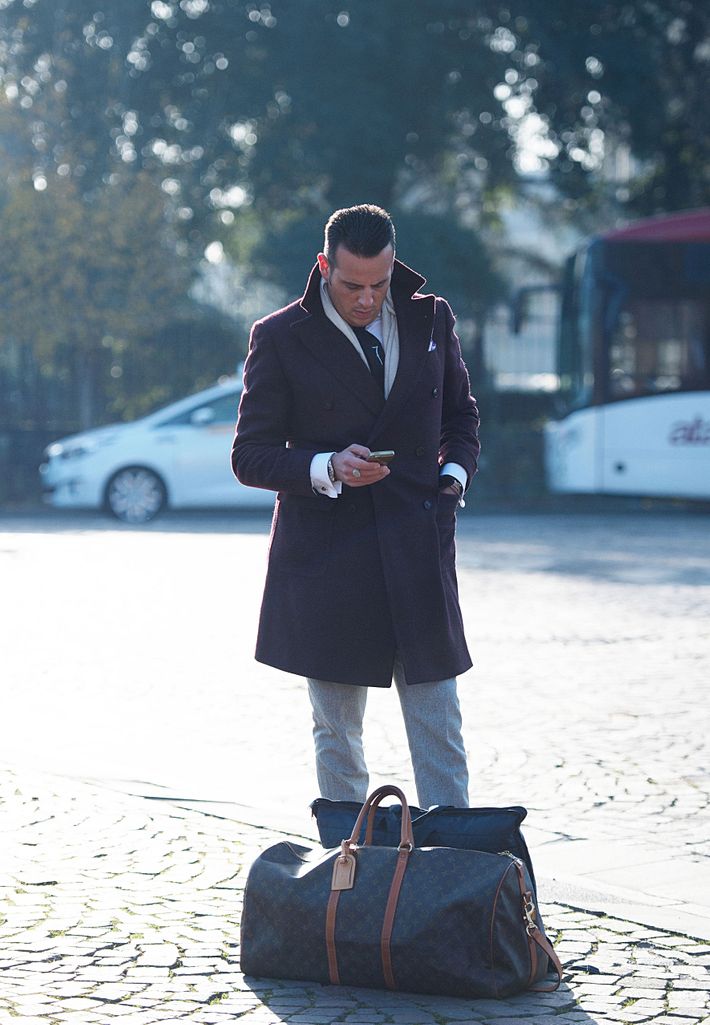 A peacoat is a classic — dare we say presidential — silhouette.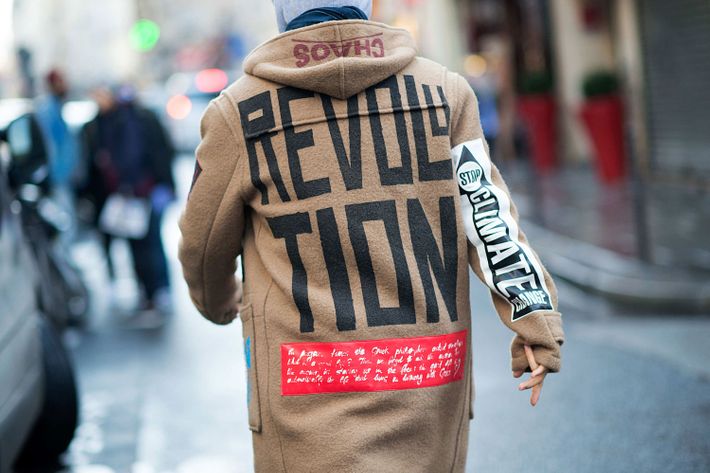 If you really want to inflame Politico et al., just throw on this Vivienne Westwood special. Instant Drudge siren.