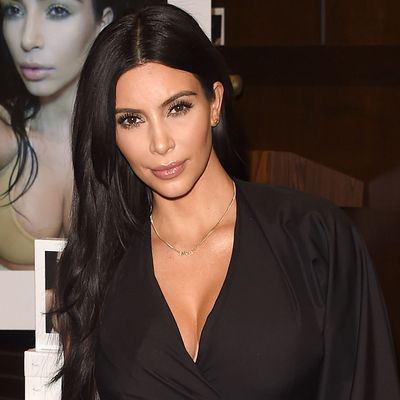 Princess Leia WISHES she were Kim K
Photo: Jason Merritt/Getty Images
If you're one of those people who "hates the Kardashians and their fans" but pooped in a diaper last night while waiting in line for Star Wars, I have some bad news for you. One, you pooped in a diaper. Two, it was your beloved Star Wars that brought Kim Kardashian and Kanye West together in the first place.
"In honor of Star Wars: The Force Awakens being released today, I wanted to share these old pics of Kanye and me from years ago!" Kim wrote on her website on Friday. "We worked together on a pilot for a show called 'Alligator Boots' back in 2008 and I played Princess Leia. We had met before this project (back in 2003), but I would say this is when we first really connected." 
Still waiting for someone to tell me who won the star war.