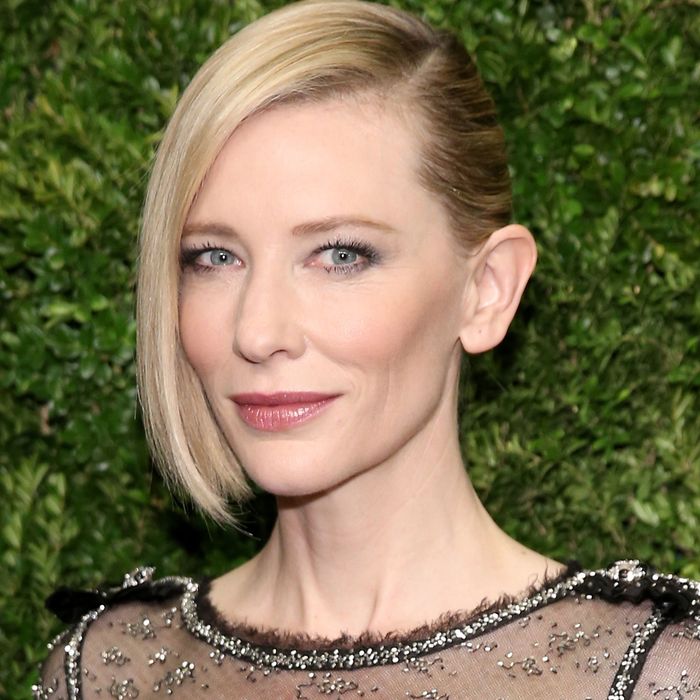 Queen Cate
Photo: Neilson Barnard/Getty Images
Leave it to Oscar-winning truth-bomb-dropper Cate Blanchett to tell it like it really is. In a new profile for GQ, the Carol star did not mince words when it came to discussing the gender gap in Hollywood.
In her Oscar acceptance speech for Blue Jasmine, she reprimanded those in her industry who are "still foolishly clinging to the idea that female films with women at the center are niche experiences," so now she's constantly invited to symposiums on gender inequality in Hollywood. ("It just feels like the industry has the same conversation every year, and I think that's a fabulous conversation," she says. But also, kinda, enough. "We'll be back here like Groundhog Day next year having the same fucking symposium. It just has to shift.") 
So … see you at the next symposium?