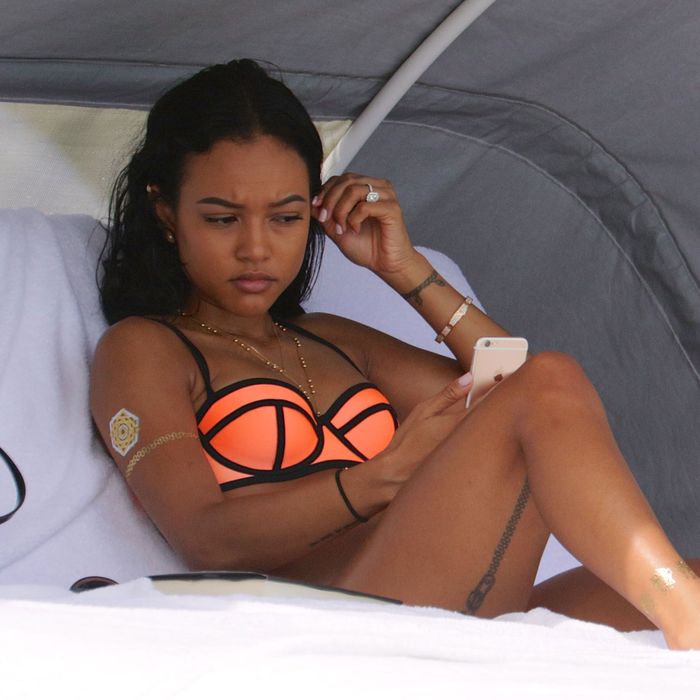 Are you jealous yet?
Photo: Pichichi / Splash News
Like clockwork every December, the celebrities begin to migrate south. Whether remaining Stateside in luxurious locales like Miami Beach or hopping the pond to enjoy island life in Turks and Caicos, celebrities get to continue their lives of unending vacation while the rest of us brace ourselves for terrifying weather patterns, forced family time, and a prompt return to work on (or even before) January 4.
Do the celebrities care that we are chained to our desks in the soon-to-be-snowy northeast as they frolic happily in bathing suits that reveal their fit forms? No. Do they look lightyears happier than us when they mount those useless paddleboards and lob themselves out to sea? Yes. Can we really blame them for finding and embracing the keys to success? Hardly.
As the old saying goes: If you can't beat 'em, you may as well gawk at them while you toil.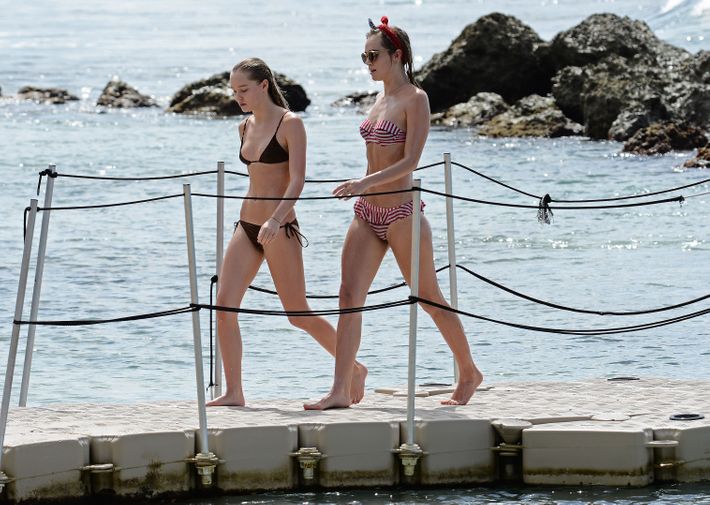 The Waterhouse family goes on a luxurious vacation to Barbados, where Rihanna (who was born in Barbados) is also currently relaxing.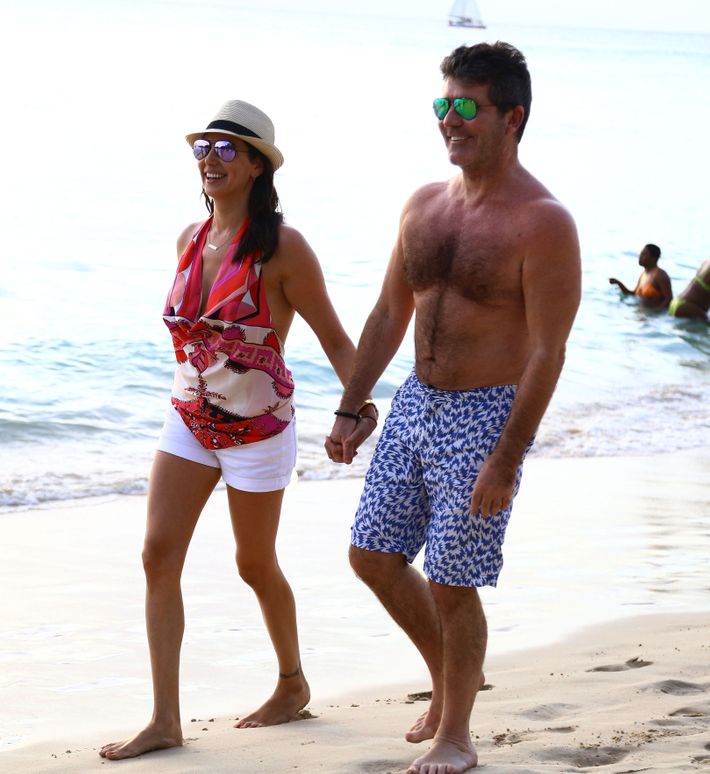 And would you look at that: Simon Cowell and Lauren Silverman are also enjoying their celebrity lifestyles on the beach in Barbados.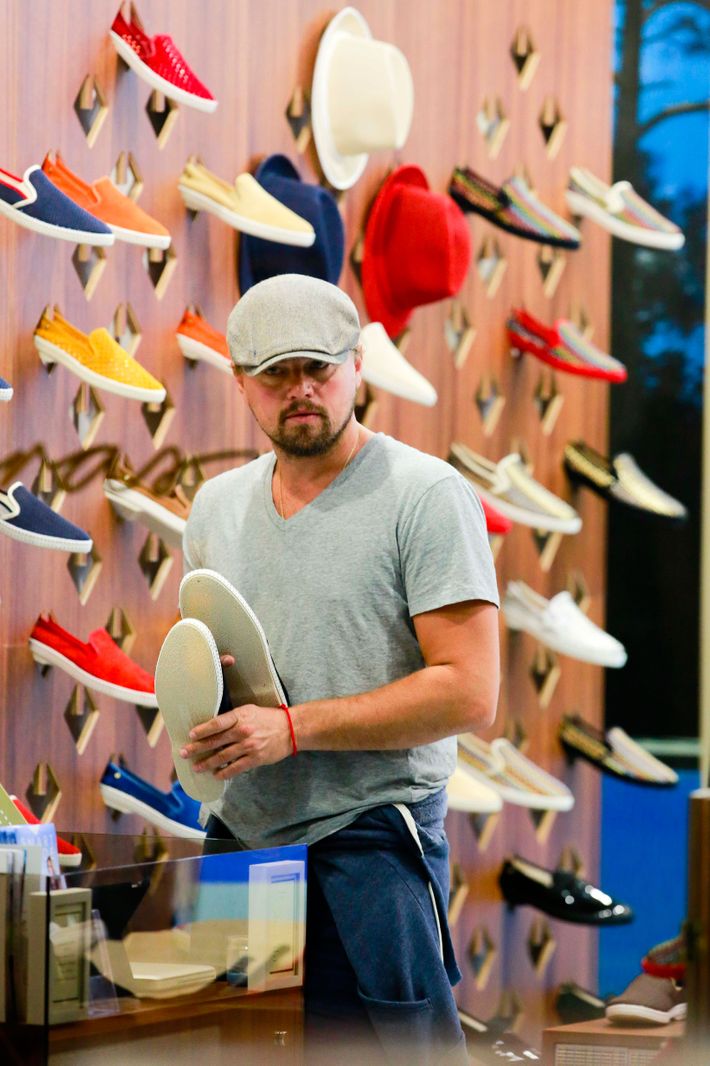 Leonardo DiCaprio, taking a break from promoting The Revenant, decides he needs a new pair of slip-on shoes to add to the dozens he already has. Oh, and also, he's in St. Barts.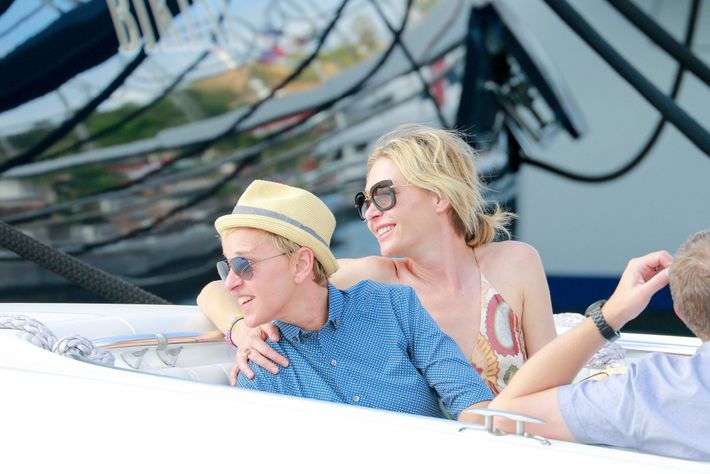 Ellen DeGeneres and Portia de Rossi look back at you and laugh on their yacht vacation in St. Barts. Maybe they're on their way to buy some slip-on shoes, as well.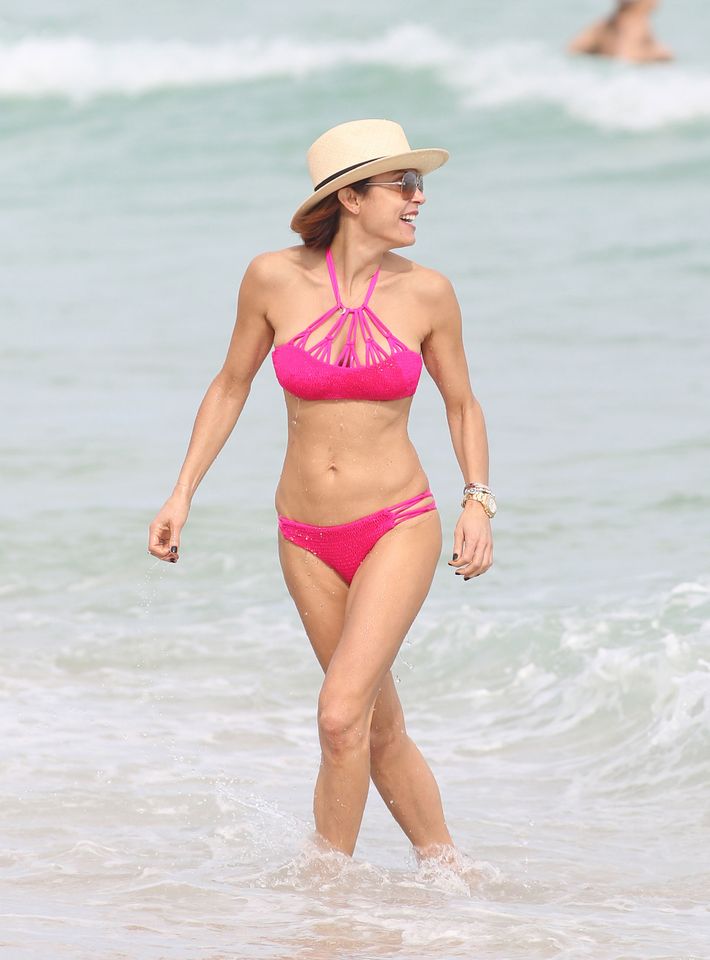 Looking backward must be a celebrities-on-vacation thing. "Oh, it's you back there?" Bethenny Frankel asks and laughs. "You, just watching me having so much fun?" Yes, yes it's me.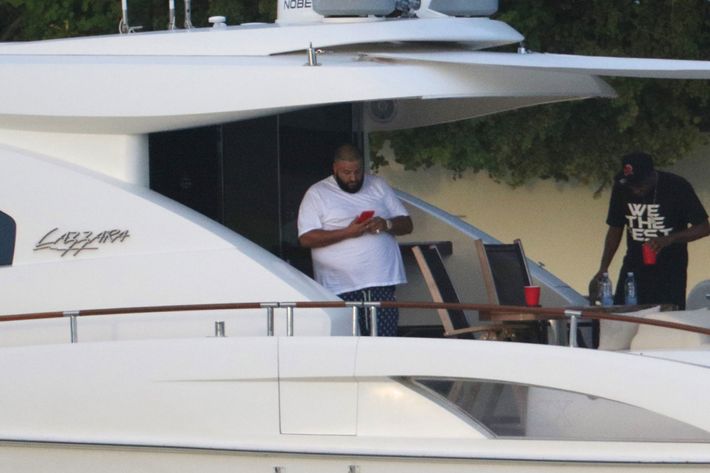 DJ Khaled knows his yacht in Miami — not his Jet Ski — is a key to success.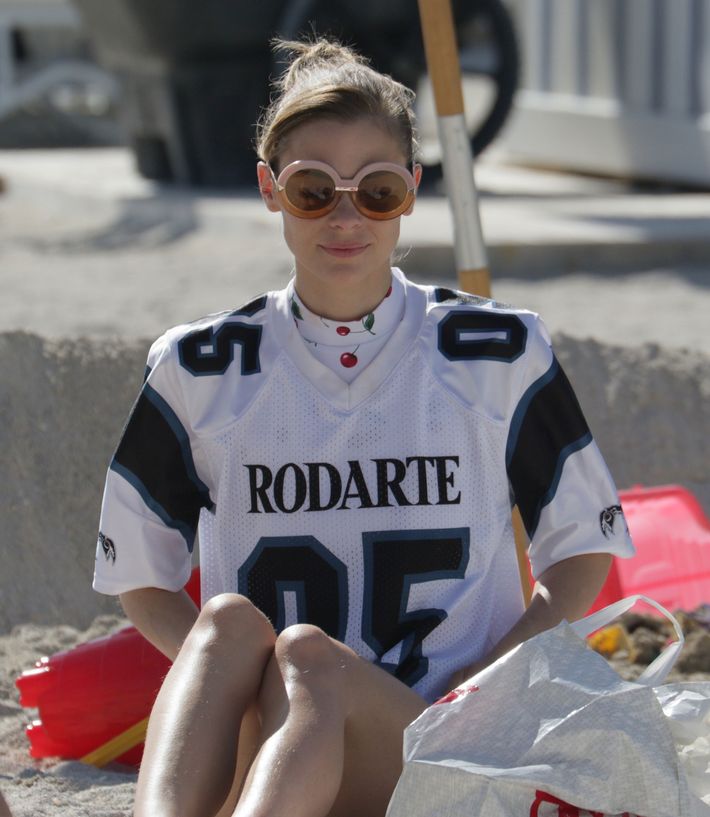 Jamie King wore a Rodarte football jersey on the beach in Miami on top of a mock =-turtleneck cherry-printed bathing suit. And I'm wearing a wool scarf wrapped twice around my head at my desk.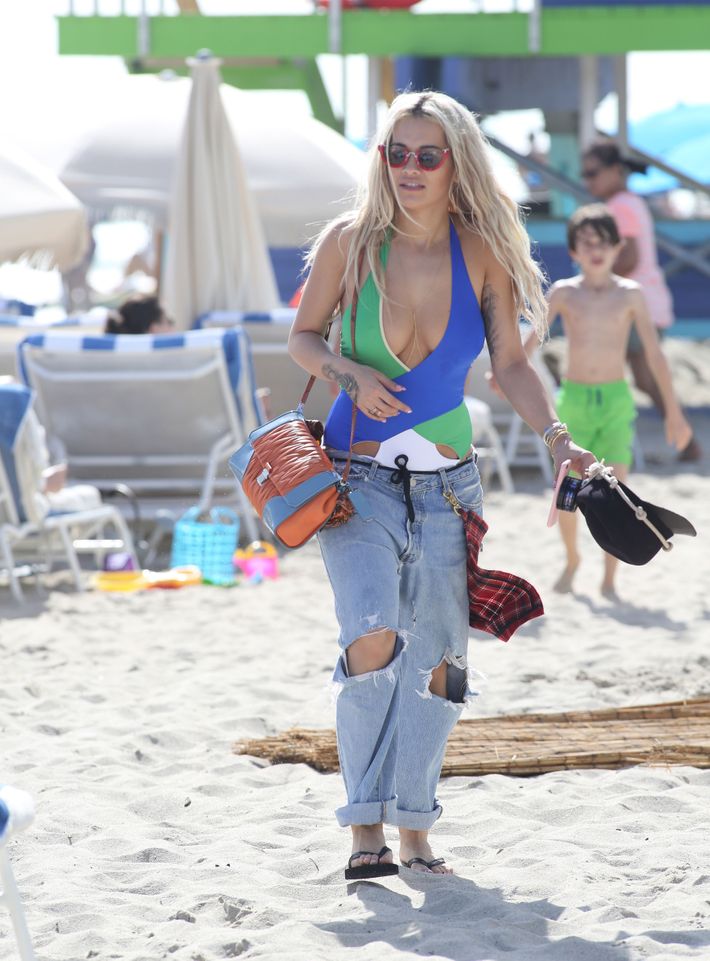 Rita Ora is doing a lot of things all at once in Miami.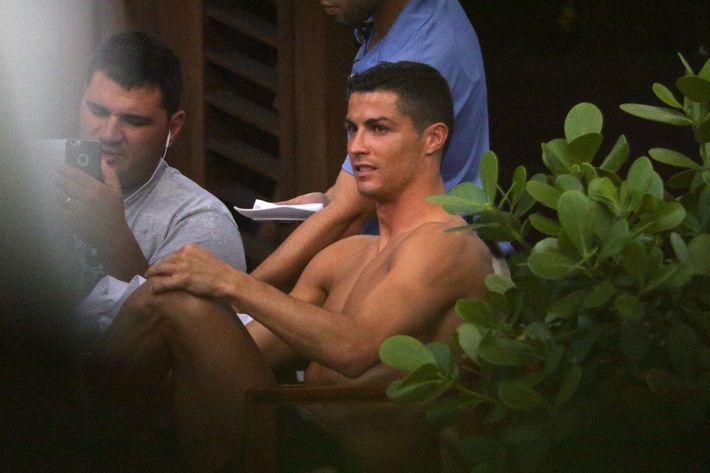 If Cristiano Ronaldo ever goes missing, the first place you're going to want to look is any beach cabana labeled Shirts Forbidden.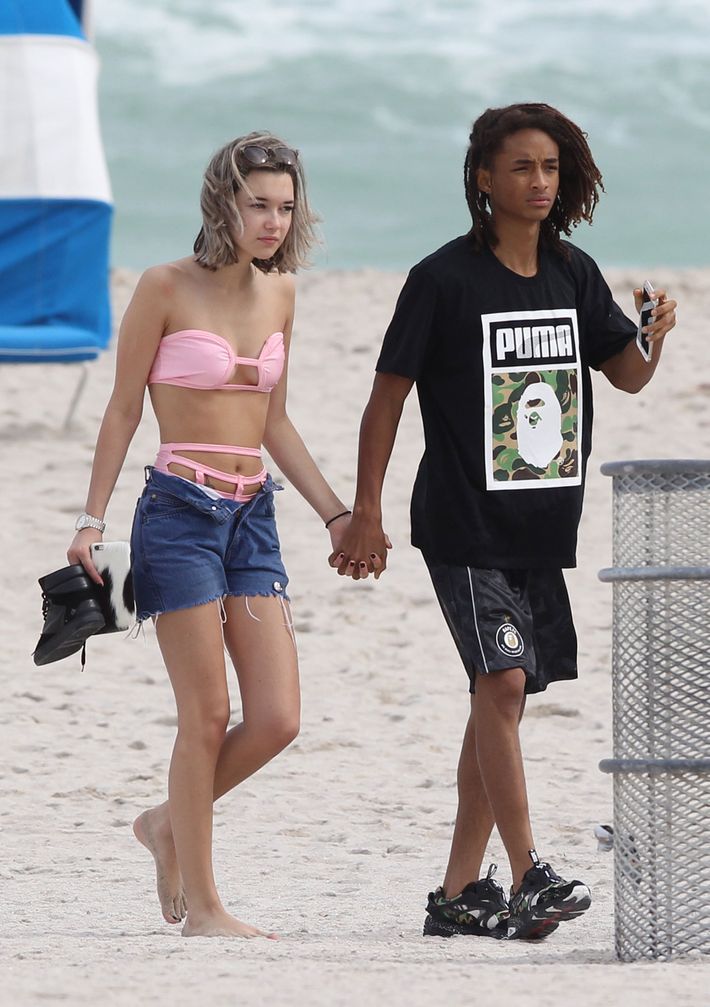 Jaden Smith Is Having a Better Winter Than Me.