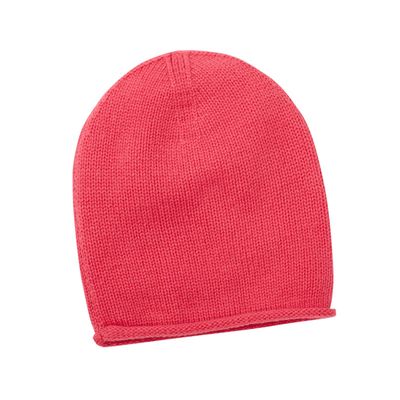 Photo: Courtesy of the Vendor
Every Monday at the Cut, we're highlighting one great purchase that won't take up your whole paycheck. If you're looking for a splurge instead, check back every Friday for one great purchase that's worth eating ramen noodles for the rest of eternity.
This December may go down in the record books as one of the warmest winters yet, but that doesn't mean you have to go hatless. Try this Über-soft cashmere beanie by Lou & Grey with a light jacket to feel seasonal even if it is 68 degrees outside. Get it in cornflower blue to add a vibrant contrast to your denim jacket; if the weather ever does turn cold, it'll look just as good with a classic navy peacoat.

Lou & Grey Cashmere Hat, $58 at Lou & Grey.