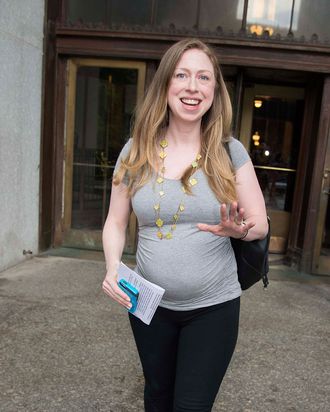 Chelsea Clinton.
Photo: Steven Hirsch/Splash News
Chelsea Clinton, member of the Clinton dynasty, mother of Charlotte Clinton Mezvinsky, and employee of the Clinton Foundation, announced on Twitter this afternoon that she is pregnant with her second child. Mazel tov to Chelsea, her husband Marc, the Clinton family, and Hillary Clinton's campaign odds.
Next summer is going to be an interesting time for us all.