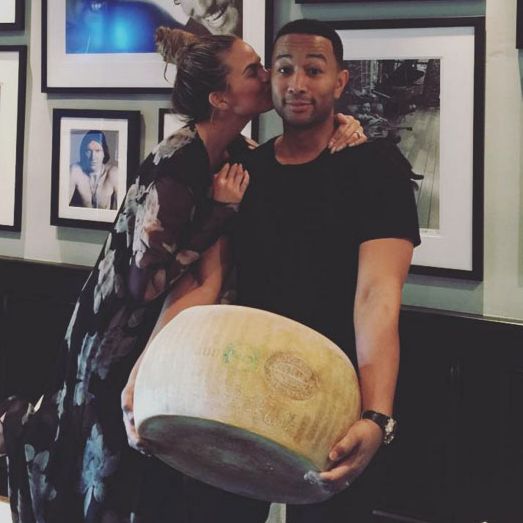 Your fave would never.
Photo: chrissyteigen/Instagram
Christmas is only four days away, which means our significant others and Hinge faves are doing the yearly scramble to find the one thing that will make our lives somewhat better on December 25 than they were on December 24. If you're reading this, it's not too late. John Legend (who is now living up to his surname) got his wife and perennial cool girl Chrissy Teigen a cheese wheel. Alert, alert: You could do worse than buying your girl a giant cheese wheel.
Teigen wrote on Instagram, "John got me my lifetime dream for Christmas! A cheese wheel to dump pasta and risotto in for years to come! My tableside serving game is bout to be liiiiiit! Heading out to relax with the fam now woohoo!" To the many people out there who might otherwise not know about the beauty of the cheese wheel, she provided an instructional Instagram:

Damn. It makes us emotional, too.