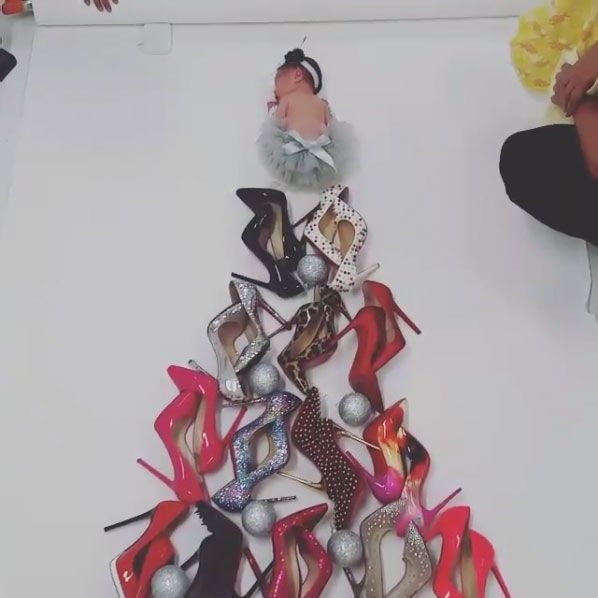 Coco and Ice T — America's original first couple — are the proud new parents of a baby girl named Chanel, making mother and daughter two peas in a pod before the young lady has even grown into a tartan, lace-fringed Christmas dress. But while most babies use their first two weeks of life on earth to eat, poop, and sleep, Chanel Nicole is no layabout. Welcome to Instagram fame, Chanel. You'll fit right in.
In nine days of life, baby Chanel Nicole has racked up 168,000 followers on her Instagram account, @babychanelnicole, and has participated in a photo shoot featuring diamonds, costume changes, and a shoe tree. A baby on top of a shoe tree. Yes, you heard it right: a tree made of shoes where Chanel is the topper.
Happy holidays to all from Coco and baby Chanel, the gifts that keep on giving.