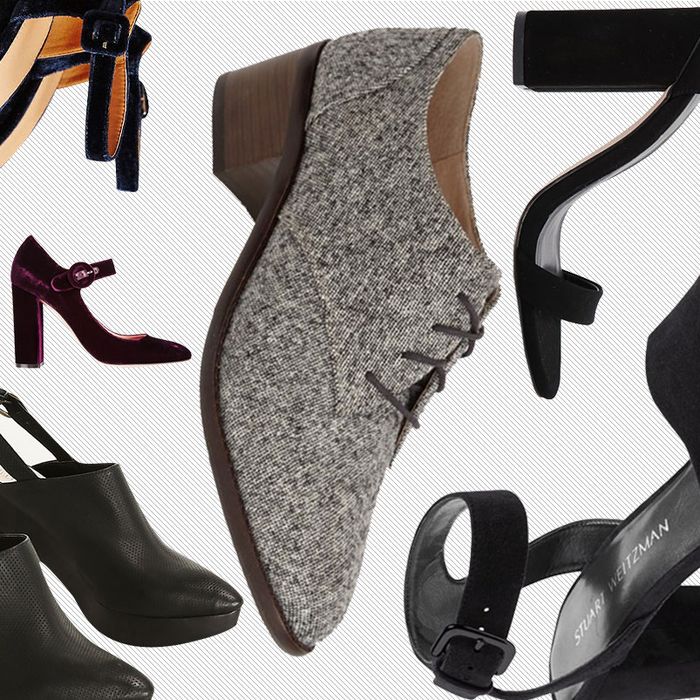 One of winter's greatest challenges is answering the question "Do I look terrible in these tights and shoes?" before walking out the door.
If you're accessorizing a dress or skirt, proverbial wisdom says the darker and more covered up your shoes, the easier it is to match them with tights. The fall runways this year provided plenty of examples to the contrary: There were mules paired with graphic fishnets, bright wedges paired with bright tights, and platforms worn with studded tights. To inspire you to branch out from your boots this winter, we rounded up eight dressy shoes that you can wear to work or to a party with tights. Click through to see eight reasons to celebrate not wearing pants.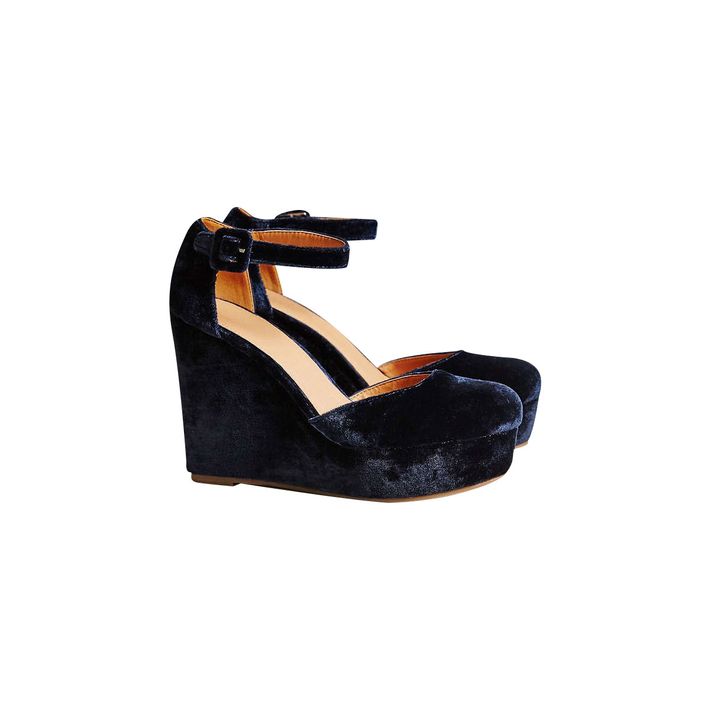 If you want a practical party option, wear a pair of wedge heels with ribbed tights for a ~groovy~ optical effect.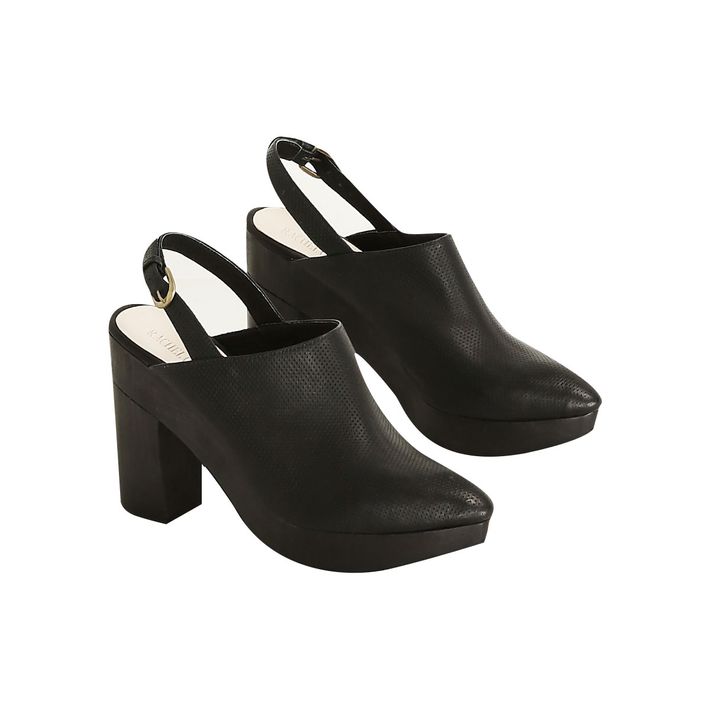 Your favorite leather clogs might be even more comfortable with a pair of fleecy tights underneath.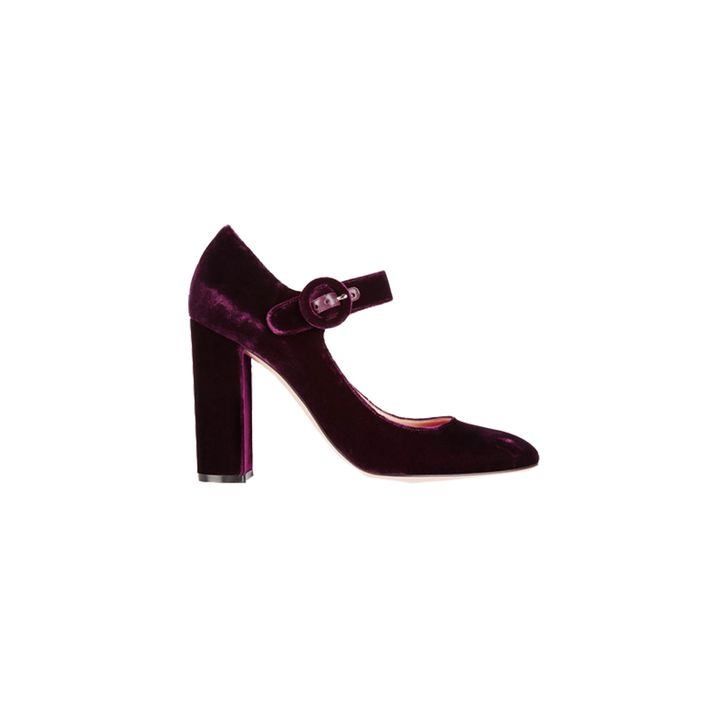 Heeled mary janes make an easy combo with tights because they look more covered up than your standard pump (and they won't slip off your feet). If you want to wear jewel tones, go for a sheer tight that won't clash with the color.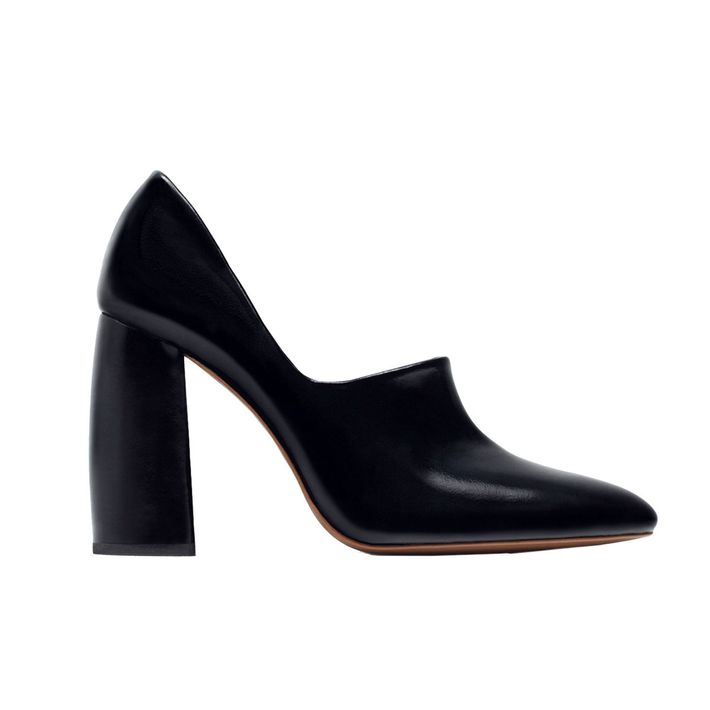 A heeled option that's perfect for the office — and goes with all types of tights.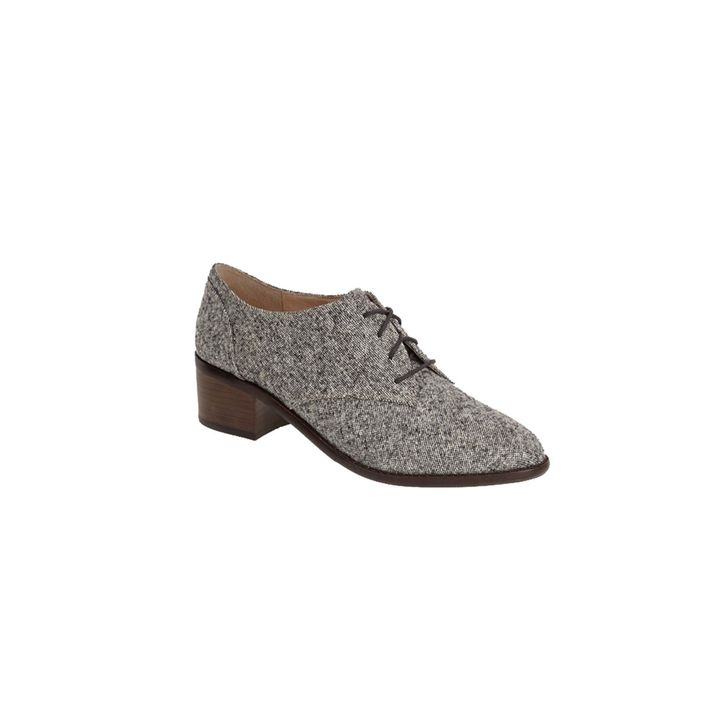 It's less noticeable when thick tights bunch around your feet (looking at you, ballet flats) if you're wearing oxfords or derbies. A gray option like this one pairs well with black opaque tights, and vice versa.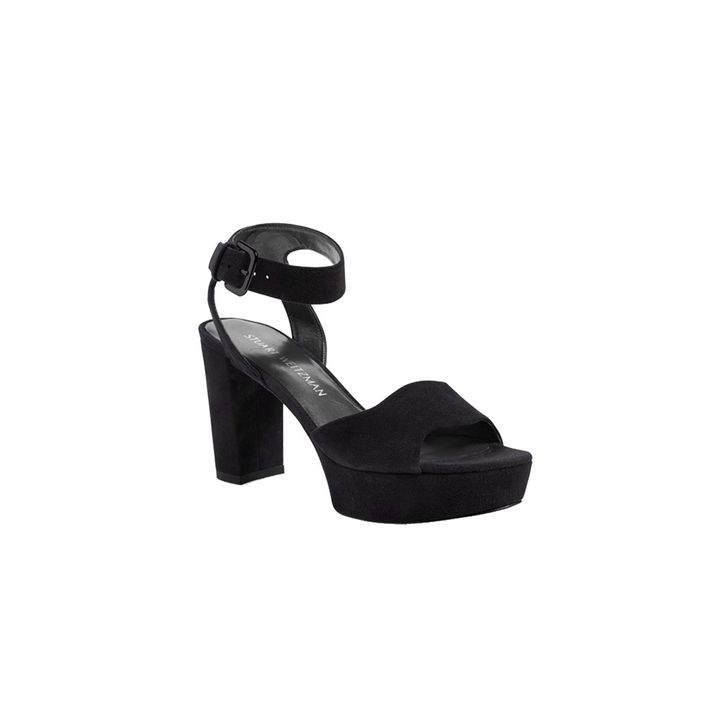 For a Diane von Furstenberg–inspired look, wear platform heels with sheer patterned tights.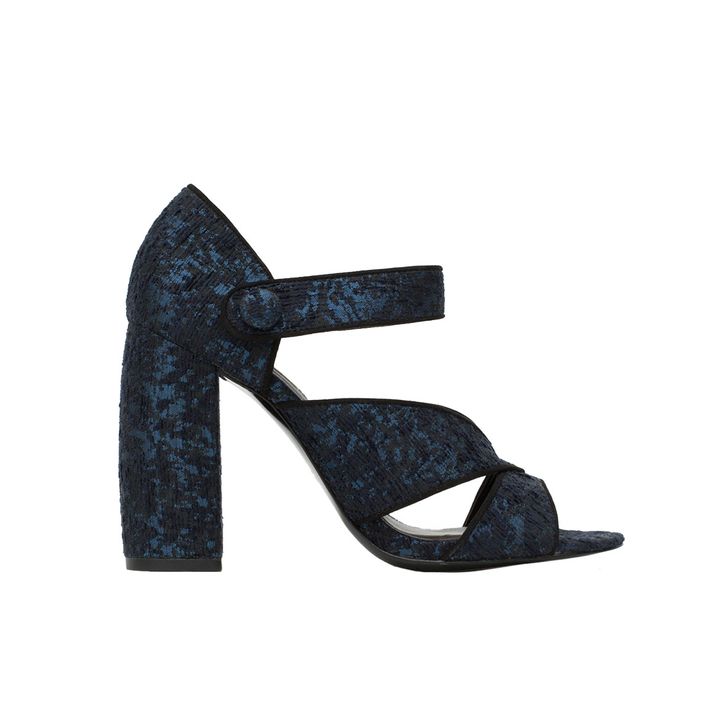 Strappy open-toed sandals from fall still work with a pair of sheer tights come winter.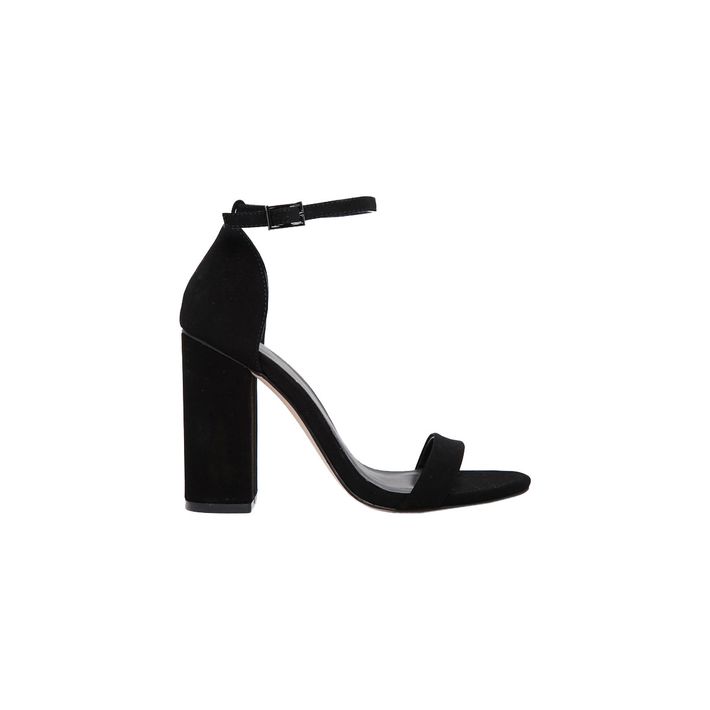 It seems counterintuitive, but super-exposed sandals actually pair really well with tights. If you're going to a party, add some sheer studded tights underneath to achieve this festive look.