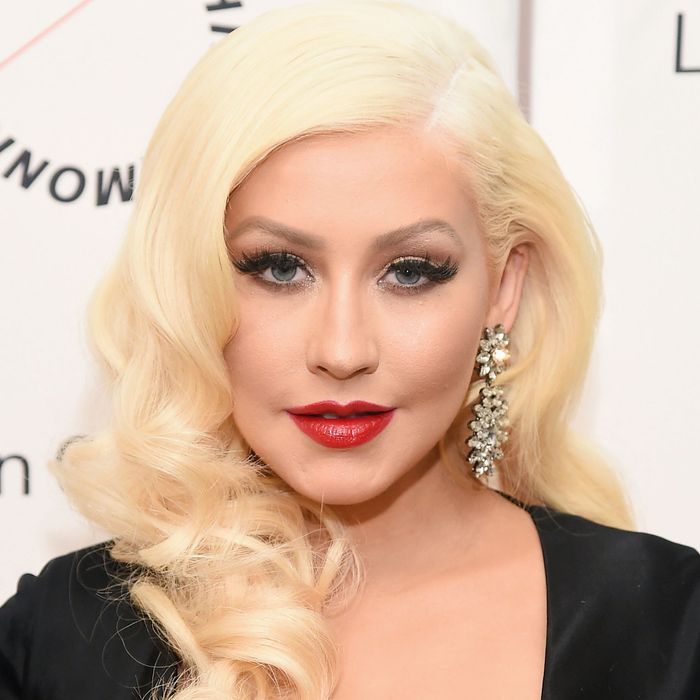 Idol Christina Aguilera.
Photo: Michael Loccisano/Getty Images
With her soulful voice and powerful message of self-confidence, Christina Aguilera is so unlike us. And yet, when it comes to holiday parties, she appears to be exactly the same.
According to "Page Six," Aguilera delighted in the age-old tradition of getting completely wasted at a Christmas party when she attended Seth MacFarlane's Beverly Hills bash over the weekend. First, she declined to sing a duet with MacFarlane, and then, then:
Later at the bash, "[Aguilera's] man [Matt Rutler] and her girlfriend had to hold her on each arm walking out," said a witness. "She was wearing 6-inch custom Louboutins. She was literally wobbling." And "she nearly fell into a Christmas tree." 
On a completely unrelated note, the New York company holiday party is tonight.