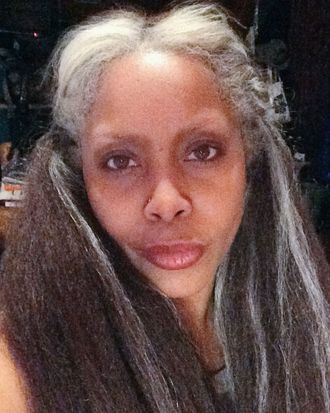 Erykah Badu.
Photo: fatbellybella/Twitter
Erykah Badu posted a photo on Twitter showing off her natural gray roots and streaks.
She looks awesome — like real-life Storm from X-Men — but the shot is more than mere "hairspo." It is spiritual guidance: a symbol of her highly evolved philosophy on what it means to age. As she wrote in the Tweet: "Body and brain have aged. My consciousness has witnessed this, Yet has not aged. This 'awareness' is who we are."
I'm totally inspired to go Badu-gray. But, question: Can I still reach the same level of consciousness if I use hair dye to get there faster?