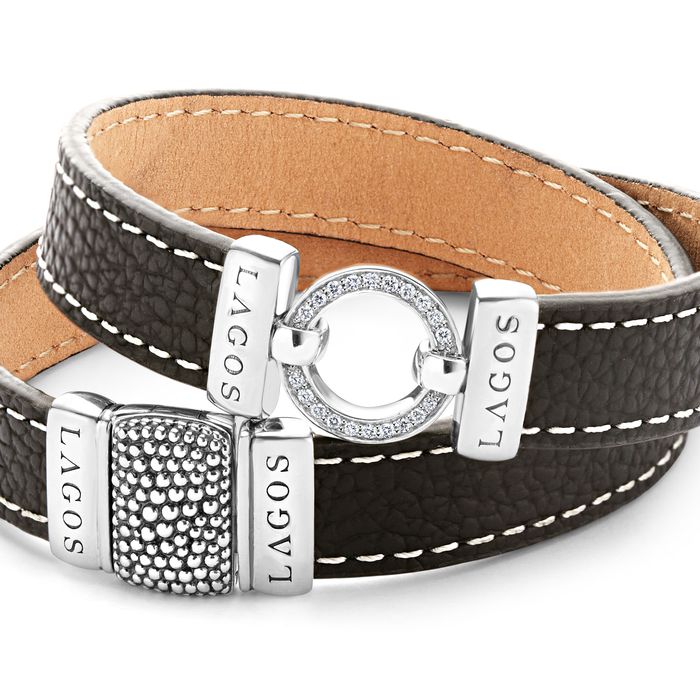 You know that relative who's impossible to please? No design-geek item is cool enough for her and she already has the latest gadgets. And don't even think about getting her a weird gift like strands of Alexander Hamilton's hair — that's far too bizarre. The easiest solution is a bottle of wine, but don't you want to at least pretend like you put some thought into it?
Here's where this LAGOS bracelet comes in. It's part of a special collection, so your recipient feels like they're getting something unique. The leather bands come in red, tan, or black and have diamonds highlighted by a sterling-silver circle around them, so they're fancy-looking. Plus, given their sleek fit, they're made for stacking with her existing jewelry. If you're worried about blowing your holiday budget, convince a few other family members to chip in — they'll be thrilled at your initiative.
Leather Bracelets (stack shown above), $695-$795 each at LAGOS.