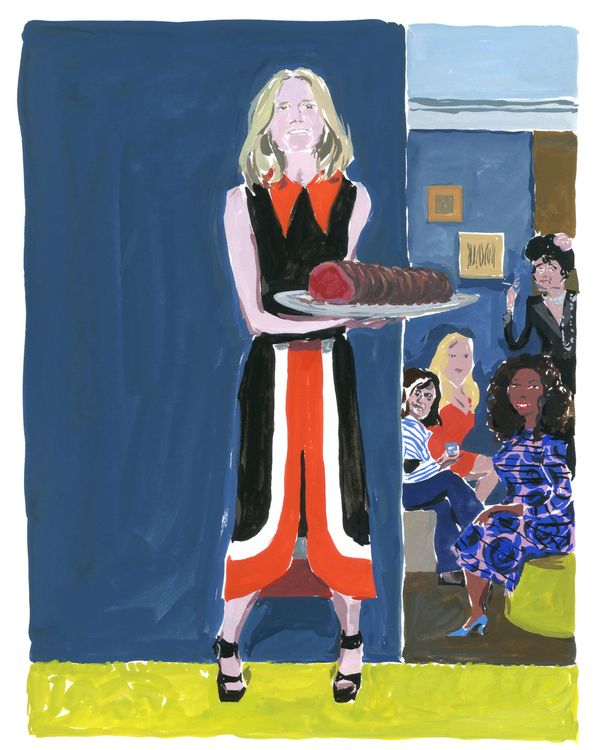 Gloria Steinem.
Illustration: Jean Philippe-Delhomme/New York Magazine
This article was originally published in the November 30, 2015 issue of New York Magazine.
This holiday season the Cut hosted a dinner party in our minds, brainstorming a guest list of women we admire from both the past and present, and imagining what they might wear and what they might say. Gloria Steinem hosted, and everyone from Elena Ferrante to North West showed up.
Gloria Steinem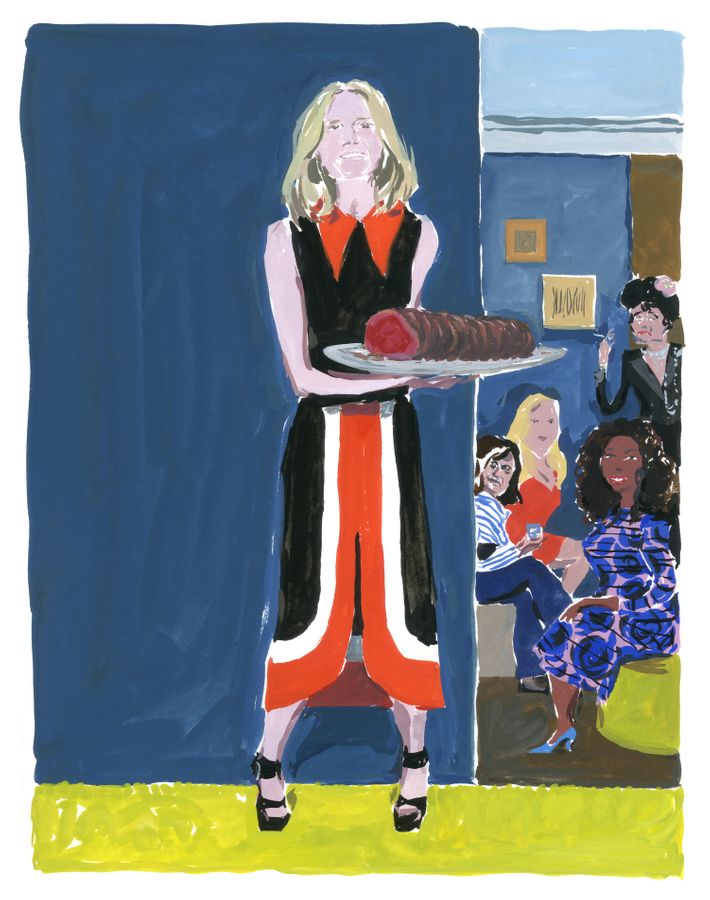 "We are the women our parents warned us against." —Steinem from her 1978 ERA speech
Elena Ferrante, Oprah, Susan Sontag, Amy Schumer, and Frida Kahlo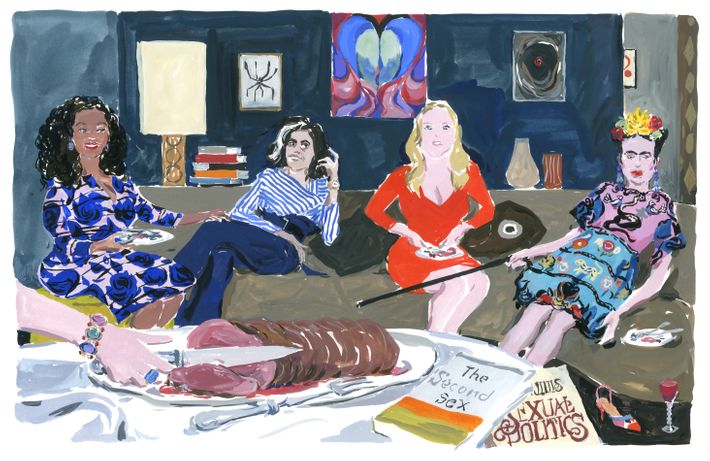 "I prefer to think of myself as being inside a tangled knot; tangled knots fascinate me." —Elena Ferrante from Vanity Fair, 2015
"When I stop and ask myself, 'What am I really hungry for?,' the answer is always, 'I'm hungry for balance, I'm hungry to do something other than work.'" —Oprah Winfrey from O, The Oprah Magazine, 2009
"Sanity is a cozy lie." —Susan Sontag from Esquire, 1968
"I'm probably like 160 pounds right now and can catch a dick whenever I want." —Amy Schumer from her Glamour Awards 2015 acceptance speech
"Nothing is worth more than laughter. It is strength to laugh and to abandon oneself, to be light." —Frida Kahlo quote from her diary
Rihanna, Coco Chanel, Gloria Steinem, and North West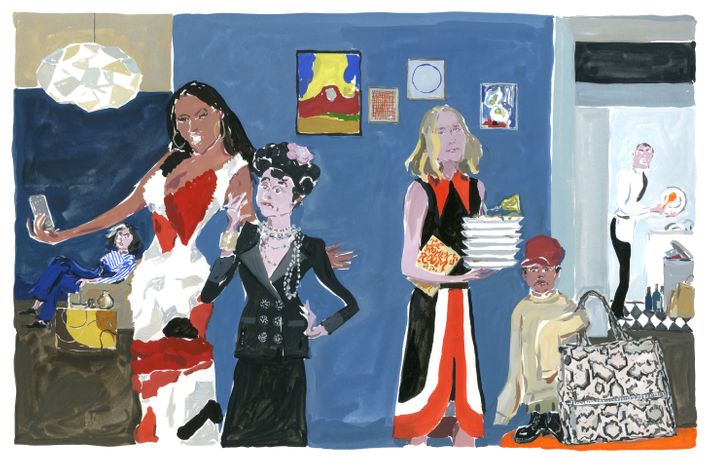 "I never know what day it is. Never, ever, ever." —Rihanna quote from Vogue, 2012
"As long as you know men are like children, you know everything!" —Coco Chanel quote from The Gospel According to Coco Chanel
"I said no pictures." —North West quote from the Daily Mail, 2015.